Watch Vegas
Vegas is a television show that premiered in September 2012 on the station, CBS. The two main stars of the show are Michael Chiklis and Dennis Quaid. The show takes place in Los Vegas during the U.S.S.R.; Chiklis plays Chicago mobster Vincent Savino and Quaid plays Sheriff Ralph Lamb. The mobster ends up moving west to start his own operation in a new area. Lamb's character is loosely based on a real man who was a rancher turned Sheriff of Clark County from 1961 to 1979. Although not everything in the story are based on true events, some of the things in the story are based on true events.
The show's plot is about Ralph Lamb as he a cattle herder who becomes the sheriff who when the former person who held the Poston gone missing. There is a young female who is found deceased in the desert, and the audience is not sure who that is. The character Vincent Savino is also important to the plot because he begins to run "The Savoy," and that is a local casino that brings a lot of high rollers to the Vegas area. The second episode shows Sheriff Lamb investigating a craps dealer murder.
Also in this episode the audience finds out that Mia Rizzo is back in Chicago, and she is a member of Savino's mob. She is hired as the manager to the count room. In the third episode, Mia's father causes a problem for Savino's business because her father has a gambling problem. Another aspect to the plot is the Olympic boxer who has been found bludgeoned to death.
There have been a total of eight episodes altogether, and the show has been successful in other countries as well such as: Australia, Portugal, United Kingdom, Canada, New Zealand, and the Philippines. You will have to watch the show to see how the other five episodes go!
Watch Full Episodes of Vegas

Season 1 Episode 21
Sons of Nevada (43:00)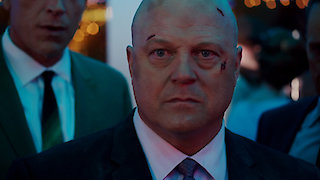 Season 1 Episode 20
Unfinished Business (43:00)
Season 1 Episode 19
Past Lives (41:00)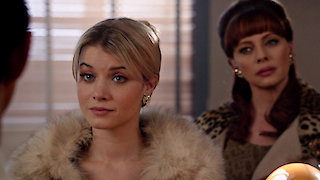 Season 1 Episode 18
Scoundrels (42:00)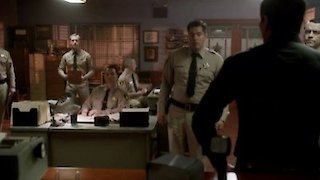 Season 1 Episode 17
Hollywood Ending (43:00)
Season 1 Episode 16
Little Fish (43:00)

Season
1
21 full episodes
Episode

21

-

Sons of Nevada

Sheriff Lamb and Savino team up to take out Porter Gainsley, the man responsible for injuring Katherine and who Lamb believes killed his wife. Meanwhile, Jack plans to propose to Mia.

Episode

20

-

Unfinished Business

When Sheriff Lamb investigates the death of Porter Gainsely's attorney, retaliation attacks injure Katherine and leaves Lamb without a badge. Meanwhile, Sheriff Lamb makes a discovery that could reveal the truth behind his wife's untimely death.

During the investigation of the murder of a Savoy craps dealer, a desperate suspect takes Mia hostage, demanding a ransom for his getaway. Meanwhile, Savino tries to manipulate Gainsley when The Tumbleweed Casino reopens, and Yvonne reconsiders her new relationship with Dixon when her ethnicity becomes an issue.

Sheriff Lamb attempts to help his son after a bruised Violet accuses him of physical assault. Meanwhile, Savino has his own problems when Lena finds a gambler's body in one of the Savoy's suites.

Episode

17

-

Hollywood Ending

Lamb, Jack and Katherine take advantage of the phone tap in Savino's office to gather evidence on how Savino works the skim, making District Attorney Reynolds very anxious.

Sheriff Lamb and FBI Agent Byrne clash when Byrne prevents Lamb from pressing charges against a pimp in exchange for information on Savino. Also, Dixon falls hard for Hollywood starlet Viola, and Tommy and Dixon discover that Yvonne has a opportunity to become a professional singer.

Episode

15

-

Two of a Kind

A new Hollywood producer and his young starlet, Violet, are in town. Tommy is tasked with watching over Violet, but when it becomes too much, he hires a very willing Dixon to shadow the starlet.

Episode

14

-

The Third Man

Jack is faced with a dilemma when he must deliver heartbreaking news to Mia, while keeping some details from her and Ralph.

Jack is in treacherous territory when he's blindsided by Mia's father, Rizzo, who questions him about his daughter. Meanwhile, Dixon saves a drowning girl and Savino and his Savoy crew find themselves stranded in the desert overnight.

Episode

12

-

From This Day Forward

The entire Lamb family is blindsided when a former flame of Sheriff Lamb's shows up seeking help to find the man who battered her husband. Meanwhile, Savino confronts the snitch inside his casino and deals with it in a startling way.

Sheriff Lamb is taken by a suspect seeking vengeance, and is forced to dig his own grave. Meanwhile, Savino and Rizzo must get innovative to save their lives, and Katherine and Laura embark on a new partnership.

Dixon is assigned an undercover job at the Savoy when Savino is hit by a string of robberies. Meanwhile, Ralph and Jack focus on the mob when they investigate the murder of the biggest contractor in Las Vegas.

Things become personal for Katherine when a young Vegas showgirl is attacked and murdered. Meanwhile, Savino manages to land a high roller at the Savoy and tries to use him to his advantage.

Rizzo signs on a popular singer who also happens to be Savino's ex-mistress, Diane Desmond. Meanwhile, Ralph, Jack and Dixon collaborate with the military on a murder case when clues lead them to a nearby Air Force base.

Sheriff Lamb finds himself in an ironic position of protecting Savino when Milwaukee puts out a hit on the mobster. Also, the votes in the mayoral election have been counted.

Episode

6

-

The Real Thing

Savino prepares George Grady to campaign for mayor as he thinks it's time for a mob-friendly mayor in office. Sheriff Lamb investigates a dentist's murder.

Episode

5

-

Solid Citizens

Sheriff Lamb is suspicious of Savino's involvement in the kidnapping of the son of a member of the Nevada Gaming Commission. Meanwhile, Savino's wife, Laura, comes to Vegas to support him in a new venture, but his promise to keep his family safe is threatened.

When Savino tries to invest in the same casino that the local Milwaukee crew is interested in, Milwaukee retaliates.

Episode

3

-

All That Glitters

When Mia's father Johnny visits the Savoy, things get out of hand and Sheriff Lamb is forced to break out the handcuffs.

Sheriff Ralph Lamb, his brother Jack and son Dixon investigate the murder of a craps dealer in what appears to be a home robbery connected to an identical crime.

In the series premiere, rancher Ralph Lamb reluctantly accepts the role of sheriff in 1960s Las Vegas. Although he has the authority to take on the mobsters, he is met with resistance, especially from Chicago mobster Vincent Savino, the new general manager of the Savoy, the swankiest casino on the strip.
If You Like Vegas, Then Try...