Watch Vikings
Vikings is a Canadian-produced historical drama examining the daily lives of Scandinavian Norsemen who explored and conquered Europe during the late 8th and early 9th centuries. The series is filmed in Ireland and airs on the American cable network History. The main focus of Vikings is Ragnar Lodbrok, played by Travis Fimmel, and his family and crew. A Norse farmer and Viking warrior, Lodbrok wants nothing more but to explore the uncharted world outside of his home. Despite disagreements with his local chieftain Earl Haraldson, portrayed by Gabriel Byrne, Lodbrok decides to venture west for new adventures.
Along with his ship-building friend Floki (Gustaf Skarsgard), Lodbrok ushers in a new age of Viking seafaring with vessels capable of navigating the rough and chilly waters of the northern seas. He then assembles a crew that includes his wife Lagertha (Katheryn Winnick), who is a shieldmaiden and warrior, and Lodbrok's brother Rollo (Clive Standen). After their first successful foray into England, Lodbrok and his warriors capture an Anglo-Saxon monk named Athelstan (George Blagden) who joins the Vikings in their adventures, despite the clash between their beliefs.
In addition to the series' elements of action and adventure, Vikings is also about family relationships and how they can fall apart during times of success. For chieftain Haraldson, fissures in his leadership began to emerge as Lodbrok continues to ignore his demands while his wife Siggy (Jessalyn Gilsig) may not be as faithful as she claims. While this goes on, Lodbrok's has his own problems in the form of Rollo, who seethes with jealousy over his brother's successes.
Created and executive produced by Michael Hirst, Vikings is produced by Eliza Mellor and Steve Wakefield and distributed by MGM Television. The program premiered on America's History network on March 3, 2013. Nine episodes of the series will air during its first season.
Thursday 10:00 PM et/pt on History Channel

5 Seasons,

48

Episodes - Currently Airing

March 3, 2013

10

/
Watch Full Episodes of Vikings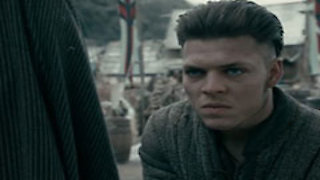 Season 402 Episode 7
The Great Army (44:00)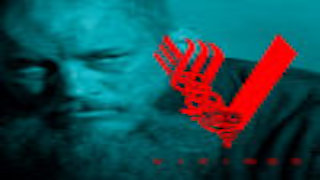 Season 4 Episode 16
Crossing (43:00)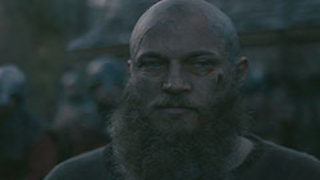 Season 4 Episode 15
All His Angels
Season 4 Episode 14
In the Uncertain Hou... (44:00)
Season 4 Episode 13
Two Journeys (44:00)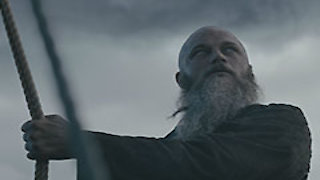 Season 4 Episode 12
The Vision (44:00)

Watch Episodes
News
Clips & Extras
Vikings

Full Episode Guide
Season
402
1 full episode, 6 clips available
Episode

7

-

The Great Army

The Viking Army begins to gather in Kattegat. Lagertha must remain vigilant in the absence of her son Bjorn.
Season
4
16 full episodes, 82 clips available
Bjorn's fleet sails onward and launches a surprise attack. Back in Kattegat, Lagertha continues in her quest for power.

Episode

15

-

All His Angels

Ragnar and Ivar plot against the Saxons and reach a new level of understanding.

Episode

14

-

In the Uncertain Hour Before the Morn...

Lagertha attempts to fulfill a long-held ambition. Ragnar negotiates an unexpected concession from King Ecbert.

Episode

13

-

Two Journeys

Ragnar and Ivar face a difficult decision in regard to their crew. Bjorn has an unexpected reunion.

The Kattegat locals chide Ragnar that the gods have deserted him as he struggles to crew his voyage to Wessex. Bjorn prepares to fulfill his dream of exploring the Mediterranean.

Episode

11

-

The Outsider

Ragnar has returned to Kattegat where he devises a plan to return to Wessex to right past wrongs.

Episode

10

-

The Last Ship

A ferocious battle between the Vikings and the French eventually comes down to Ragnar against Rollo and the outcome seals the fates of the two brothers.

Episode

9

-

Death All 'Round

Defeat for the Vikings calls Ragnar's leadership into question as they evacuate their camp and move back down-river. Ragnar himself remains inscrutable until he orders the fleet to beach at a cliff face and unveils an ingenious plan. Rollo and Gisla have news that strengthens Rollo's position at the French Court whilst Count Odo fails to identify his true enemies, with fatal consequences.

Episode

7

-

The Profit and the Loss

In England, King Ecbert's ambitions are revealed as he schemes to gain the crown of Mercia while outside Paris, the Vikings attack with considerable force but can they breach Rollo's defenses? Meanwhile, Harbard, the mysterious wanderer, returns and causes a stir amongst the women of Kattegat.

Episode

6

-

What Might Have Been

There's an air of betrayal at Court in Paris and Wessex as those whom Odo trusts plot against him and Ecbert agrees to support Kwenthrith in Mercia, but is Ecbert a true ally? Ragnar confides in Yidu his darkest secret. Pregnancy brings happiness to Lagertha and Kalf and a marriage is arranged, but events on the wedding day take an unexpected turn.

Ragnar tells Floki of a heavy price he has paid for his actions but as Floki remains a prisoner, a mysterious visitor to Ragnar counsels mercy. Intrigue prevails at the French Court as Rollo finds an unlikely ally in Count Odo, but can't escape the contempt of his new bride. Bjorn must fight a fierce opponent in the wilderness but will he survive the threat that Erlendur and Kalf are sending his way?

Episode

2

-

Kill the Queen

As Ragnar and Floki in conflict, Rollo is determined to be in the good graces of his new bride, Princess Gisla. Meanwhile, King Ecbert sets the task for his son Aethelwulf to rescue Queen Kwenthrith.

Episode

1

-

A Good Treason

In the fourth season premiere, entry to Valhalla evades Ragnar but as he lies in his sick bed in Kattegat events unfold beyond his control. Bjorn demands Floki be arrested for Athelstan's murder while in Paris, Rollo betrays the last of his Viking supporters to advance in the French Court. Meanwhile, in Hedeby, Kalf announces joint Earldom with Lagertha, but is power-sharing Kalf's true intention.
Season
3
10 full episodes, 47 clips available
Season
2
10 full episodes, 53 clips available
Season
1
9 full episodes, 11 clips available
If You Like Vikings, Then Try...
Most Popular Vikings Episodes
Season 402 Episode 7

The Great Army

1/11/2017

Season 4 Episode 16

Crossing

1/04/2017

Season 4 Episode 11

The Outsider

11/30/2016

Season 4 Episode 15

All His Angels

12/28/2016

Season 4 Episode 1

A Good Treason

2/18/2016
Vikings News
'Vikings' Renewed for Fifth Season
Not only will the biggest series on the History network come back for a fifth season, it will come back with a large number of episodes and a big new name in its cast.
Vikings Video Clips & Extras
Vikings: Ivar the Boneless (Season 4) - Behind the Scenes | History
Clip (02:52)
Vikings: Vikings Battle Tactics (Season 4) - Behind the Scenes | History
Clip (02:36)
Vikings: Recap: The Great Army (Season 4, Episode 17) | History
Clip (01:26)
Vikings: Toronto Blue Jay Josh Donaldson Becomes Hoskuld The Viking Warrior | History
Clip (02:09)
Vikings: Sooner, Rather Than Later (Season 4, Episode 17) | History
Clip (01:21)
Vikings: Floki makes Ivar a Gift (Season 4, Episode 17) | History
Clip (01:19)
Vikings: Ivar Declares War on The Whole World - Sneak Peek (Season 4, Episode 17) | History
Clip (01:09)
Vikings: Recap: Crossings (Season 4, Episode 16) | History
Clip (02:52)