Watch Sherlock Holmes
"Nothing escapes him."
The film Sherlock Holmes was heralded as a masterpiece, breathing a modern life and interpretation into the character, without actually altering his time period. The movie starred Robert Downey Jr. as Holmes, and with Jude Law as the ever faithful Watson, the original dynamic duo was on the case. The film deals with Holmes and Watson's last case as flat mates, the kidnapping and murder of young girls by a cult run by Lord Blackwood. Blackwood is sentenced to hang by the neck until dead, but when he apparently rises from the grave Holmes is called back to lend his unparalleled brain to the case. What Holmes begins to suspect is that Blackwood is leading a coup, disguising science as magic to bring the occult faithful to his side to help him in his takeover of the British empire.
Holmes and Watson must also join forces with international adventuress Irene Adler to operate over, above and outside the law in order to make sure that all of the players are in their places. Meanwhile Irene's mysterious employer, a shadowy professor who seeks Blackwood's science and weapons for his own nefarious use, is also taking a hand in the proceedings. It is the debut of Moriarty, kept back in the darkness, that set the scene for the sequel to this film, Sherlock Holmes: A Game of Shadows
Sherlock Holmes as a film went back to the text of the famous detective in many respects. Holmes's use of drugs, his terrible personal hygiene, his horrendous interpersonal skills and his bizarre combat and marksmanship abilities were all listed in the core material, but they were so rarely made a part of the performance. Additionally, though Watson is a combat veteran as well as a surgeon, his image has so often been the dumpy, dull witted companion to Holmes. This film combed the text and gave not only a more action packed and fast paced, but also a more accurate, reading of the characters than has been seen in film in a long time.
|
2009
|
2 hr 8 min
|

/

10
Cast

Studio

Director

Guy Ritchie

Language

English
Sherlock Holmes News
'Game of Thrones' Actress to Appear in 'Elementary'
April 14, 2013 @ 4:34 am PST
|
A 'Game of Thrones' actress is set to appear in upcoming episodes of 'Elementary'. Beware, there are spoilers ahead.
Read More

Guy Ritchie 'Made Money' From Drama-Packed Madonna Marriage
November 30, 2011 @ 5:45 am PST
|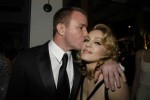 Unfortunately, if "Snatch" director Guy Ritchie is to be believed, being married to Madonna was about like what you'd imagine. Hey, it's not like she's ever made any bones about being who she is. But how's this for a silver lining: Ritchie claims the marriage actually padded his pockets pretty nicely.
Read More

Weekend Box Office: 'Sherlock' Stumps the Chipmunks, 'Breaking Dawn' Falls from Top 5
December 18, 2011 @ 6:02 pm PST
|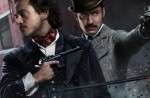 Will the box office slump never end? "Sherlock Holmes: A Game of Shadows" took the top spot over "Alvin and the Chipmunks: Chipwrecked," but neither movie met the grosses of their originals. Get this weekend's numbers right here.
Read More

Video: Watch the Trailer for 'Sherlock Holmes 2: A Game of Shadows'
October 19, 2011 @ 2:10 pm PST
|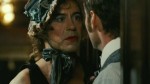 The new "Sherlock Holmes 2: A Game of Shadows" trailer is out today from Warner Brothers, and it looks pretty fantastic. Robert Downey Jr. is back as Holmes to take on the most important case of his career - saving civilization from the nefarious plotting of evil Professor Moriarty. Watch the trailer here.
Read More


Watch Sherlock Holmes Trailer

Sherlock Holmes Trailer|2:23
Watch Sherlock Holmes Online - Watch online anytime anywhere: Stream, Download, Buy, Rent
Sherlock Holmes is currently available to watch and stream, download, buy, rent on demand at Amazon Prime, DIRECTV NOW, Vudu, Google Play, FandangoNow, YouTube VOD, iTunes online.