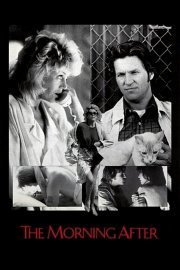 Watch The Morning After
"Last night she drank to forget. Today she woke up to a murder. Is he her last hope or the last man she should trust?"
R
1986
1 hr 43 min
A washed-up, alcoholic actress wakes up one morning only to find the corpse of a stranger next to her. In a panic, she tries to flee and ends up hitching a ride with a disabled former policeman who begins to help her. But is everything as it seems?