American Joy
American Joy takes the audience on a journey through the lives of members of a high school basketball team from Lebanon, Missouri. Reflecting on themes of teamwork, winning, losing, and romance, the documentary is at times funny, heart-wrenching, and exciting. Parker Conroy, the team captain, is followed from his house in rural Missouri to his entry onto the tour bus that would become his life for the next few months.
His teammates, discouraged by losing four games in a row, need a hero. Parker comes through with a mid-season motivational speech that reinvigorates the lost spirit of the team. During the last game of the playoffs, Parker leads the Wolverines to an astonishing win.
1 Season,

1

Episode

May 7, 2011

/

10

Cast:

Gail O'Grady, Tom Verica, Brittany Snow, Jonathan Adams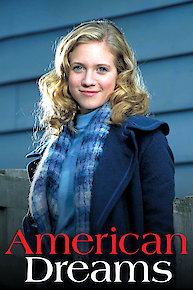 American Joy Full Episode Guide
In this special presentation of "American Joy" we're focusing on five families across a typical 24 hour day and taking an inside look on how they're making it all work. In other words, how they're finding their joy!