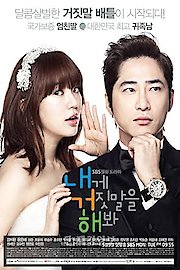 Watch Lie to Me
TV-14
2011
1 Season
Lie to Me is an American crime drama television series that aired on Fox from 2009 to 2011. The show is based on the real-life work of a renowned psychologist and behavioral expert, Dr. Paul Ekman, who is known for his expertise in recognizing micro-expressions in human faces and being able to tell when someone is lying. The show follows Dr. Cal Lightman, played by Tim Roth, and his team as they investigate various crimes for law enforcement agencies in Washington, D.C., using their expertise in body language, facial expressions, and deception detection to find out the truth.
The show's main protagonist, Dr. Cal Lightman, is a world-renowned expert on human behavior and deception. He has spent his entire career studying the human face and body language to ascertain the truth behind people's words. He runs The Lightman Group, a private consulting firm that offers its services to law enforcement agencies, corporations, and individuals who need help identifying the truth.
Cal's team at The Lightman Group is composed of talented individuals from various fields, each bringing their unique skills to the table. There is Gillian Foster, played by Kelli Williams, who is a psychologist and an expert in deception detection. She is Lightman's most trusted colleague and has been with him since the start of the company. Eli Loker, played by Brendan Hines, is an expert in detecting micro-expressions and has the uncanny ability to detect when someone is lying. Ria Torres, played by Monica Raymund, is a human lie detector who has a natural talent for reading the emotions and body language of others.
Lie to Me follows Cal and his team as they take on various cases for different clients. Each episode is a standalone storyline that involves a different crime that The Lightman Group is hired to investigate. The crimes range from murders to kidnappings, fraud cases to cases of corporate espionage. The show also delves into the personal lives of the characters, exploring their pasts and their relationships with one another as they work together to solve cases.
The show is known for its unique approach to crime-solving. Instead of relying on forensic evidence, DNA samples, and witness statements, The Lightman Group relies on their ability to read the emotions and body language of the people involved in the case. Using their expertise in deception detection, the team can tell when someone is lying, nervous, or telling the truth. They can read the subtext of a conversation, the hidden meaning behind someone's words, and even detect the emotions that the person is trying to hide.
Lie to Me is a show that explores the human propensity for deception and how our body language and facial expressions give away our true feelings. It is a fascinating portrayal of how we communicate with one another, whether we realize it or not. The show is also a commentary on how easily we can be deceived by others and how important it is to be aware of our own emotions and body language.
Overall, Lie to Me is an addictive crime drama that keeps you on the edge of your seat. The show's unique approach to crime-solving and the excellent acting of the cast make it a must-watch for any fan of crime dramas. With its exploration of human behavior, the show is also an insightful commentary on our own emotions and how we communicate with one another.