Watch Lindsay
Produced by Pilgrim Studios and directed by Emmy-nominated filmmaker Amy Rice, this documentary gives a glimpse into the life of actress Lindsay Lohan. Watch the day to day activities of the actress as she attempts to stay sober, reignite her career and build a new life.
Sunday 10:00 PM et/pt on OWN

1 Season,

8

Episodes

March 9, 2014

/

10

Cast:

Steve Harris, Camryn Manheim, Michael Badalucco, Dylan McDermott, Lisa Gay Hamilton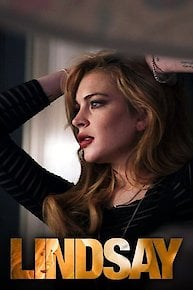 Lindsay Full Episode Guide
Season
1
42 clips available
At the Sundance Film Festival, Lindsay announces her new movie project. She's also busy launching a new app and taking part in a photoshoot.

Lindsay causes problems in Miami. She then goes to her first job since rehab as she introduces Miley Cyrus at the Jingle Ball.

Lindsay has an interview for the newest book her mom wrote. Later, Lindsay creates controversy over hosting duties at a party.

Life coach A.J. Johnson questions Lindsay's sobriety, and when Lindsay returns home after a tabloid-fueled trip, everything comes into question.

Lindsay visits Jimmy Fallon before performing court-mandated community service. Meanwhile, her sober coach returns to Los Angeles.

Oprah travels to Lindsay's mother's Long Island home after Lindsay refuses to let cameras film and her assistant threatens to quit.

Lindsay has to deal with her family and her producers skepticism as she gets ready to move in her new apartment.

Lindsay Lohan has finished her sixth say in rehab and has decided to move to NY to rebuild her career and work on her sobriety. Lindsay vows to get her life back on track because this might be her last chance.
Most Popular Lindsay Episodes