MTV Sketchiest Comedy
MTV Sketchiest Comedy is a show on MTV that is hosted by a guy name Andy Milonakis. It is actually a show based on him and the many different sketches that he does. It is like one of those reality shows that is not scripted. They pretty much do pranks on random people. It could be any unsuspecting victim that they choose in the streets or certain locations.
It is basically all in good fun kind of jokes and hijinks comedy. He uses himself or other people to do daring and ridiculous things. Pretty much anything goes when it comes to this type of show.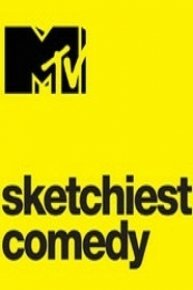 MTV Sketchiest Comedy Full Episode Guide
Episode

10

-

Wild 'N Out: Kanye West

Nick Cannon & celebrity guest Kanye West lead 2 teams of comedians in an all-out comedy battle with a hip-hop twist.

Episode

9

-

The State: 201

In this episode: James Dixon the Agent turned Power Priest, commercial for Piggy Shoes, Nutrcracker performance in a very tiny room, The Barry Lutz Show discusses monkey torture, MTV's sleep with The State Contest among others!

Episode

8

-

The Andy Milonakis Show: Andy Is Anno...

Andy sets his apartment on fire, breeds a new species of snack food, and spends some time at the beach.

Episode

7

-

Short Circuitz: 104

Judge Mo Dollars (Katt Williams) slams down the comedy gavel. See Ludacris's first-ever improvised music video. Plus "The Negrotiator" saves the day. And get a taste of the viewer-posted sketch "The Profane Gourmet."

Episode

6

-

The CollegeHumor Show: Interns

With attractive interns in every corner of the office, the CH staff learns that maybe you can have too much of a hot thing.

Episode

5

-

Wonder Showzen: Ocean

Today's Wonder Showzen is brought to you by the Ocean. The gang discovers a map to the greatest treasure of all: A bottomless chalice of pure liquid imagination. The adventure begins. Then it ends.

Episode

4

-

The State: 104

Disclaimer, Cute, Ride, Doug & Principal, Don Law, Light Coma, Old Fashioned Guy III, Pants, Capt. Monterey Jack (Cheese), On the Table, and $240 Worth of Pudding.

Episode

3

-

The Andy Milonakis Show: 203

Episode

2

-

Wild 'N Out: Mike Epps, Pitbull, Joy ...

Nick Cannon and a celebrity guest will lead two teams of improv regulars in an all-out comedy battle before a live audience.

Episode

1

-

Human Giant: Mind Explosion

Child talent agents the Shutterbugs fire a little girl, Aziz, Rob and Paul sic attack dogs on themselves, the Illusionators cause mind explosions at a funeral, and guest star Ghostface Killah teaches Aziz a lesson.
If You Like MTV Sketchiest Comedy, Then Try...