Pretty Insun
The television show Pretty Insun follows a young girl after she accidentally killed a person. Even though it was an accident she is sent to prison. When she is finally released she has to try to put her life back together and find a way to be happy.
Wednesday, Thursday 9:55 PM et/pt on ViKi

1 Season,

16

Episodes

November 7, 2007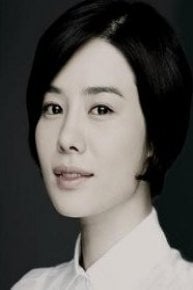 Pretty Insun Full Episode Guide
Geunsu and Sangu are sitting face-to-face. Geunsu confesses that it was in fact he who killed Insun's friend.

The subway arrives, and people pour out of the train. Insun hides her face with a scarf.

On the laptop screen there is the letter from the victim's sister. As he reads down, tears well up in Sangu's eyes.

Sunyoung apologizes to the people on air, making a deep bow with her face covered in tears.

The past is like a shadow, stuck with one however hard one tries to shrug it off.

Sangu declares his love for Insun which she turns down.

Insun promises herself to become successful after being hurt from Sangu.

Sangu gets upset at Insun's attitude toward Kyeong-jun.

After the incident at the broadcasting station, Insun has become the main public interest instead.

Insun begins to receive public attention as she turns out to be the mysterious subway hero.

Leaving behind the ambulance, Insun manages to get out of the subway and heads to her home-town.

Insun accidently overhears Sunyoung's phone call and discovers Sunyoung's true feelings towards her.

Insun is touched by Sunyoung's offer to let Insun stay in her house.

Insun and Sun-young finally meet, however despite Insun's wish Sun-young fails to recognize her own daughter.

Insun is a steadfast character who shouts "Insun is pretty" more than 12 times a day like casting a spell upon herself.
If You Like Pretty Insun, Then Try...