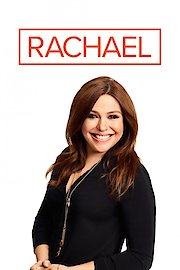 Watch Rachael Ray
TV-G
2020
18 Seasons
Focused on food and lifestyle, Rachael Ray is a daytime talk show hosted by Rachael Ray since its inception in 2006. Airing on syndication, the show receives a wide audience from across the United States. Rachael Ray is not just a cooking show, but a platform that focuses on helping the audience create better lives by offering tips for home decor, fitness, parenting, among other subjects.
Rachael Ray herself had a successful career prior to hosting this talk show. She had authored numerous best-selling cookbooks, had her own Food Network show, and had appeared as a guest on numerous talk shows. In 2006, she began hosting her own show, and it quickly became one of the most popular shows on American daytime television.
The show is partly focused on providing cookery tips, helping viewers to cook high-quality meals with less effort, less time, and less expensive ingredients. Rachael Ray's recipes are suitable for all occasions, whether a posh dinner party, a family meal, or a quick lunch. The recipes are specially designed to show that anyone can be a great cook regardless of their culinary skills.
Alongside Rachael Ray is Mike Goral, an executive chef and initially the show's resident expert on food preparation. Additionally, Gretta Monahan assists viewers with fashion, beauty, and personal style. The combination of these three hosts reflects the show's effort to provide viewers with a holistic approach to living.
Aside from food and lifestyle topics, the talk show also invites guests from all walks of life. These guests usually come from the entertainment, literary, political, and sporting worlds to offer viewers an insight into their daily lives. These guests may also use the opportunity to promote their work or discuss the state of their industries.
One of the show's most popular segments is the '30-minute meal' section, in which viewers are shown how to prepare a delicious, nutritious meal in 30 minutes or less. Rachael Ray is a firm believer in the idea that preparing healthy, enjoyable meals doesn't need to be a time-consuming or difficult process. Many viewers appreciate the fact that they can have nutritious, home-cooked meals on the table in no time at all.
Another popular segment on the show is 'Big Fat Fanny Packs' with John Cusimano, Rachael's husband. These segments typically focus on the latest cocktail trends and offer viewers tips on how to create cocktail parties that will impress their guests.
Viewers of the show are also treated to contests that offer big prizes, including cash, trips, and free merchandise. Rachel Ray Show typically runs the contests over several weeks, giving viewers ample time to participate.
In summary, Rachael Ray is a syndicated daytime talk show that mixes cooking, lifestyle, and entertainment all in one. The show has become an indispensable resource to viewers that seek to live better and healthier lives. With a talented and diverse team of hosts, the show is both informative and entertaining, and has remained as one of the most-watched daytime shows for over a decade. The show ended its run in 2023, but its impact will remain for years to come.