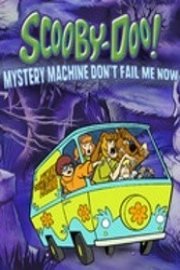 Watch Scooby-Doo! Mystery Machine Don't Fail Me Now
The popular animated television show, Scooby-Doo!, has been entertaining audiences for generations. With its iconic characters, engaging storylines, and classic humor, it's no surprise that Warner Bros. has continued to produce fresh content featuring the lovable gang of mystery-solvers. One of the most recent additions to the franchise is Scooby-Doo! Mystery Machine Don't Fail Me Now.
This show follows the original Scooby-Doo formula of a group of young adults and their talking dog traveling around in their mystery machine, solving spooky supernatural cases that often turn out to have a logical explanation. However, this time around there's a new twist: the mystery machine has been upgraded to be a high-tech wonder, with state-of-the-art features like virtual reality, holographic displays, and advanced communication technology. With these new gadgets, the gang can solve mysteries faster, smarter, and more efficiently than ever before.
The show's episodes are structured in a familiar way, with the group receiving a call for help and setting off to investigate mysterious occurrences. What sets Mystery Machine Don't Fail Me Now apart from its predecessors is the high-tech nature of its investigations. The team uses gadgets like drones, holograms, and advanced spectroscopy to gather clues and analyze evidence. This not only makes for a more visually exciting show, but it also helps to keep the action moving along at a brisk pace.
Despite the focus on technology, the show still retains its classic Scooby-Doo charm. The gang's personalities are as distinct as ever, with Fred's earnest enthusiasm, Daphne's fashion sense, Velma's wit, and Shaggy and Scooby's love of food all shining through. The humor is still the same as well, with plenty of slapstick, puns, and funny animal antics that are sure to delight younger viewers.
The animation on Mystery Machine Don't Fail Me Now is top-notch, with bright colors, smooth movements, and lively character designs. The backgrounds are intricately detailed, with plenty of hidden nods to popular culture, and the camera work is dynamic and engaging. It's clear that a lot of care and attention has gone into making this show visually stunning.
One of the best things about Mystery Machine Don't Fail Me Now is that it works equally well as a standalone show or as part of the wider Scooby-Doo franchise. While there are plenty of nods to classic Scooby-Doo tropes, such as the "meddling kids" joke and the classic "runaway chase" sequence, the show isn't reliant on prior knowledge of the franchise. Newcomers will be able to jump right in and enjoy the show without feeling lost, while long-time fans will appreciate the nods to their favorite characters and moments.
Overall, Scooby-Doo! Mystery Machine Don't Fail Me Now is a worthy addition to the Scooby-Doo franchise. It's a fun, fast-paced, and visually stunning show that is sure to delight fans old and new. While the high-tech gadgets may seem like a departure from the classic formula, they only serve to enhance the experience by making the mysteries more engaging and exciting. Whether you're a fan of the original series or just looking for a fun, family-friendly show that will keep you entertained, Mystery Machine Don't Fail Me Now is well worth a watch.
Scooby-Doo! Mystery Machine Don't Fail Me Now is a series that is currently running and has 1 seasons (5 episodes). The series first aired on April 28, 2003.