Warner Bros. TV Shows
About Warner Bros.
The Warner Bros. Television Group oversees all of Warner Bros. television businesses. WBTVG produces primetime and cable, first-run syndication, and animated programming.
WBTVG is an innovative leader in developing new business models for the evolving television, such as ad-supported video-on-demand, broadband, and wireless. They also have digital distribution agreements with all of the broadcast networks.
WBTVG procprovides original shortform programming for the broadband and wireless marketplace.
The final component is broadcasting The CW Television Network, launched in 2006. This is in partnership with CBS, and is targeted to the 18 - 34 audience.
Some primetime shows produced by WBTVG are: Two and a Half Men, The Big Bang Theory, The Vampire Diaries, The Mentalist, The Voice, The Bachelor, and many more. A first-run sysyndicated program produced by the company is The Ellen Degeneres Show. We certainly can't leave out the animated show that Warner Bros. is most known for: The Looney Tunes Show.
WBTVG is just a small division of Warner Bros. Entertainment.
Founded in 2009, Warner Bros. International Television Production aims to establish or acquire production companies in major television territories worldwide.
Internationally, the Studio is one of the world's largest distributors of feature films, television programs, and animation to the worldwide television marketplace, licensing over 61,000 hrs. of television programming, including more than 6500 feature films and over 50 current series, dubbed or subtitled in more than 40 languages, to telecasters and cable casters in more than 175 countries.
The Waltons
Roots: The Complete Miniseries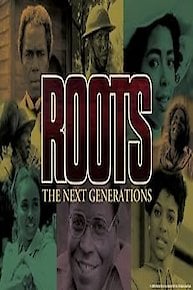 Roots: The Next Generations
Looney Tunes
V: The Original Mini Series
Alex Haley's Queen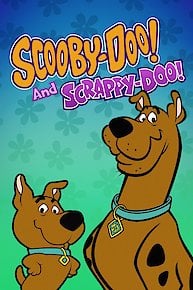 Scooby-Doo and Scrappy-Doo
MORTAL KOMBAT: CONQUEST
The Oblongs
Babylon 5: The Movies
Man From U.N.C.L.E.
The Drew Carey Show
Wacky Races
Plastic Man
The Yogi Bear Show
Aim High
Tiny Toon Adventures
Batman Adventures: Mad Love Motion Comics
Dr. Keith Ablow Show
Legion of Super Heroes
The Smurfs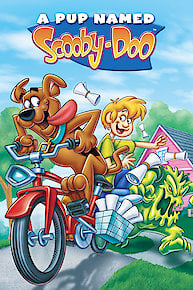 A Pup Named Scooby Doo
Batman Black and White Motion Comics
Road Runner & Wile E. Coyote
PLAY IT AGAIN DICK
The New Adventures of Superman
Tyra Banks Show
How The West Was Won
Josie and the Pussycats
LOONEY TUNES: SPEEDY GONZALES
Porky Pig
The Real Adventures of Jonny Quest
Mary- Kate & Ashley - So Little Time
Animaniacs
Pinky & the Brain
Twas the Night Before Christmas
Scooby-Doo! and the Safari Creatures
The Adventures of Mary-Kate & Ashley
Hanna Barbera Christmas
Tweety & Sylvester
Skinny Bitch Fitness: Body
Buns of Steel, Sculpting and Toning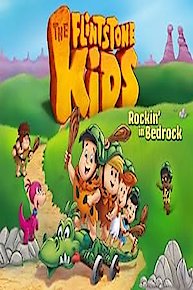 The Flintstone Kids: Rockin' In Bedrock
Batman and Friends
Cold War
WWE ECW Unreleased
Pinky, Elmyra & The Brain
Fred Flintstone and Friends
Studio 60 on the Sunset Strip
Freakazoid!
Terminator Salvation The Machinima Series
Looney Tunes: Foghorn Leghorn
Scooby-Doo and Friends
The Lake
Batgirl: Year One Motion Comics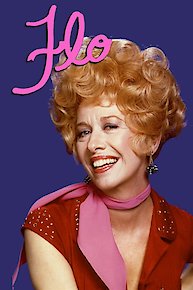 Flo
Jonah Hex Motion Comics
Superman: Red Son Motion Comics
The Adventures of One eskimO
The Sylvester and Tweety Mysteries
The Zeta Project
Linkin Park
Logan's Run
Our Gang
WB Classic Holiday TV
Muse
The Year Without a Santa Claus
A Looney Tunes Christmas
'70s Holiday Episodes
You're Invited to Mary-Kate & Ashley's Coolest Parties, The Complete Series
Free Willy Animated
The Closer: Kyra Sedgwick's Top Picks
The Addams Family: The Animated Series
The Best of Couples and Roommates
The Best of Rachel
Heidi
Dumb And Dumber: The Animated Series
Special One Hour
Charlie Brown's Christmas Tales
Gramercy Park
Happiness Is a Warm Blanket, Charlie Brown
The Atomic County
Roots: The Gift
Looney Tunes All Stars
Elmer Fudd
Scooby-Doo! Laff-a-Lympics
Arms of Steel, Tone and Tighten
Legs of Steel, Long and Lean
Bryan Kest's Power Yoga: The Complete Collection
Ali MacGraw, Yoga, Mind & Body
Yoga with Linda Arkin: Relaxation & Rejuvenation, Strength & Flexibility
Buns of Steel, Pregnancy and Post-Pregnancy Workouts
Duck Dodgers: Dark Side of the Duck
Lisa Rinna Dance Body Beautiful: Ballroom Learn and Burn
Lisa Rinna Dance Body Beautiful: Hip Hop Ballroom
Lisa Rinna Dance Body Beautiful: Ballroom Body Blast
Skinny Bitch Fitness: Booty Bounce
Skinny Bitch Fitness: Boot Camp
Lisa Rinna Dance Body Beautiful: Jive, Jump, Ballroom Bump
The Greatest Adventure Stories From The Bible