WHAT!? Logo Documentaries
The series WHAT!? Logo Documentaries takes a look at unusual people and odd places in the world. The viewer will get to see things they have never seen before and may not be comfortable with. These places that the show explores are different and unique in their own way.
Tuesday 10:00 PM et/pt on Logo

1 Season,

15

Episodes

October 2, 2012

Cast:

Jane Horrocks, Fred Phelps, Louis Theroux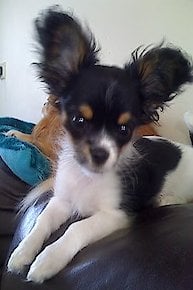 WHAT!? Logo Documentaries Full Episode Guide
Episode

10

-

Animism: People Who Love Objects

Exploring a group of people who are finding true, emotional and sexual love with objects rather than people. This emerging sexual orientation is known as Objectum-Sexuality.

How humans have relationships with dolls.

Who knew that faking an orgasm at the grocery store could be so...profitable? As phone sex becomes a wide spread trend, countless ladies are entering the lucrative business looking to cash in on the phenomenon.

Neve come between a man and his My Little Pony!

Episode

6

-

I Think I'm an Animal

A closer look at the Otherkin movement's furry costumes and what it is like to assume an animal identity.

Episode

5

-

The Long and Short of Body Hair

Things are about to get less hairy for the modern man. Today, untamed terrain is a thing of the past because a well groomed man is in high demand.

Episode

4

-

I'm a Stripper

A glimpse into the life of a stripper.

Episode

3

-

Chasing Beauty

A rare glimpse into the complex and sometimes dark world of modeling.

Episode

2

-

What!?: Why Men Cheat

The evolution of male infidelity.

Episode

1

-

What!?: GLOW: The Story of the Gorgeo...

The story of the rise and fall of GLOW, the once successful television series.
Episode

5

-

The Most Hated Family in America

The documentary about the family at the heart of the Westboro Baptist Church headed by Fred Phelps and based in Topeka, Kansas. It runs the website GodHatesFags.com, and GodHatesAmerica.com, and other websites expressing condemnation of LGBT, Roman Catholics, Muslims, Jews, and other groups.

Episode

4

-

Super Tiny Animals

The documentary features interviews with breeders and owners of miniature animals revealing how far they'll go for the tiniest, cutest, critter on the block.

Episode

3

-

Pink Ribbons, Inc.

Breast cancer is affecting millions of Americans every day, and the disease has become highly popular in corporations seeking to support a cause. But where does all of the money raised in the name of breast cancer actually go?

Episode

2

-

Pedigree Dogs Exposed

Research has proven pedigree dogs are suffering from genetic diseases following years of inbreeding. This episode shows spaniels with brains too big for their skulls and boxers suffering from epilepsy. The Kennel Club says it works tirelessly to improve the health of pedigree dogs.