Wrath of Grapes
This documentary TV series follows and lightlights some of Don Cherry's career. It shows the days where he was a coach and it follows him as he becomes a hit as a Canadian icon. He talks about controversial topics. It gives an inside look of how he got where he is today.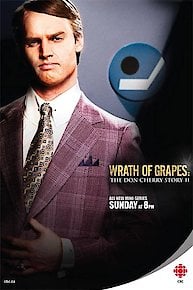 Wrath of Grapes Full Episode Guide
The final chapter of his story paints a portrait of events and people central to the former hockey coach's TV persona and status as a sports legend.

Recently fired from his role as Colorado Rockies' coach, Don Cherry scores a new job as host of a popular sports TV talk show, Coach's Corner.