Watch Bam's Unholy Union
Bam's Unholy Union is a reality television series that follows the popular star of Jackass, Bam Margera, as he plans his wedding to fianc
MTV

1 Season,

11

Episodes - Canceled

January 30, 2007

Reality

10

/
Watch Full Episodes of Bam's Unholy Union

Season 1, Episode 9
The Unholy Union
Season 1, Episode 8
I'll Never Be Single...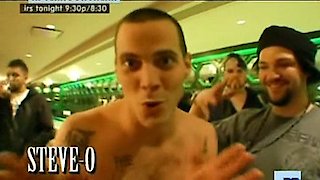 Season 1, Episode 7
Bam's Gone Wild
Season 1, Episode 6
The Unicorn Whispere...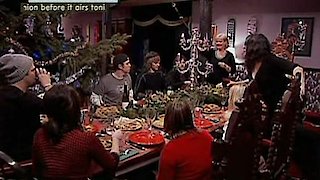 Season 1, Episode 5
Flipping the Christm...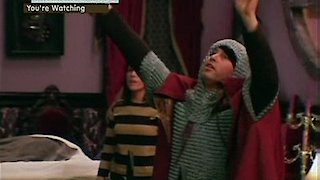 Season 1, Episode 4
Off With Her Shirt

Bam's Unholy Union

Full Episode Guide
Episode

10

-

Finale Special

Exclusive footage from this season.

Episode

9

-

The Unholy Union

Episode

8

-

I'll Never Be Single Again

The clock is definitely ticking as Bam and Missy gear up for their wedding - one week away. There is no shortage of things to do and topping the list is getting everything done in time to welcome friends and family to Philly for their rehearsal dinner. It's all up in the air, as our anxious couple will have to get their act together or have a lot of explaining to do.

Episode

7

-

Bam's Gone Wild

With three weeks until the wedding, it's time for Missy and Bam to head out to their respective bachelor and bachelorette parties. Missy heads off to a nice relaxing spa vacation while Bam and the Jackass boys take to Vegas. Activities couldn't be more different, as Missy enjoys yoga and massages and Bam enjoys booze, bands and the ladies.

Episode

6

-

The Unicorn Whisperer

Episode

5

-

Flipping the Christmas Bird

Episode

4

-

Off With Her Shirt

Episode

3

-

Detroit Rock City

Episode

2

-

Open Season On Brides

Episode

1

-

Welcome To Hell

Episode

0

-

April and Phil's Tips for a Happy Mar...