Watch Chef's Table
New York City is one of the most competitive culinary locations in the world. This cosmopolitan city draws the best chefs from around the world and they are at the cutting edge of cuisine. "Chef's Table" brings one of the city's top chefs into the studio to cook some of his or her favorite dishes. Some of them are ones that viewers can recreate at home and some are just ways to show off the chef's skills and imagination. It's a look inside the best cuisine in the world, provided by the talented chefs that make it happen in their restaurants every night.
Watch Full Episodes of Chef's Table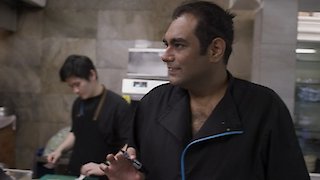 Season 2 Episode 6
Gaggan Anand (48:41)
Season 2 Episode 5
Ana Roš (43:32)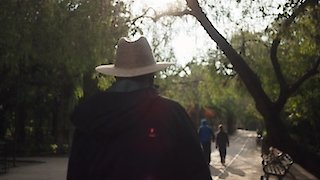 Season 2 Episode 4
Enrique Olvera (47:53)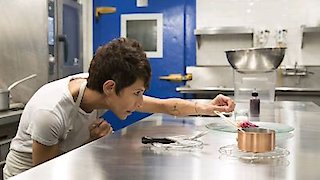 Season 2 Episode 3
Dominique Crenn (46:41)
Season 2 Episode 2
Alex Atala (51:35)

Chef's Table

Full Episode Guide
With his passion for reimagining what traditional Indian food can be, celebrity chef Gaggan Anand created the best restaurant in all of Asia.

Self-taught Slovenian chef Ana Roš uses ingredients from her remote surroundings to create inspired and surprising dishes.

Episode

4

-

Enrique Olvera

Chef Enrique Olvera transforms Mexico's most savory street foods and traditional ingredients into award-winning dishes at his Mexico City restaurant.

Episode

3

-

Dominique Crenn

French-born Dominique Crenn's love for life, family and personal connection helped her become the first two-Michelin star chef in America.

Brazilian chef and adventurer Alex Atala relies on his wild spirit and love for the Amazon to show diners how an open mind pays off in deliciousness.

Superstar American chef Grant Achatz wants to wow diners with mystery, emotion and magic just as much as he does with flavor and beauty.
Episode

6

-

Magnus Nilsson

Far from any city, far from most fresh ingredients, chef Magnus Nilsson has created one of the world's great restaurants in frozen Järpen, Sweden.

New Zealand chef Ben Shewry's strong connection with nature and dedication to finding new tastes have made his Australian restaurant Attica world famous.

Episode

4

-

Niki Nakayama

In her award-winning Los Angeles restaurant N/Naka, Niki Nakayama brings equal parts creativity, passion and expertise to her kaiseki cuisine.

Episode

3

-

Francis Mallmann

From isolated Patagonian islands to French Michelin three-star restaurants, chef Francis Mallmann celebrates his wild, open-fire cooking style.

Celebrated chef, dedicated farmer and food industry revolutionary Dan Barber is leading a fight to change the way we think about, and grow, our food.

Episode

1

-

Massimo Bottura

By blending Italian tradition and artful modernity, chef Massimo Bottura's Osteria Francescana has been ranked the third best restaurant in the world.
If You Like Chef's Table, Then Try...