Watch Impractical Jokers
Impractical Jokers is a hidden camera show that follows four friends as they challenge each other to perform off-the-wall activities while interacting with the unsuspecting public. The jokers are James Murr Murray, Joe Q Quinn, Sal Vulcano and Joe Gatto; members of the comedy troupe, The Tenderloins, who have been friends since their high school days in Staten Island, New York.
On Impractical Jokers, each of the four friends must take on the same task, but perform it individually, while the other three watch and give commands of funny things to say or do via a hidden listening device. The instructions are always strange or humiliating (and sometimes insulting), which makes the ability to go through with the commands part of the challenge.
Each joker receives a score based on the success of his stunt, and the one who winds up with the lowest score is forced to perform an even more difficult or embarrassing task. The nature of this prank isn't revealed to the loser until he is about to perform it, leaving him to spring into action without any time to think.
Examples of stunts performed on the first season of Impractical Jokers include the jokers inviting customers to lie in a bed and cuddle with them in a furniture store, recruiting people to sign weird petitions at a college campus, reading fake horoscopes to patrons at a shopping mall and taking food from other people's plates in restaurants.
Impractical Jokers premiered in December of 2011 on the TruTv network. It was renewed for a second season, which is scheduled to premiere in December of 2012.
Watch Full Episodes of Impractical Jokers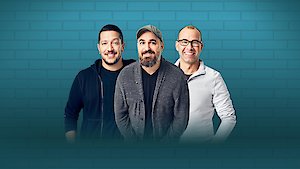 Season 10 Episode 3
The Parent Trap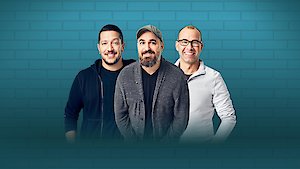 Season 10 Episode 2
Lady and the Tramp (24:00)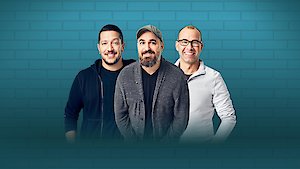 Season 10 Episode 1
Swim Shady (24:00)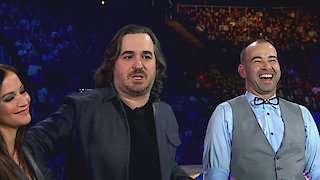 Season 9 Episode 16
Impractical Jokers L...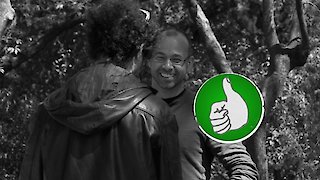 Season 9 Episode 15
Training Day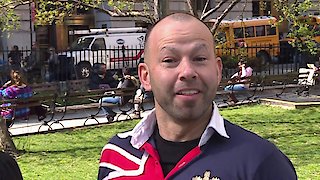 Season 9 Episode 14
Stage Fright

Impractical Jokers

Full Episode Guide
Season
10
3 full episodes
Joe, Sal, Q and Murr serve up the goods posing as trainees at a juice bar and plead with strangers to get things untangled. Tonight's big loser confronts his biggest fear in a punishment that leaves him practically catatonic.

Episode

3

-

The Parent Trap

The guys get stuck in a grocery showdown, beg strangers for questionable quotes, and spew financial tips that are anything but sound.

Episode

2

-

Lady and the Tramp

The guys use a two-way mirror to get each other to crack, and then hit a grocery to see who can sell the most samples. Plus, the loser gets taken for a ride that ends with a visit to the Statue of Liberty.

Joe, Sal, Murr and Q hit some bad reception while working a desk, and then head to a park to ask strangers for advice on their questionable life choices. Plus, the loser goes to a water aerobics class, but ends up drowning in shame.
Season
9
15 full episodes
Episode

19

-

The Good, the Bad and the Punished

Joe, Sal, Q and Murr hit some bad reception while working a desk and then head to a park to ask strangers for advice on questionable life choices. Tonight's big loser goes to a water aerobics class, but ends up drowning in shame.

Episode

17

-

Bathroom of Horrors

Episode

16

-

Impractical Jokers Live: Nitro Circus...

The guys take on their hardest challenges yet, including two intense live punishments and a four-part obstacle course.

Episode

15

-

Training Day

Joe, Sal, Q and Murr show up at a supermarket with belts on and its deja vu in the park as the guys try to reminisce with total strangers. Tonight, the three big losers are through an epic trial by fire.

Episode

14

-

Stage Fright

Murr, Joe, Sal and Q serve up raw deals while working the counter at a pawn shop and also try to convince strangers in the park to give them hugs after some heartfelt and bizarre apologies. Tonight's big loser performs his own life story as a song in front of an audience he wishes had other plans.

Sal, Murr, Joe and Q give all you can eat buffet customers all they can handle. Also, they turn into real power tools while teaching workshops at a hardware store. Tonight's big loser suffers a punishment that will make your skin crawl.

The guys give an eye opening experience at a glasses store and convince grocery store shoppers to pass ridiculous messages while shopping. Tonight's big loser gives back at a Career Day assembly that's divorced from reality.

Episode

11

-

Hopeless and Changeless

Episode

10

-

Wrapper's Delight

The guys make a mockery of each other as restaurant managers, name that (made up) tune with strangers, and then head to the park for some awkward fun in the sun. Plus, the big loser gets wrapped up in a birthday surprise.

The guys shock shoppers by going footloose and fancy-free in a discount store, then pose insane questions to strangers in the park. And the big loser is taken for a wild ride in a tricked-out wheelchair he can't possibly control.

Episode

8

-

One Night at the Grand

Viewers experience the Jokers' riotous live performance as the guys tear up the stage on their sold-out show at The Grand Opera House in Wilmington, Delaware. The performance is a mix of stand-up, never-before-seen clips and exclusive behind-the-scenes footage that gives viewers front row seats to one of the hottest tickets around.

Episode

7

-

Heckle and Hide

The guys ask customers for help at a grocery store. Later, they dole out business advice before the loser is forced to attend a little league softball game.

Episode

6

-

Hitting The Wrong Note

The guys dress to the nines, but act like zeroes while trying to get sympathy, and the big loser faces the music in a tone-deaf punishment.

Episode

5

-

Water Torture

Joe, Q, Sal and Murr spin a wheel and scare shoppers at the mall. And the punishment leaves one Joker soaked, enraged, and totally shocked.

The guys are on the lookout for partners in crime at a supermarket, and then throw caution to the wind as helpless romantics in the park. Later, tonight's big loser has a wardrobe malfunction at an arena football game.

Episode

3

-

Virtual Insanity

The guys make a mistake as employees at a pet store, then head to the market for a game that throws everything up in the air. And the big loser virtually loses his mind after entering a world he's never visited before.

Episode

1

-

British Invasion

In this special episode, the guys cross the pond for the first-ever international episode. Joe, Murr, Q and Sal may be up to their old tricks, but the clueless people on the receiving end of those tricks won't be the typical "marks" they're used to dealing with.
Season
8
14 full episodes
Season
7
17 full episodes
Season
6
14 full episodes
Season
5
14 full episodes
Season
4
16 full episodes
Season
3
13 full episodes
Season
2
15 full episodes
Season
1
17 full episodes
Most Popular Impractical Jokers Episodes
Season 10 Episode 2

Lady and the Tramp

2/16/2017

Season 10 Episode 1

Swim Shady

2/09/2017

Season 9 Episode 2

The Coward

7/21/2016

Season 9 Episode 16

Impractical Jokers Live: Nitro Circus Spectac...

11/03/2016

Season 1 Episode 17

Supercuts

5/03/2012