Watch Keeping Up with The Kardashians
Keeping Up with the Kardashians the hit reality series, continues to give audiences a peek inside the lives of the extended and extravagant socialite family. Premiering on the E! in 2007, the show quickly became a centerpiece of the network because of its high ratings.
The show follows the Kardashian clan, led by mother and manager Kris Jenner, through their family fights, personal romances and various business ventures. Their blended family includes Kris' children with Robert Kardashian, best known for his friendship and legal support to O.J. Simpson during his murder trial: Kourtney, Kim, Khloe and Rob. Kris also has two daughters, Kendall and Kylie, with Bruce Jenner, former track and field Olympic champion.
Middle sister Kim anchors the program as the most attention-getting member of the family due to her infamous sex tape, debates about appearing in Playboy magazine and romances with football star Reggie Bush and basketball player Kris Humphries. Eldest sister Kourtney brings the relationship drama with her baby daddy Scott Disick, but also supplies an adorable child, Mason, and another baby on the way. Kourtney often provides the voice of reason in the dramatic family. The other siblings receive less screen time, but have managed to parlay the family name into career opportunities. The two younger daughters now begun to work as fashion models, while Rob, the only brother, has established his own entertainment career.
Like many reality programs, Keeping Up with the Kardashians follows the family as they shop, lunch, run their businesses and enjoy spa treatments. As with most families, tensions brew, fights explode and are then dissected by the family. Though they enjoy a uniquely luxurious Southern California lifestyle, their interactions have the same family dynamics of their audience, which is why the show remains a ratings hit and a source of tabloid gossip.
Watch Full Episodes of Keeping Up with The Kardashians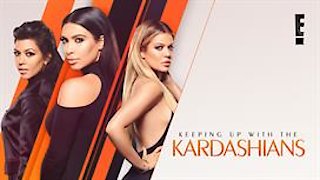 Season 12 Episode 21
No Good Deeds (43:46)
Season 12 Episode 20
Controversies & Lega... (43:46)
Season 12 Episode 19
Lord of the Cougars (43:16)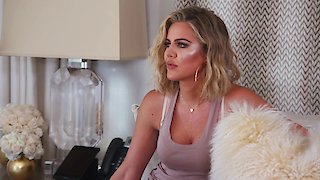 Season 12 Episode 18
Lord Disick Returns (43:46)
Season 12 Episode 17
Khloe's New Breast F... (43:46)
Season 12 Episode 16
Love at First Fight (42:46)

Watch Episodes
News
Clips & Extras
Keeping Up with The Kardashians

Full Episode Guide
Season
12
21 full episodes, 104 clips available
Episode

21

-

No Good Deeds

The family prepare a baby shower for Rob and Chyna, who wind up spoiling the party with their fighting.

Episode

20

-

Controversies & Legacies

Kim's choice to try for a third kid turns out to be a matter of life and death. Meanwhile, Kendall worries backlash from supporting greater gun control; and Kris becomes emotional upon recognizing her mother won't be around forever.

Episode

19

-

Lord of the Cougars

Kendall struggles with sleep paralysis; Kim searches for ways to deal with her anxiety; Scott establishes an unlikely friendship.

Episode

18

-

Lord Disick Returns

The family honor MJ's birthday in San Diego, but aren't able to flee the drama when Rob doesn't attend the celebration and can't be found after a disagreement with Chyna. Meanwhile, Scott brings back "Lord Disick" after much prodding from the Kardashians; and Kim finds fixing North's hair a struggle.

Episode

17

-

Khloe's New Breast Friends

In the mid-season premiere, Kim winds up stressing her mom by helping Cait prepare for the ESPY Awards. Meanwhile, Khloe gains a perspective of what her life would be like with larger breasts; and Scott attempts to find a healthy way to pass the time.

Episode

16

-

Love at First Fight

The sisters try to repair Rob and Chyna's relationship after the pair get into a huge fight; the family focuses on stopping Khloe's streak of bad birthdays; and Kourtney panics about having to attend press tour without her siblings.

Episode

15

-

Blood, Sweat, and Fears

Kris persuades Rob to reconnect with his sister and best pal in hopes of helping Khloe proceed in a better direction. Also: The Kardashian matriarch over does it to keep up with her daughters' difficult workouts; and Kourtney stresses about giving Scott mixed messages by joining him in Vegas for his birthday.

Episode

14

-

The Digital Rage

Peace is short-lasting in the Kardashian clan after Chyna starts an app that Rob's family members find questionable. Meanwhile, Scott invests his time attempting to prove that Kourtney is faking her allergies.

Episode

13

-

Havana Good Night

The Kardashian visit to Cuba continues. Included: An argument arises from Kim's commitment to her work affairs on Mother's Day; Scott develops a huge case of FOMO; and tensions grow over Kylie's Puma endorsement.

Episode

12

-

Havana Good Day

The girls head to Cuba for a once-in-a-lifetime vacation. Meanwhile, Kourtney clashes with a family member and Kris becomes nervous when she can't reach her girls overseas.

Upset that Kanye is constantly misunderstood and unfairly criticized, Kim questions if she should defend him publicly; at the same time, she prepares to appear in Fergie's "M.I.L.F.$" music video.

Kim tries to do too much at once while in Iceland with Kanye for a music video shoot while also celebrating Kourtney's birthday. Meanwhile, Scott considers surprising his ex; and Lamar takes the role of peacemaker with Khloe and Rob.

Following the news of his engagement, Rob has more life-changing news; Kylie fights her nerves from being in the spotlight.

Episode

8

-

Snow You Didn't! Pt. 2

The family trip in Vail goes on as everybody digests the surprising news that Rob is engaged. Meanwhile, Scott attempts to behave himself for the remainder of the trip.

Episode

7

-

Snow You Didn't!

Kris takes her family on a surprise getaway to Vail, Colo., but the good times are put on hold with the announcement that Rob has proposed to Blac Chyna back in LA. Meanwhile, Scott's actions concern Kourtney.

Episode

6

-

The Kardashian Curse

Khloe struggles moving forward with her divorce, and finds it even harder while spending time with Kourtney and Kris in Napa. In the meantime, Scott works hard to free himself of the "Kardashian curse."

Episode

5

-

Fake It til' You Make It

Kendall, Kylie and Khloe get "makeovers" in an effort to experience a "normal" day out, with no paparazzi or attention. In the meantime, Scott feels insecure about his place in the family; and Kris is resistant to Corey's idea of a good time.

Episode

4

-

All About Meme

The sisters begin to accept Rob's new relationship. Kris and Kim reach a critical point as housemates. Kendall struggles with feeling isolated from everyone in the family.

Episode

3

-

Significant Others and Significant Br...

Khloé gets angry when she is the last to find out that Rob is moving into a house of his own. Meanwhile, Kourtney lands the cover of Architectural Digest.

Episode

2

-

A New York Family Affair

The family makes plans to attend Kanye's NY fashion show, but Khloe struggles with whether Lamar can handle such a big first appearance since his accident.

Episode

1

-

Out With the Old, In With The New

In the season 12 premiere, the family is jolted by news that Rob is dating Tyga's ex; Khloe struggles to meet the demands of her life and to make sure that Lamar has proper care and a house of his own, Scott sets out to build a new lifestyle in hopes of winning Kourtney back, while Kourtney takes steps to embrace this new chapter of her life.
Season
11
13 full episodes
A sneak peek of the upcoming episode.

Episode

13

-

Unforeseen Future

In the season finale, Kim learns that her house construction is delayed even further, leaving her living situation in limbo; Scott comes back from rehab ready to prove he is a changed man; Kylie confronts Kendall about being a team.

Episode

12

-

Family First

The girls remake a legendary family video for Kris's epic 60th birthday bash; Khloé has a hard time finding a balance between supporting Lamar and returning to her daily life; Kendall gets an amazing opportunity.

Episode

11

-

The Great Kris

Kim takes charge of planning Kris's 60th birthday party, but is afraid she has taken on too much. Scott finally enters rehab, and the family hopes he can get the help he needs to change.

Episode

10

-

Miscommunication

Kris puts herself and the girls in communication therapy to try to end their arguing. Also, Kylie perceives that her bossy family is interfering with her new house celebration; and Kloe has difficulty finishing her book with all her work obligations.

Episode

9

-

Fear of the Unknown

Episode

8

-

The Big Launch

When Kourtney fails to be ready for a big product launch in NYC, her sisters inform her it's time to get her head in the game.

Episode

7

-

Return from Paradise

Kendall and Kylie try to work out their differences after Tyga joins the family on a trip to St. Barths. Later when the family returns home, Scott stops by unexpectedly.

Episode

6

-

Non-Bon Voyage

The family heads to St. Barts hoping to get away from their troubles, but drama follows anyway. Also, Kourtney receives troubling news about Scott; Kendall is frustrated with Kylie for bringing her boyfriend Tyga; and Kris tries, with difficulty, to get on Kim's good side again.

Episode

5

-

Lions and Tigers and Texts

Khloe heads to Mexico City to the big cat rescue foundation to escape the demands of life; Kylie attends a club in Montreal for the first time as an adult.

Kris has an excuse to finally meet Caitlyn at Kylie's 18th birthday celebration; Kim overtakes Kris's house to get ready for her second baby; Khloe tries to move forward.

Episode

3

-

Rites of Passage

Kris wants to put together an extraordinary graduation party for Kylie; Kim's maternity cravings take her far places, but could be placing her at risk; Khloe reacts to a presence in her home by getting closer to her psychic side.

Episode

2

-

The Price You Pay

Kourtney tries to set a new state of affairs with Scott, but the remainder of the the family is afraid she will back down too easily. In the meantime, a work trip to Australia has Khloe wondering about how much she does for her sisters; and Kris gets ready for Kim and Kayne to come back for a visit.

Episode

1

-

That Was Then This Is Now

The girls need to look for a way to support Caitlyn and continue to be sensitive to Kris's emotions; Kourtney concentrates on her children after she asks Scott to leave; Kim wants Khloe to have the most appealing photoshoot ever.
Season
10
17 full episodes, 73 clips available
Season
9
20 full episodes, 74 clips available
Season
8
21 full episodes, 111 clips available
Season
7
19 full episodes, 109 clips available
Season
6
16 full episodes, 68 clips available
Season
5
12 full episodes, 47 clips available
Season
4
11 full episodes, 9 clips available
Season
3
12 full episodes, 15 clips available
Season
2
11 full episodes
Season
1
8 full episodes, 17 clips available
If You Like Keeping Up with The Kardashians, Then Try...
Most Popular Keeping Up with The Kardashians Episodes
Season 12 Episode 21

No Good Deeds

11/20/2016

Season 12 Episode 1

Out With the Old, In With The New

5/01/2016

Season 1 Episode 1

I'm Watching You

10/14/2007

Season 7 Episode 1

Who's Your Daddy

5/20/2012

Season 1 Episode 8

Price of Fame

12/02/2007
Keeping Up with The Kardashians News
How Much is Kim Kardashian's Stolen Loot Really Worth?
They're not exactly costume jewelry, but it turns out that Kim's stolen jewelry might not be worth nearly as much as she claimed at first.
Robbers Tape Kim Kardashian's Mouth Shut
Kim Kardashian's trip to Paris for Fashion Week allegedly turned into a harrowing - and financially costly - adventure for the reality TV celebrity.
Lamar Odom Found Unconscious in Brothel, Hospitalized
Lamar Odom, Khloe Kardashian's former husband, is fighting for his life after being discovered unconscious in a brothel in Nevada.
Kourtney Kardashian (Finally) Dumps Scott Disick
Kourtney has kicked her man to the kurb after photos of him and stylist Chloe Bartoli made the rounds over the weekend.
Brody Jenner: Closer With Caitlyn Jenner Than Bruce
Caitlyn Jenner's eldest children are expressing their support for her transition, and hoping to start fresh with the "freer, happier" Caitlyn.
Kim Kardashian Casually Reveals Sex of Second Baby On Instagram
Kim and Kanye didn't put much fanfare into the reveal this time around.
Caitlyn Jenner's Documentary Series Now Has a Trailer
Check out the video of Caitlyn Jenner's docu-series!
Caitlyn Jenner On How She Chose Her Name
"It's one of the hardest things in life - choosing your own name."
Bruce Jenner Appears as Caitlyn Jenner for First Time in Vanity Fair
The woman formerly known as Bruce made her big reveal on the magazine's cover.
Kim Kardashian Is Pregnant with Baby #2
Kim confirmed the rumors on Sunday's episode of "Keeping Up with the Kardashians"
Here's Footage of Kim Kardashian's Car Crash with North West
Khloe got in a crash while driving Kim, Kylie and North West, and apparently the cameras were on. It's kinda scary!
Yes, Kylie Jenner's Lips Are Fake, Says Khloe Kardashian
Stop trying to suck on shot glasses and stuff.
Bruce Jenner Will Get His Own Docuseries on E!
The show will cover his transition and feature conversations with the rest of the Kardashian-Jenner family.
Kim Kardashian Gives Interview Supporting Bruce Jenner, Says There Were 'Hundreds of Family Meetings'
Kim opened up about Bruce's transition and how the family is supporting him.
Bruce Jenner Comes Out as Transgender
The "Keeping Up with the Kardashians" star revealed that he identifies as a woman in his high-profile interview.
View More News

Keeping Up with The Kardashians Video Clips & Extras