Watch Key & Peele
Key & Peele is a hilarious television series that falls into the genre of comedy. This epic television series was created by Keegan Michael Key and Jordan Peele, who also happen to be the main stars on this sketch comedy show. Hints to the show being named Key & Peele. Key & Peele was written by many outstanding writers such as Keegan Michael Key, Jordan Peele, Sean Conroy, Rebecca Drysdale, Colton Dunn, Charlie Sanders, and Rich Talerico. Also, this television series was directed by Peter Atencio and directed by Keith Raskin. Furthermore, this television series was distributed by and aired by comedy central. Each episode lasts approximately 30 minutes long.
Keegan Michael Key and Jordan Peele whom were both previous cast members on the hit show MADTv, perform this show in front of a live studio audience. Each one of these tv episodes contain several knee slapping sketches that have already been pre taped before the show. These humorous comedy sketches are all perform by both Keegan Michael Key and Jordan Peele. Between each breif sketch both Key and Peele banter back and forth with each other about various topics, in a comical fashion. Topics range from relationships to politics, current events to celebrities, and all that klies in between.
Whether it has to do with celebrities, politics, presidents, current events, and everything on between Key and Peele can turn it into a quick comedy sketch that keeps you laughing the entire time. These amazing stars provide you with funny banters back and forth that also keeps you laughing and keeps you entertained. This television series will become the most favorite series to watch in everyone's home. It does not matter what it is Keegan michael Key and Jordan Peele can make it funny and light hearted. This is one series sure to attract a large audience as well as stay on the air for many seasons to come.
Wednesday 10:00 PM et/pt on Comedy Central

5 Seasons,

57

Episodes

January 31, 2012

10

/
Watch Full Episodes of Key & Peele

Season 5 Episode 11
The End (21:23)
Season 5 Episode 10
Meegan & Andre Break... (21:23)
Season 5 Episode 9
The 420 Special (21:19)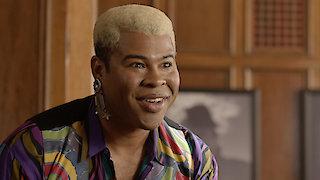 Season 5 Episode 8
Hollywood Sequel Doc... (21:23)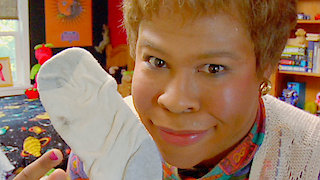 Season 5 Episode 7
MC Mom (21:23)
Season 5 Episode 6
The Job Interview (21:22)

Watch Episodes
News
Clips & Extras
Key & Peele

Full Episode Guide
Season
5
11 full episodes, 21 clips available
In the series finale, sketches include a man calling 911; Ray Parker Jr.'s new songs; a man who's obsessed with an Internet meme; and a young man being educated about a place called Negrotown.

Episode

10

-

Meegan & Andre Break Up

Sketches include two friends arguing at a club; Meegan and André having a serious discussion; a rapper walking out of an interview; Conrad flying business select; and a man sporting a new mustache.

Episode

9

-

The 420 Special

Neil deGrasse Tyson relaxes at home, Keegan must keep it together during a job interview, a tailor deals with a gassy client, the valets discuss "Game of Thrones," and a telemarketer tries a new strategy.

Episode

8

-

Hollywood Sequel Doctor

A tickle game between two friends gets weird, a writers' room brainstorms for "Gremlins 2," a man deals with an unruly office janitor, two thugs suspect their friend snitched, and Keegan and Jordan discuss Africa at a party.

A gangster participates in a drive-by, a mom writes a song for her son, two scam artists compete with each other, an "Undercover Boss" reveals himself, Big Boi runs into André 3000, and two guys get into a car accident.

Episode

6

-

The Job Interview

Judge Jessie has a new show. A couple of ladies catch up over drinks. The valets talk about Val Kilmer.

Episode

5

-

Killer Concept Album

Sketches include a politician who denies sending lewd photos and a detective questioning a rapper.

Episode

4

-

Severed Head Showcase

A gospel group must practice without their coach, a group of warriors celebrate a beheading, a prisoner tries to trick his guard, and a young man is confronted for only speaking in catchphrases.

Episode

3

-

A Cappella Club

A PSA helps prevent child soldiers in Africa, a college a cappella group gets a new member, Meegan and André go on their first date, a terror group runs a food truck, and two old men discuss popular music.

Episode

2

-

Airplane Showdown

A flight attendant deals with a passenger who refuses to fasten his seatbelt, British explorers discuss their travels, two couples try to avoid spoilers on a double date, and a prayer group receives divine intervention.

Episode

1

-

Y'all Ready For This?

A football team gets amped up before a game, President Obama and Luther meet Hillary Clinton, two guys prepare for potential threats on a flight, a band of pirates sings a chantey, and a cop is a bit too trigger-happy.
Season
4
11 full episodes, 23 clips available
Episode

11

-

Terrorist Meeting

A gangster is determined to prove he's loco, terrorists meet up to plan their next move, and a jealous older brother makes a family dinner awkward.

Episode

10

-

Sex Addict Wendell

Sketches include: a teacher bullied by the class clown, performers willing to take a kick in the crotch for their art and a man trying to score at a sex addicts meeting.

Episode

9

-

Aerobics Meltdown

Sketches include Stan Lee's pitches for some new superheroes, a guy loses his reputation and a new device.

Episode

8

-

Terrible Henchman

A henchman continuously interrupts his boss's torture session, a speaker at a school assembly discusses his colorful life, and a man tries to prove he's all grown up.

Episode

7

-

Sex Detective

A respected sex crimes detective uses unconventional means to solve a case, an action hero rescues his girlfriend, and a frozen yogurt store employee indulges in too many samples.

Episode

6

-

Scariest Movie Ever

A vampire reveals himself, a serial killer is thwarted, and a child's wish comes true.

Episode

5

-

Quarterback Concussion

A football player with a concussion tries to psyche his team up, a man accuses his wife of cheating on him with a dog, and a restaurant owner scares off his patrons.

Episode

4

-

Slap-Ass: In Recovery

A baseball player struggles with his addiction to slapping ass, a mobster takes vengeance on someone who crossed him, and Steve Urkel drives a man mental.

Episode

3

-

Georgina and Esther and Satan

Two women take on Satan. Meanwhile, things go awry when a man goes mattress shopping. Dance club patrons are forced to face the truth about themselves.

A parole officer uses a puppet to buffer a situation with a parolee, a man in a neck brace attempts to party down, and a soldier has an emotional reunion with his family.

Episode

1

-

Alien Imposters

Aliens invade Earth, a family learns to accept a relative's gay wedding, and a couple of racists express some surprising views.

Key & Peele celebrate Shart Week!
Season
3
14 full episodes, 41 clips available
Season
2
10 full episodes, 32 clips available
If You Like Key & Peele, Then Try...
Most Popular Key & Peele Episodes
Season 5 Episode 10

Meegan & Andre Break Up

9/09/2015
Key & Peele News
Key & Peele's Latest 'Pro Bowl' Sketch Is Still Hilarious
Watch the third installment of the greatest football sketch of all time.
Here's the Official Best 'Key & Peele' Sketch of the Season
As determined by the show's director, and also kinda by the Internet.
Key & Peele Video Clips & Extras
"Keanu" Auditions - Uncensored
Clip (02:02)
Marbles
Clip (05:20)
The Morty Jebsen Show Goes Off the Rails - Uncensored
Clip (04:33)
The Telemarketer Official Trailer
Clip (00:45)
MC Mom - Uncensored
Clip (03:03)
Job Interview
Clip (04:19)
OK - Uncensored
Clip (03:07)
Lightning in a Bottle - Uncensored
Clip (03:41)