Watch Kicked Out
Series Length:
1 Season,

8

Episodes
Description:
Kicked Out gives slackers a challenge: grow up, already! And there's no running to Mom and Dad, because they're in on the conspiracy. In fact, they can't wait to get started. Take a slacker who lives at home and does, well, nothing. No job. No prospects. No chores. No more! Enough is enough and he or she is getting kicked out. For real. The slacker will have to earn a living, pay rent, do their own laundry, live on a budget, make their bed and lie in it. Think making adult decisions and living with the consequences is easy? Think again. The slackers, or "twixters" (twenty-somethings who refuse to grow up), will have to take on more responsibility than they ever had to, thanks to specific challenges designed just for them by their parents. Can the overgrown kids handle ten days of reality? Will they change their ways or slump back into slackerdom? And what will the experiment do to the family relations? The results will surprise you but it's the slackers who are in for the shock of their lives.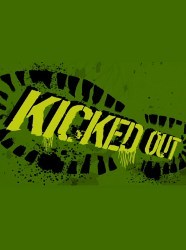 Kicked Out

Full Episode Guide
Deborah has to find an entirely new career.

Christine gets kicked out of the house.

Chris gets kicked out of the house.

Travis gets kicked out of the house.

Episode 2 - Jason & Justin S
If You Like Kicked Out, Then Try...