Watch Love & Hip Hop
Hip Hop is the most popular musical form on the planet, but not many people understand what it is like to live in the world of Hip Hop culture. Though many people do not possess an insider's view of this exciting world, perspectives are changing thanks to VH1's reality show Love & Hip Hop. The show gives viewers an intimate glimpse into the real lives of people who are involved in the Hip Hop world, and it does so mostly through the eyes of some unique, but relatable females.
Love & Hip Hop focuses on the lives of four main females with ties to the world of Hip Hop music and culture. Two of the women
Monday 8:00 PM et/pt on

VH1

7 Seasons,

84

Episodes - Currently Airing

March 6, 2011

Reality

10

/
Watch Full Episodes of Love & Hip Hop

Season 7, Episode 2
Strawberries (41:00)
Season 7, Episode 1
All the Way Up (41:00)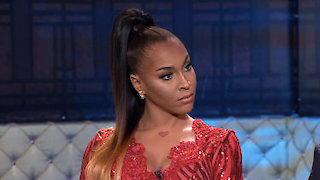 Season 6, Episode 14
The Reunion: Part 2 (42:04)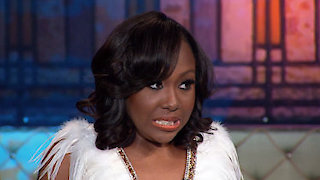 Season 6, Episode 13
The Reunion: Part 1 (42:32)
Season 6, Episode 12
Love Conquers All (42:00)
Season 6, Episode 11
The Wait Is Over (41:46)

Love & Hip Hop

Full Episode Guide
Drewski hopes to put Bianca on a track, but his girlfriend doesn't like his plan. Later, Snoop and J consider their future together; and Yandy attempts to keep the peace among her family, but rumors about Samantha cause problems.

Bianca starts working with DJ Drewski again; Kimbella arrives at Juelz Santana's studio; and Cardi B takes her romance with her producer to the next level. Later, Snoop flirts with a possible client, leaving J frustrated.

Episode

1

-

All the Way Up

In the seventh-season opener, Remy Ma attempts to get on the same page as Papoose; Cardi B battles with her newfound fame; and Yandy has a hard time keeping the family together during Mendeecees' absence. Later, Juelz Santana gets ready for a return to music.
Season
6
14 full episodes
Episode

14

-

The Reunion: Part 2

Conclusion. The cast personnel react to Amina's big announcement; Yandy gets into it with Samantha and Kim; Cardi B goes after somebody unexpected. Later, DJ Self is forced to come clean when Cardi, Yorma and Rose compare bills.

Episode

13

-

The Reunion: Part 1

The cast reviews Season 5. Included: Erica focuses on her unfinished business with Chrissy and Cyn; Yandy and Mendeecees' family is still in disagreement; Rich continues to be at the center of drama; and Jhonni Blaze points at Diamond Strawberry.

Episode

12

-

Love Conquers All

It's Remy Ma's wedding day, but family drama could delay the ceremony. Rah Ali and Papoose air out their issues. Is Peter and Amina's relationship over? Find out on the season finale.

Episode

11

-

The Wait Is Over

The winner of Gwinin Fest XL is announced. Remy Ma must help Yandy and Rah Ali in time for her wedding. Tara must decide what to do about Peter.

Episode

10

-

Showcase Showdown

Gwinin Fest XL brings all of the young female MCs together to compete for the top spot, but the situation becomes personal when MariahLynn reveals Moe's skeletons, and Rah Ali takes her issues with Yandy to the extreme.

Episode

8

-

The Long Game

Peter makes an unexpected confession to Amina. Yandy gives Bianca an ultimatum. Cardi B considers marriage. The future of the Creep Squad is in jeopardy when Rich and Cisco spar over MariahLynn.

Remy tries to make peace with her family; and Peter and Amina get their marriage on the right track at last, but Tara has a surprising revelation for Peter. Also, Moe concentrates on her solo career and comes face to face with familiar competition at Yandy's studio session.

Contradicting his work to regain Yorma's affection, Self is tempted; Peter and Amina attempt to continue on as a couple; Tara reveals something surprising; and Remy Ma assists Rah Ali with a fashion show, but it end in a disagreement.

Episode

5

-

Endings & Beginnings

Episode

4

-

The Bald & The Beautiful

An unlikely friendship is formed; Rich gets bad news from his daughter's mother; Cisco finds himself in a predicament at BBOD's singles release party.

Episode

3

-

What's Poppin

Cardi delivers news to Yorma at MariahLynn's birthday party. Moe seeks advice from Yandy. Mendeecees anticipates his sentencing.

Episode

2

-

Secrets and Lies

Rich Dollaz introduces a new lady into his house; Rah Ali and Yandy come up against troubles with their artists; and Papoose alerts Remy Ma concerning her wedding planner. Also, Amina asks Tare where she can find Peter, causing an unlikely family get together.

Master P challenges to take over Romeo's music empire; and a stalker puts Angela and her fashion show at risk. Also, Kristinia is surprised by the shocking news about her imprisoned father.
Season
5
17 full episodes
Season
4
14 full episodes
Season
3
16 full episodes
Season
2
11 full episodes
If You Like Love & Hip Hop, Then Try...
Most Popular Love & Hip Hop Episodes
Season 7 Episode 1

All the Way Up

11/21/2016

Season 7 Episode 2

Strawberries

11/28/2016

Season 6 Episode 14

The Reunion: Part 2

3/28/2016

Season 1 Episode 1

Love & Hip Hop

3/06/2011

Season 6 Episode 13

The Reunion: Part 1

3/21/2016
Love & Hip Hop News
Save the Drama: It's a 'Love & Hip Hop' Reunion Special Sneak Peek
VH1's new docu-soap series "Love & Hip Hop" just wrapped it's first 8 episodes. Now, VH1 is bringing the ladies, and some of their men, back together for a reunion special to air Monday at 8pm EST on VH1, hosted by Hot 97's Angie Martinez. Catch a preview here.