Watch Super Saver Showdown
Series Length:
1 Season,

10

Episodes
Schedule:
Friday 9:00 PM et/pt on OWN
Description:
Super Saver Showdown is a competition reality series with DIY expert Kristan Cunningham as host. Featuring obsessed bargain hunters competing to see whose skills are the best, while helping families throw events on a budget.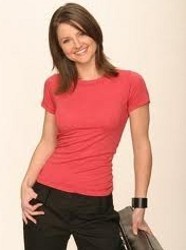 Super Saver Showdown

Full Episode Guide
Season 1
(6 clips available)
Episode 10 - Ah Rah Regatta!: Derrick vs. Lori

Two shoppers plan for a pep-rally party and a sailing party on a limited budget.

Episode 9 - Battle of the Beauty Queens: Christin...

Two shoppers scout for bargains while planning a 30th-anniversary celebration and a pageant-theme party.

Episode 8 - Breakdowns and Balloons: Reba vs. Cin...

A 1950's backyard party and a South Pacific luau on a budget.

Episode 7 - Birthday Bashes on a Dime: Stacy vs. ...

Shoppers plan 'Around the World' and 'World' birthday parties on a budget.

Episode 6 - Backyard Steals & Deals: Julie vs. Je...

Episode 5 - More Bang For Your Buck: Lily vs. Kim

Episode 4 - Classic Cars and Lucky Charms:Jana vs...

Episode 3 - Markdowns And Meltdowns: Allison vs. ...

Episode 2 - Rain or Shine, It's Party Time: Krist...

Episode 1 - We Gotta Deal: Randy vs. Roselind
If You Like Super Saver Showdown, Then Try...