Watch Super Saver Showdown
Are you ready to find out if couponing is insane, or are the women who live this lifestyle the crazy ones? This reality show is hosted by DIY experts will assist in making the decision. Two women help two families race to creating a fantastic party or event on a $200 budget. In the end, the tight budget and DIY crafts can lead them to a five figure victory, and other bonuses.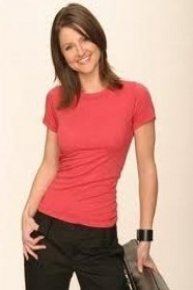 Super Saver Showdown

Full Episode Guide
Season
1
3 clips available
Episode

10

-

Ah Rah Regatta!: Derrick vs. Lori

Two shoppers plan for a pep-rally party and a sailing party on a limited budget.

Episode

9

-

Battle of the Beauty Queens: Christin...

Two shoppers scout for bargains while planning a 30th-anniversary celebration and a pageant-theme party.

Episode

8

-

Breakdowns and Balloons: Reba vs. Cin...

A 1950's backyard party and a South Pacific luau on a budget.

Episode

7

-

Birthday Bashes on a Dime: Stacy vs. ...

Shoppers plan 'Around the World' and 'World' birthday parties on a budget.

Episode

6

-

Backyard Steals & Deals: Julie vs. Je...

Episode

5

-

More Bang For Your Buck: Lily vs. Kim

Episode

4

-

Classic Cars and Lucky Charms:Jana vs...

Episode

3

-

Markdowns And Meltdowns: Allison vs. ...

Episode

2

-

Rain or Shine, It's Party Time: Krist...

Episode

1

-

We Gotta Deal: Randy vs. Roselind
If You Like Super Saver Showdown, Then Try...