Watch TMZ on TV Online - Full Episodes
Series Length:
1 Seasons,

75

Episodes
Schedule:
Monday, Tuesday, Wednesday, Thursday, Friday 6:30 PM et/pt on Syndicated
Description:
People love to hear the latest gossip. Whether they admit it or not they want the latest rumors surrounding their favorite celebrities. The show TMZ on TV works hard to stay up to date on all the latest rumors about the rich and famous. This show reports the latest in gossip and celebrity entertainment news.
TMZ on TV is broadcasted during the week and the show lasts for a half hour. There is also a weekend edition that is one hour long. The show features many different stories that are being reported about all the Hollywood big shots. This show will also cover news including who is dating who, which couple is getting divorced, and who is having a child. Of course there are also stories reported about celebrities behaving badly or those that are involved in some type of scandal. This show will also go behind the scenes at movie premiers and other red carpet events.
TMZ does not have a certain anchor reporting the news. This show has several different reporters sharing the information they found. Many of the staff members give information about the stories themselves. Some stories are even told by the announcer of the show. The reporters often deliver the stories in a humorous manner. At times they even make jokes or add commentary to a story. If the story has a serious tone such as someone dying the reports will show respect when reporting serious news. The reports will ask celebrities just about anything, nothing is off limit or inappropraite. This does not always mean they get an answer.
Over the years, TMZ has worked hard to be one of the first television shows to report celebrity news. Some of their cast members have included Carlos Carmona, and Katie Daryl who have worked in several parts of the entertainment industry. TMZ tries to first ones to get a big story and exclusive interviews with those that are hot in Hollywood.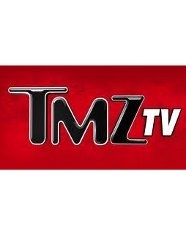 TMZ on TV News
View More News