Watch Who Do You Think You Are?
Who Do You Think You Are? is a documentary series that is based upon tracking the genealogy of high profile celebrities that airs on the U.S. NBC network station and affiliates. The American show was adapted from the British version that aired on the UK BBC network. The premise of the show each week features a celebrity who embarks upon a journey to various cities and countries, in an effort to trace their family tree.
Lisa Kudrow was the first featured celebrity and an executive producer on the series, as a partnership between Shed Media, Ancestry.com and NBC Entertainment. In each episode, family secrets are revealed and information is discovered about their families which sometimes answers and often shocks the celebrities.
The show's genealogy techniques center around finding historical facts rooted in
surname information. Featured celebrities for Season One included: actor, Matthew Broderick; writer and director, Spike Lee; actress and producer, Sarah Jessica Parker; Oscar winning actress, Susan Sarandon; model and actress, Brooke Shields; and retired American NFL football player, Emmitt Smith.
Season 2 of Who Do You Think You Are? aired in 2011 with eight episodes. The first show featured model, actress and singer, Vanessa Williams, followed by singer, Tim McGraw; comedian and show host, Rosie O'Donnell; actress, Kim Cattrall; singer and songwriter, Lionel Richie; actor and producer, Steve Buscemi; actress Gwyneth Paltrow; and actress, writer and activist, Ashley Judd. Of note is that Ms. Cattrall's episode was an edited version of the original broadcast which aired on the original British series.
When the show was renewed for Season Three, the air dates were scheduled to take place during the television season for 2011-2012. The season will feature the following 12 celebrities: Oscar winning actress, Marisa Tomei; actor and writer, Rob Lowe; chef and show host, Paula Deen; actress, comic book author, singer and screenwriter, Rashida Jones; retired American NFL football halfback, Jerome Bettis; country singer and actress, Reba McEntire; Emmy winning actress, Helen Hunt; Emmy winning actress, Edie Falco; actress and producer, Rita Wilson; comedian, actor and writer, Jason Sudeikis; actor, producer and political activist, Martin Sheen; and actor, Blair Underwood.
Who Do You Think You Are? also inspired similar international series in Canada, Australia, Ireland, South Africa, Israel, Sweden, Norway, Denmark, The Netherlands and Russia. The series ran for three seasons beginning on March 5, 2010 for a total of twenty seven episodes, before NBC canceled the show in 2012.
Watch Full Episodes of Who Do You Think You Are?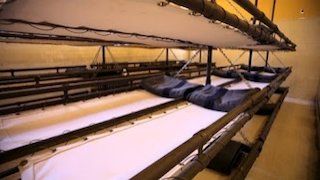 Season 8 Episode 6
Lea Michele (42:42)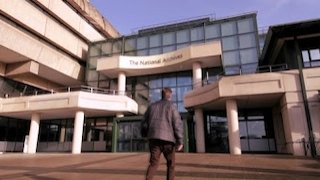 Season 8 Episode 5
Chris Noth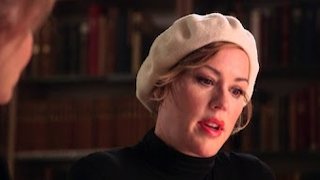 Season 8 Episode 4
Molly Ringwald
Season 8 Episode 3
Katey Sagal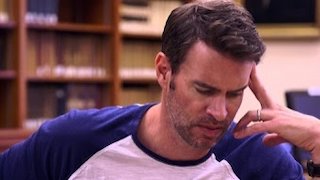 Season 8 Episode 2
Scott Foley
Season 8 Episode 1
Aisha Tyler

Watch Episodes
News
Clips & Extras
Who Do You Think You Are?

Full Episode Guide
Season
8
6 full episodes, 1 clip available
Lea Michele searches into her Jewish roots and discovers a heartbreaking tale about her great-grandmother in addition to a family brought back together after being separated for many years.

Episode

4

-

Molly Ringwald

Molly Ringwald examines a family tale that she has Swedish royalty in her blood, which reveals horrible tragedies that came upon some of her female ancestors and brings to light a fateful action by a courageous immigrant.

Katey Sagal is shocked to find out about her Amish ancestry.

Scott Foley discovers a connection to the Salem witch trials in 17th-century Massachusetts, and finds out about an ancestor who risked his fate for a Founding Father.

In the Season 8 premiere, Aisha Tyler finds out about a brave ancestor and the tale of a politician who tried to hide an illegitimate child.
Tom Bergeron digs deep into his mysterious family's past.

Episode

5

-

Bryan Cranston

Bryan Cranston's happy childhood was shattered by his father's abandonment. Seeking answers, Bryan explores his paternal roots, finds a troubling pattern of desertion, a man of honor and an aunt he never even knew existed.

Episode

4

-

Into the Archives

This special episode explores the archives and features highlights throughout the seasons including triumphs and tragedies, delightful discoveries and sobering moments. Plus, outtakes and never-before-seen footage from the "Who Do" vault.

Episode

3

-

Alfre Woodard

Alfre Woodard investigates the paternal side of her family and explores the origins of her surname.

JK Rowling is on a quest to uncover her maternal French roots.

Episode

1

-

Ginnifer Goodwin

Ginnifer Goodwin delves into her family's past this week.
If You Like Who Do You Think You Are?, Then Try...
Most Popular Who Do You Think You Are? Episodes
Season 8 Episode 5

Chris Noth

5/01/2016
Who Do You Think You Are? News
50 Cent Retraces His Civil War Roots in VH1 Rock Doc 'The Origin of Me'
Vh1 aims to put NBC's "Who Do You Think You Are?" to shame with their continuing series of Vh1 Rock Docs. How? By focusing on 50 Cent's ancestry, of course. "The Origin of Me" will debut on Vh1 on May 23rd and will follow the famous rapper as he uncovers his past. There's no time for the kind of fluff we see in some of these other celebrity genealogy docs: Fiddy, it turns out, has ancestors who were faced with the "Redshirts," the band that eventually led to the KKK.
Who Do You Think You Are? Video Clips & Extras
Scott Foley
Preview (00:39)