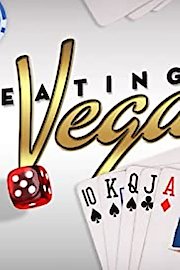 Watch Cheating Vegas
Cheating Vegas is a thrilling television show that aired on Destination America in 2012. This show revolves around a team of professional cheaters who work hand-in-hand with the law enforcement authorities to expose illegal gambling operations in Las Vegas. The three main characters in the show are Roy Samuelson, Nick Greene, and Abigail Rich, who form the core team that pursues counterfeiters, card-counters and other would-be cheats in Las Vegas.
The show starts with an introduction to Roy Samuelson, who is the lead investigator for the Nevada Gaming Control Board. His job is to enforce the laws surrounding gambling in Nevada by tracking down any illegal activity. To do this, Samuelson uses a variety of high-tech surveillance equipment, including hidden cameras and microphones, to catch cheaters in the act. Through his efforts, Samuelson hopes to make Las Vegas a safer place for tourists and locals alike, while also protecting the integrity of the gaming industry.
Nick Greene, on the other hand, is a professional cheater who contacts Samuelson and offers his services in catching other would-be cheaters. Greene has become an expert in the art of cheating, learning how to beat the odds and win big at the gaming tables. However, he now uses his skills to help others understand how these scammers and cheaters make a killing, and eventually get caught. Greene works closely with Samuelson, often going undercover to gain access to illegal gambling operations and expose them for what they are.
Abigail Rich rounds out the trio of main characters in Cheating Vegas. She is an expert in casino security, and works with Samuelson and Greene to develop strategies that can help ferret out cheaters from the gaming floor. Rich often studies security footage from casinos and identifies patterns of behavior that indicate cheating. Armed with this information, she and the rest of the team use their expertise to foil would-be cheaters who think they can outsmart the system.
Throughout the show, the team uncovers a variety of cheating schemes ranging from card-counting to electronic devices. They expose crooked dealers who manipulate the odds at the craps tables and counterfeit chips being used at the roulette wheels. In one episode, they even go undercover to expose an illegal gambling operation that was taking place inside a residential apartment.
Cheating Vegas is a high-energy show that is not only entertaining but also provides a behind-the-scenes look into the workings of Las Vegas' multi-billion dollar gambling industry. The show highlights the importance of security in casinos, and how advanced technology is being used to catch cheaters red-handed.
In addition to exploring the various cheating methods used by players, Cheating Vegas also delves into the psychological aspect of gambling. The show examines the addictive nature of gambling and how it can cause people to make irrational decisions that can lead to financial ruin. It also looks at the impact that gambling has on the community and how regulation is necessary to keep people safe.
Overall, Cheating Vegas is an engaging and informative show that provides viewers with a new perspective on the gambling industry of Las Vegas. It is a must-watch for anyone interested in the high-stakes world of gambling and the measures taken to ensure its integrity. Its engaging storyline, strong characters, and thrilling action all make for a series that is both entertaining and educational.
Cheating Vegas is a series that is currently running and has 1 seasons (3 episodes). The series first aired on August 19, 2012.