Cheyenne
Cheyenne is an western themed TV show that was also the first 60 minute drama series with multiple seasons. Clint Walker was the star of the program, playing the cowboy Cheyenne Bodie in a post Civil War era. In the series premiere, the viewers learn that the Indians who raised Cheyenne also murdered his parents. Despite learning this, Bodie still maintains a good relationship with the Indians. Clint Walker later took a hiatus from the show, prompting the creators of the show to replace Bodie with a similar character named Bronco Layne. After Walker's return to the series, Bronco was occasionally still used on the show as Bodie's partner.
Throughout the show's run, Bodie drifts between multiple jobs. Some of these jobs include being a sheriff, helping children, transporting prisoners, and herding cattle. While performing these roles, Bodie encounters a slew of villains that are out to get him. Bodie gets into a number of conflicts and gunfights in his quests to help civilians.
1 Season,

8

Episodes

May 31, 2006

/

10

Cast:

Clint Walker

,

Clyde Howdy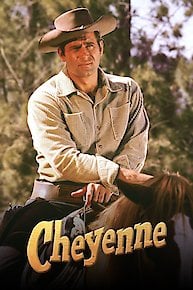 Cheyenne Full Episode Guide
Episode

8

-

The End Is The Beginning

Leading up to her album release Cheyenne performs on TRL in San Diego, spends an emotional day with her family and sings with Sheryl Crow in Atlanta.

Cheyenne makes a video for "Hanging On," and her crush, Jason, flies out to play her love interest in the clip. Meanwhile, endorsement deals are piling up, and Cheyenne's knee-deep in free stuff, including a car.

Episode

6

-

Almost Famous

Cheyenne goes on a monthlong tour of radio stations and high schools with her band. Along the way, she appears on "TRL" in NYC and visits Jason in Dallas.

Episode

5

-

Almost Vacation

Cheyenne hits the road to perform in Las Vegas and Breckenridge, Colo.

Episode

4

-

Wish You Were Here

Cheyenne records a duet with Josh Hoge and meets Nikki Flores, who shows her around Los Angeles.

Episode

3

-

You'll Never Guess Where I'm Texting ...

Cheyenne's parents read her the riot act about dating and boys during the drive to Los Angeles. Along the way, Cheyenne gives an impromptu performance at a county bar in Arizona.

Episode

2

-

Manifest Destiny

Cheyenne breaks up with her boyfriend after a successful show at the Roxy signals to the family that it's time to make the move to Los Angeles.

Episode

1

-

Meet Cheyenne

Cheyenne and her family move from Texas to LA in this episode. First she has a party for everyone she ever knew. They also go to meet with record lable executives in New York City who have a doctor examine her vocal cords. Finally, she prepares for a concert at the Roxy in LA, with the episode ending as she walks on stage.
If You Like Cheyenne, Then Try...