Crazy For Love
Nothing worthwhile is ever easy, and that is especially true for love. While romantic relationships always involve some degree of difficulty, this increases when the two partners come from different religions, ethnic backgrounds or cultures. The documentary series Crazy for Love examines these challenges by putting one impending couple per episode under the microscope in the days leading up to their nuptials.
Planning a wedding is a stressful endeavor in its own right but the added pressure of blending different cultures and traditions into the ceremony add to the tension. Throw in family members from both sides of the aisle that may not be receptive to changes in their own customs, and drama is sure to erupt. Each episode of Crazy for Love focuses on one Canadian couple while they prepare for their wedding. Each couple has members from different races, religions or cultures and there are numerous obstacles to overcome as the wedding day approaches.
What happens when a church threatens to ex-communicate a woman if she marries her partner? How will a man react when his family sends him back to his home country to find himself a new fiance? How does a couple handle children from previous relationships who aren't accustomed to the rules and beliefs of the other partner? Each of these issues and many more are examined as they occur while the series discovers if love really can conquer all.
Marriage is difficult, but planning to get married is sometimes even harder with so many other variables added into the situation. However, each of these couples love each other and are committed to making their relationships, weddings and marriages work. Whether that means planning two separate wedding ceremonies on the same day for each family, learning new languages to better communicate or revealing secrets to family members before the big day, each couple navigates their individual challenges. Every episode starts with the question of whether the couple will make it down the aisle and anything can happen from there.
1 Season,

17

Episodes

November 30, 9998

/

10

Cast:

Kelli Giddish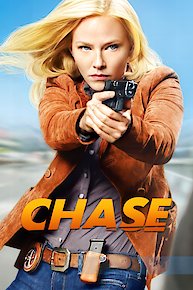 Crazy For Love Full Episode Guide
Live from Aberdeen, Carol Smillie, Simon Biagi and Cupid himself, present a romantic Va...