Glass Mask
The television series entitled Glass Mask is about the adventures of a lady known as Maya Kittajima, her passion for the performing arts and her rival Ayumi. Maya is a talented actress who loves the performing arts with so much passion. She lost her father at a young age and since then she lives with her mother Haru who hates her. Maya is always in close competition with her opponent Ayumi Himekawa. Both Ayumi and Maya are University students at the time. They are both studying a degree which will enable them to have the main role in the famous play called the Crimson Goddess. Maya is not an intelligent student when it concerns school nor is she is a very pretty girl to have major roles. But her passion for acting always makes her do anything just to earn roles of her choice. She tells her friends that her mother always told her she is not good at anything, so she tries to prove her wrong through acting. Meanwhile, Ayumi is from a very wealthy family. She is beautiful, intelligent and a very talented actress.
Despite the fact that these two girls are from different backgrounds and have different capabilities, they are always competing for similar roles. They usually meet at auditions and end up as the two main contestants in every major competition where they meet. Maya's role model and mentor discovered her when she auditioned for role in the famous play, The Crimson Goddess. He sees great potential in Maya and encourages her to keep working hard to build a career in acting.
Masumi Hayami is a very cunning and crafty young man. He is always very unkind towards Maya and does not treat her with respect. Sometimes he pretends to encourage her, whereas he just tries to please Maya's mentor. After some time, Masumi starts developing feelings for Maya and later falls in love with her. he starts encouraging her and the two start dating.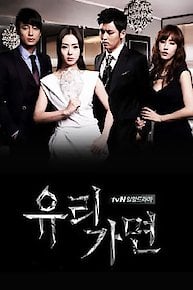 Glass Mask Full Episode Guide
Episode

51

-

The Scarlet Angel

The Scarlet Angel finally reveals herself!

Episode

50

-

A Goddess' Mask

While crossing an eerie bridge deep in the forest, the bridge suddenly breaks and Maya falls through

Episode

49

-

A Soul's Other Half

On her deathbed, Ichiren Ozaki recalls her life

Episode

48

-

A Night of Dreams

Masumi reads the story of The Scarlet Angel to Maya.

Episode

47

-

Flames of Love

Maya embarks on a small journey to find her old sensei

Episode

46

-

To the Valley of Plum Trees

Masumi Hayami runs into Maya on the bullen train station and encourages her to continue pursuing her dream.

Episode

45

-

The Stars of the City

Thirty years have passed since Chigusa Tsukikage, Maya's mentor, was in the public eye.

Episode

44

-

Infinite Theater

It's opening night for "The Forgotten Wilderness" and already a huge line has formed!

Episode

43

-

"The Forgotten Wilderness"

"The Forgotten Wilderness" begins rehearsal.

Episode

42

-

Betting on the Arts Festival

Getting into her role, Maya travels in to the mountainous wilderness to further understand her character.

Episode

41

-

A Primitive Heart

An open casting call for "The Forgotten Wilderness" brings in some very inexperienced yet eager actors and actresses.

Episode

40

-

Jane the Wolf-Girl

Maya's newest play is "The Forgotten Wilderness," in which she plays a girl raised by wolves.

Episode

39

-

Violet Shadow

"The Two Princesses" approaches its final show.

Episode

38

-

"The Two Princesses" (Part 2)

The play continues as Maya's role of Aldis is challenged.

Episode

37

-

"The Two Princesses" (Part 1)

Maya takes the role as Princess Aldis in the play "The Two Princesses"

Episode

36

-

Winter Constellations

Maya meets an actress who once played Aldis in a play.

Episode

35

-

Aldis and Oligeld

Maya reads a story about two princesses, Aldis and Orgeld.

Episode

34

-

Maya's Challenge

A fundraiser performance by the Tsukikage Acting Troupe and the Ikkakujuu Troupe of "A Midsummer Night's Dream" was an instant hit! But Maya was cut from the show... what does Masumi Hayami have in store for her?

Episode

33

-

The Miracle of the Open-Air Theater

Masumi Hayami lectures a small outdoor theater troupe about their play.

Episode

32

-

"A Midsummer Night's Dream"

Ayumi Himekawa wins an award for her acting ability.

Episode

31

-

Solo Performance

Maya performs a solo show to her audience.

Episode

30

-

A Million Rainbows

Ayumi finds Maya choking on the fake balls of mud from the play.

Episode

29

-

"Carmilla's Portrait"

Masumi Hayami continues to criticize Maya on her acting abilities.

Episode

28

-

Failure as an Actress

Maya believes that Hayami Masumi killed her mother, meanwhile Miss Mizuki is worried about Maya's sudden disappearance.

Episode

27

-

Unseen Pitfall

Maya's personal assistant, Norie Otobe, is bullied by Miss Mizuki.

Episode

26

-

The Shadow Who Hunts Maya

Maya's manager reprimands her for falling in love with Satomi. Maya sneaks off on a date with Satonmi after announcing to the press they are in love. Someone is out to sabotage Maya as so far they have spiked her food, removed bolts from set props and made a bucket of water fall on her. Maya is flooded with thoughts of her Mother as she starts shooting her first movie. Masumi offers Miss Yamazaki a chance to shoot some commericals that will garner world wide viewing so she decides to let go of her anger towards Daito Theater.

Episode

25

-

Heavenly Brilliance

Masumi's people have found Maya's Mother but Masumi decides to keep that information to himself. Maya starts to realize how jealous people are of her success.

Episode

25

-

"Ten no Kagayaki (Heavenly Brilliance...

After Maya's & Ayumi's press conference for Daito Theater she is really doubting herself but Satomi makes her feel better. Everyone realizes that Maya has fallen in love with Satomi. The Daito Theater has launched a campaign to spread the word about Maya. Masumi's people have found Maya's Mother but Masumi decides to keep that information to himself. Maya starts to realize how jealous people are of her success.

Episode

24

-

The Beautiful Maze

Maya is starting to attract all kinds of autograph seekers and scouts. Masumi warns her that she is now going to have lots of agents seek her out for roles and she needs to be careful. Maya and Ayumi have both been nominated as Best Supporting Actress for their portrayal of Helen. After Maya gives her acceptance speech for winning Best Supporting Actress Ms. Tsukikage comes on stage and offers both Maya and Ayumi the chance to play the lead role in "The Scarlet Angel". Ms. Tsukikage also makes arrangements for the Daito Theatre to start housing and schooling Maya.

Episode

23

-

Show Down! The Two Helens

Ayumi and Maya both perform their versions of Helen for the Theater Festival; Ayumi is first to perform. When Maya and Utako started their version of Helen Utako was stunned at first working with Maya's presence on the stage. Utako then transforms her acting abilities to be as intense as Maya's. After the play, Utako tells May how glad she was that she got two act with her.

Episode

22

-

"The Miracle Worker", the Final Audit...

When the girls arrive for the final auditions they judges put them in a room to ask them to "entertain" themselves as Helen would. For the second round they all have to eat as Helen. The third round they have to act how Helen would when she is looking for her Mother after just waking up from a nap. For the final round they sound an alarm and all but Ayumi and Maya react. The judges then pick both Maya and Ayumi to be Helen and they will alternate who plays Helen during the run.

Episode

21

-

Etude of Flames

Maya in under lots of pressure to win the role of Helen Keller or she will be expelled from Tsukikage's troupe. Tsukikage tries to help her audition for the role but becomes too sick again. All the girls auditioning for the role spend the summer rehearsing for this audition. Ayumi lives among the deaf and blind children and tries to imitate them. Maya goes off to a summer house, blindfolds herself and wears earplugs in order to try and live like a deaf and blind person.

Episode

20

-

The Switched Script

Episode

19

-

The Fallen Mask

Episode

18

-

Role of a Doll

Tsukikage pulls the troupe together to perform the play "The Stone's Smile." Maya is cast in the role of the doll. Tsukikage rents out an old, abandoned café for their acting troupe. On the 10th night of the plays run, they are a complete sell out. Masumi offers to pay all of Maya's expenses if she will join the Daito Theater. Maya's anonymous fan also offers to pay for Maya to attend school and acting. Maya's Mother has to leave her job due to her deteriorating health.

Episode

17

-

Wuthering Heights

Wuthering Heights starts and the audience is impressed with the intensity of Maya and Ryou, who play the younger versions of Catherine and Heathcliff.

Episode

17

-

"Wuthering Heights"

Episode

16

-

Theater Crasher

Episode

14

-

The Fated Rivals

Maya films her bit part in the movie and see a close up. Ayumi vows to take any role possible so that she can get enough "life experiences" that will enable her to achieve reaching the ultimate role. The schools' acting troupe is putting on a new production. When the lead actress has to be rushed to the emergency room, Maya volunteers to tackle the role. Masumi offers to let Maya joing the Ondine Troupe. The girls learn of Aoyogi's plan to destroy their troupe.

Episode

13

-

Tomorrow's Grass

The girls ask Tsukikage if she will still teach them acting now that the troupe has been disbanded. They all take jobs so that they can pay her. Maya's secret admirer gives her a ticket to see "King Lear". Sakurakouji tries to persuade Maya to join is acting troupe. Maya takes a bit part in an upcoming movie.

Episode

12

-

Alone on the Stage

Episode

11

-

Spring Storm

Tsukikage Acting Troupe is again favored to win in the National Acting Competition. Maya gets the lead again and they are performing "Gina & the Five Blue Jars". The night before their competition someone destroys all of their props and costumes. One of the rival troupes volunteers to help with repairing the set props.

Episode

10

-

Two Midoris of Takekurabe

The Tsukikage Acting Troupe and the Ondine Troupe will go head to head in today's competition. The girls go outside to rehearse since it has the same dimensions as the stage they will perform on.

Episode

10

-

Two Midoris of "Takekurabe"

Episode

9

-

The New Midori

Tsukikage Acting Troupe finds out the Ondine Troupe is also performing Takekurabe and that Ayumi will be Midori. The troupe starts rehearsals and Tsukikage really pushes Maya even so far as to locke her in a shed out back until she finds herself. This causes Maya to create her role and to make her own Midori. Each troupe is give a day to practice on the stage where the compeititon will be; but when Tsukikage shows up she finds out that their day was moved up and they missed it. She learns that Onodera was behind this mix up.

Episode

8

-

Walking In the Wind

Episode

7

-

The Violet Rose

Auditions for the role of Beth are held and Maya wins the role again. Sakurakouji takes Maya to his home to teach her the piano. Ayumi, Sakurakouji, and all the major critics show up to review the Tsukikage Acting Troupe's first play "Little Women." May receives a bouquet of purple roses from her first fan.

Sakurakouji sends Maya two tickets so that they can attend Ayumi's new play together. Tsukikage hold told the class their new play will be "Little Women" and Maya has been cast as the third sister, Beth. Maya now has to live as Beth for a week in order to better understand her role. Masumi meets with Tsukikage to ask her to end her business relationship with Aoyogi and join his Father's troupe.

Episode

5

-

The Restrictive Lines

Maya takes a job working in the park so that she doesn't have to borrow too much money from Tsukikage. She runs into Sakurakouji who offers to take her to Ayumi's new play; but they are thrown out before the play starts. Tsukikage gives the girls a new acting assigment which is to do a play only using four words. That night Ayumi shows up at Tsukikage's class and participates in the lesson by acting as Tsukikage's "assistant".

Episode

4

-

The Stairway of Flame

Maya asks Tsukikage if she can work her way through acting school. Tsukikage agrees to give her a scholarship to the Tsukikage Acting Troupe.

Episode

3

-

The Escaped Bird

Kazehaya asks Sawako to meet him after school to discuss her study habits and for help with his homework. The other students learn she is a great teacher and she starts helping out her other classmates.

Episode

1

-

The Girl who has a Thousand Masks

Life so far for Kitajima Maya has been rough. One day she gets a small part in a school play and now her life has suddenly turned around.