Grand Hustle
From the streets to the boardroom, T.I. wrote the book on hustling and now he's looking for the nation's next big hustler to see who will come out on top. Set in the streets of Atlanta, these contestants use the city to prove they have what it takes to out-hustle the rest! In the end, T.I. will choose one person to be named King or Queen of the Hustle - landing a six-figure job working at one of T.I.'s companies.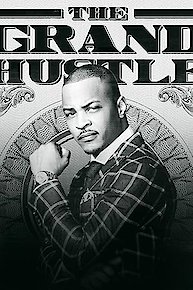 Grand Hustle Full Episode Guide
The seven remaining hustlers join together for a charity casino night to raise money for T.I.'s Harris Community Works Foundation. One hustler goes all in to make their mark, but ends up rolling snake eyes and is sent home.

Episode

7

-

Lights, Camera, Hustle

The eight remaining hustlers are tasked to create a music video for two Grand Hustle artists. The stakes are high and some hustlers begin to fold under pressure, while one unexpected hero rises.

Episode

6

-

The Hustle Never Stops

T.I. tricks the nine hustlers with a much-needed break, but a true hustler knows there are no days off. When a pool party celebration escalates, T.I. is astounded and sends a hustler on a permanent vacation.

Episode

5

-

If the Shoe Fits

A shocking 911 call sidelines a hustler while the remaining 10 are tasked to raise awareness for the Us or Else initiative. Renowned rapper David Banner inspires the teams to put arguing aside and make a difference.

Episode

3

-

Failure to Launch

The 13 remaining hustlers are put to the test when T.I. has the two teams throw separate launch parties for his Grand Hustle artists. But when utter failure occurs, two hustlers pay the highest price.

The remaining 14 hustlers are splitinto two teams and sell merchandise in competing popups.