PowerBlock
Powerblock is a television show that airs on the weekend on Spike TV. The show is one of the numerous how to auto shows that you can watch. This show is hosted by Courtney Hansen. In the past the show was hosted by a number of people including Danica Patrick and Michelle Spaziano. The content of this show made it have a TV-G rating and was therefore the first G rated show on this station. Viewers of this show will get to watch content that pertains to numerous types of vehicle shows including MuscleCar, Trucks, Xtreme 4x4 and Reality Racing. With these shows viewers will get to see how these cars are driven and operated in a given setting.
When watching Powerblock viewers will be introduced by a host and they will explain to the viewer what will be on the show. Once this is done, then the viewer will then watch a program such as Muscle Car. In these shows the viewer will be told what a muscle car is and then be shown how it is driven. After this part if over viewers will then get to see the car and vehicle being driven. As a result viewers will get a complete insight on how this car operates and functions. This will likely appeal to viewers who enjoy these kinds of shows and one's that cover vehicles.
The show known as Powerblock is likely to be most appealing to those who are really into cars and trucks. Since this show is about numerous types of vehicles, viewers will be exposed to a number of different vehicles that they can learn more about or just review them if they are already aware of them. This is a show that is not only enjoyable but also educational as you will get to learn more about many different kinds of vehicles. Some of the most appealing and highest quality vehicles are discussed on this show and therefore you can get first hand knowledge of these many vehicles when watching this show. Anyone who is looking to watch a quality show about vehicles will not be disappointed when watching Powerblock. Watching this show will give viewers the opportunity to expand their knowledge of vehicles and learn more about them and how they operate.
Saturdays & Sundays at 11:00 am on Spike TV

1 Season,

42

Episodes

January 3, 2009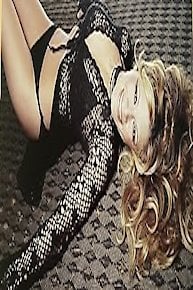 PowerBlock Full Episode Guide
Episode

99

-

MIG Welding 101 Different Machines, S...

MIG welding basics, machines, gasses, setups, and welding techniques all explained.

Episode

98

-

ClasSix: Part 4: 1950's Custom Body M...

We're doing retro styled body mods including "Frenching" our headlights and "Tunneling" our taillights.

Episode

97

-

'69 International Scout Part VII - Wi...

How to rewire your trail truck for simple circuits, ignition, relays, breakers, lights with examples shown as we wire up our IH Scout.

Episode

96

-

2010 Blown Camaro

Horsepower supercharges the hot new Chevy Camaro

Episode

95

-

More Mopar Madness

Episode

94

-

Good Guys Nashville Nationals

We're checking out the cool show trucks, running the autocross and finding the bargains in the swap meet area at this yearly show in Nashville.

Episode

93

-

Altered E-Go Exhaust

Altered E-Go gets custom-fabbed headers and mufflers.

Episode

92

-

Fastback Finale

Horsepower finishes up its '68 track car project.

Episode

91

-

Budget Buggy part IV - Custom Paint w...

Part Budget Buggy returns for custom paint from spray cans. Plus part 1 of America's Top Trails: Kentucky and New Mexico.

Episode

90

-

'69 International Scout Part VI - Spr...

The International Scout returns for an aftermarket brake kit, new springs to lower center of gravity, and a fuel system.

Episode

28

-

Rolling Thunder Part 8

Rolling Thunder gets it new drivetrain installed.

Episode

27

-

Trucks! Shop Tour

It's a tour of the Trucks! shop.

Episode

26

-

Rolling Thunder Part 7

Rolling Thunder gets a supercharged Cobra engine.

Episode

25

-

Trucks! All Star Auto Body Thrash

Seven custom builders get Super Dually ready to paint in just one show.

Episode

24

-

Diesel Buggy Part 3

The Duramax is slipped into our Curvy buggy with details on engine mounts, seats, fuel cell and more!

Episode

23

-

Duplicolor Mustang

Take your ride from eye-sore to eye-catcher on one easy weekend.

Episode

22

-

Wyo Tech Warrior Paint

MuscleCar and Wyo Tech paint a third-gen Camaro. Visit Magnaflow headquarters.

Episode

21

-

Altered E-Go Lexan Windows

MuscleCar's A/FX drag car, Altered E-Go, gets more custom touches with a new fender profile and front bumper. Rick shows how the Lexan slider windows...

Episode

20

-

The Fantastic 4-Speed

It's everything you want to know about the good ol' 4-speed! From Borg-Warner to Muncie, we'll go over the most common models, how to choose one, and...

Episode

19

-

Budget TJ Jeep Part III

Daily driver weekend wheeler gets beefier with t-case rebuild, pre-cut cage kit and more!

Episode

18

-

Blue Collar Buick Tail Lights

Learn how to make your own tail lights, and polish scratches out of glass.

Episode

17

-

Chevy Hybrid Smallblock Build

Horsepower builds and old-world, new-world high performance smallblock.

Episode

16

-

Cancun, Mexico

We're checking out the Matco Tools Expo in Cancun Mexico.

Episode

15

-

Under Hood Details

We're making room for our 4.6 Liter V-8 in Project Rolling Thunder.

Episode

14

-

Work Truck Renewal

We'll show you a budget approach to freshening up your work truck.

Episode

13

-

Engine Fitment

We're building engine mounts for our V-8 swap in Project Rolling Thunder.

Episode

12

-

Machine Shop and Shift Kit

MuscleCar visits a machine shop. Tommy assembles the 455, and Rick shows how to install a shift kit.

Episode

11

-

Red Sled Steering, Clutch and Air Rid...

Rick and Tommy finish Red Sled's steering, clutch and Air Ride systems. Learn how to rebuild a starter.

Episode

10

-

Red Sled Console, Paint and Emblems

Red Sled gets a console, paint, and airbrushed emblems.

Episode

9

-

Diesel Buggy Part 1 Step by Step Desi...

Build a buggy from scratch in part one of our super cool diesel buggy project. Plus how to use a roll bender.

Episode

8

-

Loctite "Nominate a Hero" UTV Giveawa...

How to upgrade a Yamaha Rhino side-by-side with 13" long travel suspension, performance exhaust and other goodies.

Episode

7

-

Budget TJ Jeep Part II

How to modify Dana 60 axles to fit a Jeep TJ for custom width and heavy duty axle components.

We kick off Project Rolling Thunder to wedge a 4.6 liter V-8 into a Ranger based truck.

Episode

5

-

Military 6x6 Bobbed Deuce Part II

Our Military deuce gets airbags and 4 link suspension, plus we'll build a custom bed where the fire junk used to be.

Episode

4

-

Twin Turbo Dodge Challenger

Turbo-charging a new Dodge Challenger.

Episode

3

-

Trans Am Convertible Top & Altered E-...

Altered E-Go gets a custom transmission tunnel and the Tribute Trans Am gets a convertible top.

Episode

2

-

3 for 1 - Tribute Trans Am, Project R...

It's three-for-one in this episode of Musclecar... The Tribute Trans Am, Red Sled and Altered E-Go.

Episode

1

-

S10 Truggy Part IV, All-Stock Rock Cr...

Xtreme's S10 Truggy gets custom suspension, drivetrain, rock lights, light bar, floods and more.

Episode

100

-

Plan Your Next Project!

Learn how to choose and plan your next restoration project.

Episode

101

-

ClasSix: Part 5: Faux-Tina

We're painting our '49 Chevy with brushes and a roller to create a look that takes mother nature 50 years to create.

Episode

102

-

Deep Breathing Monte Carlo

Muscle Car intake and RC drag racing.

Episode

103

-

Project Blue Collar Buick Debut

MuscleCar unveils the plans for Project Blue Collar Buick, a '73 Century with a restoration budget of under $10K.