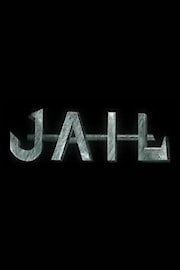 Watch Jail
TV-PG
2007
6 Seasons
Jail is a reality television program that first aired on Spike TV in 2007. The show is a documentary-style series that follows inmates at various corrections facilities throughout the United States, providing an inside look at the daily lives of the incarcerated. Each episode of Jail is shot in a fly-on-the-wall style, using a combination of stationary and handheld cameras to capture the day-to-day events of the inmates' lives. The show is filmed in real-time, meaning that there are no staged or scripted scenes. Instead, the audience is given an unfiltered look at what life is like for those living behind the walls of a prison.
Throughout the series, viewers are introduced to a wide range of inmates, ranging from small-time criminals to more serious offenders. The show does not shy away from depicting the harsh realities of life in a correctional facility, showing moments of violence, aggression, and desperation.
At the same time, Jail also seeks to provide a more humanizing view of those who are incarcerated. The show often focuses on the personal stories of individual inmates, exploring their backgrounds, beliefs, and struggles. This approach helps to add depth and complexity to the show's depiction of life in prison, humanizing those who might otherwise be written off as mere criminals.
In addition to following the inmates themselves, Jail also provides a glimpse into the daily routines of the prison staff and guards. The show highlights the challenges that these individuals face as they work to maintain order and ensure the safety of both inmates and staff.
Throughout the series, viewers are given an insight into the complex relationships that exist between inmates and staff. From moments of mutual respect and camaraderie to heated conflicts and confrontations, Jail provides a nuanced look at the dynamics of life in a correctional facility.
One of the key strengths of Jail is its unflinching depiction of the harsh realities of prison life. Violence, drug addiction, and other difficult issues are not sugar-coated or glossed over in the show. Instead, the series provides a gritty, realistic portrayal of what it's truly like to be incarcerated.
At the same time, the series is not without its lighter moments. Moments of humor and camaraderie can often be found in even the toughest of situations, offering a glimpse of hope and humanity in an otherwise bleak environment.
Overall, Jail is a fascinating and thought-provoking look at life in a correctional facility. With its unfiltered portrayal of the realities of prison life, the show provides an important insight into a world that is often hidden from public view. Whether you are a true crime enthusiast or simply curious about the inner workings of the criminal justice system, Jail is a must-watch for anyone interested in the topic.
Jail is a series that is currently running and has 6 seasons (159 episodes). The series first aired on September 4, 2007.