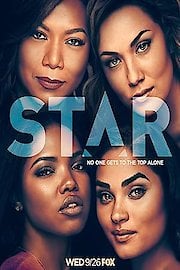 Watch Star
TV-14
2016
3 Seasons
Star is Fox's musical drama series that premiered in 2016 and concluded in 2019. The show primarily revolves around three talented young girls, Star Davis (Jude Demorest), Alexandra Crane (Ryan Destiny), and Simone Davis (Brittany O'Grady), who are passionate about making it big in the music industry. They form a girl group, Star & the Diamonds, and try to find their way to the top amid all the challenges and struggles that come along with the industry.
The show also features several other significant characters, including Carlotta Brown (Queen Latifah), Star's godmother, who helps the girls with their music career while fighting her demons from the past. Other characters include Cotton Brown (Amiyah Scott), Carlotta's transgender daughter with aspirations of her own, Derek Jones (Quincy Brown), Alexandra's love interest, and Jahil Rivera (Benjamin Bratt), the girls' ambitious manager who helps them navigate the music business.
Throughout the series, the characters face several obstacles, including trying to land record deals and battling personal demons such as drug addiction, mental health issues, and family drama. Simultaneously, the show addresses relevant social issues such as police brutality, racism, and gun violence.
The series' soundtrack features original music and covers of popular songs, showcasing the cast's singing and dancing talents. The show's music ranges from pop to R&B and hip-hop, captivating the audience with its diverse sounds.
Despite its critical acclaim and a passionate fanbase, the show was canceled after three seasons due to declining viewership. However, the show's impact on its fans and the music industry remains significant.
In conclusion, Star is a captivating musical drama series that follows the journey of three girls striving to make it big in the music industry. The show delves into several social issues while showcasing the talented cast's singing and dancing abilities. Though the show may have been canceled, it will remain a fan favorite for years to come.
Star is a series that is currently running and has 3 seasons (48 episodes). The series first aired on December 14, 2016.