Watch The Dr. Oz Show
Dr. Mehmet Oz hosts an informative look at health issues on his popular TV series, "The Dr. Oz Show." Each day, Dr. Oz tackles difficult medical topics with humor, compassion and aplomb. His engaging personality adds a warm appeal to every episode, and the audience reacts with enthusiasm even when Dr. Oz goes a bit too far.
Dr. Oz is a highly-esteemed cardiovascular surgeon with a no-nonsense attitude. He brings his vast medical knowledge to the forefront with no inhibitions, and he enjoys making his audience squirm. He constantly brings up deeply embarrassing health questions, and he illustrates his answers with giant, unwieldy props, graphic videos and actual human remains.
The audience for "The Dr. Oz Show" is made up mostly of women and the topics are often female oriented. Current segments have included ovarian cancer, weight loss for women, and fertility issues. The show also delves into cooking segments with recipes that promote healthy alternatives to harmful fats and sugars.
Dr. Oz is into exercise and he seems to think of himself as a fine specimen of a man. He struts and flexes his way through every episode with an arched brow and an eye for the ladies. His youthful vigor and sexual dynamism are meant to be an inspiration to everyone who wants to live a healthier life.
The main reason for the continuing success of "The Dr. Oz Show" is the special connection Dr. Oz shares with his audience. He often picks eager women to assist with various tasks, and then teases them unmercifully with his flirty wit. It is not rare for Dr. Oz to ask his assistants to talk about embarrassing bodily functions or to inspect recently autopsied body parts.
"The Dr. Oz Show" is a valuable tool in the public's medical arsenal. Dr. Oz's unabashed approach to good health is admirable, and he brings difficult subjects into the light of day. Dozens of medical specialists have appeared on the show to offer expert advice and guidance. "The Dr. Oz Show" has undoubtedly saved thousands of lives, and that legacy will continue as long as Mehmet Oz is at the helm.
Mondays, Tuesdays, Wednesdays, Thursdays, Fridays on Syndicated

5 Seasons,

667

Episodes

March 8, 2010

/

10

Cast:

Mehmet Oz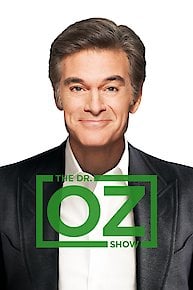 The Dr. Oz Show Full Episode Guide
Season
10
8 clips available
Episode

10

-

Undercover Investigation: Dental Scam...

Dentists who do unnecessary dental work and/or overcharge patients; the show goes under cover to investigate potential scams; how to pick the best dentist and avoid getting unnecessary treatments.

Episode

9

-

Dr. Death: The Neurosurgeon Who Ended...

The subject of podcast "Dr. Death" gets away with killing and paralyzing patients for years before he is finally stopped; one of his former patients, who went for routine surgery and ended up paralyzed, speaks out.

Episode

8

-

The Insider's Guide to the Latest Alz...

How a person's body type could affect the risk of getting Alzheimer's; three foods that can help fix memory; the possibility of a new Alzheimer's prevention pill.

Episode

7

-

True Crime Tuesday: Oz Exclusive: How...

The investigator who solved the 40-year-old case of the Golden State killer tells of using cutting-edge science and at-home DNA tests.
Season
4
32 clips available
Episode

159

-

Are E-Cigarettes Dangerous?

Episode

158

-

Weatherman Sam Championâ' Winter Sur...

America's weatherman Sam Champion has your winter survival guide.

Episode

157

-

Long Island Medium: What Really Happe...

Dr. Oz goes inside psychic Theresa Caputo's mind; cholesterol.

Episode

156

-

Breaking Health News: Is Sunscreen Da...

Sunscreen; talk-show host Wendy Williams.

Episode

155

-

Dr. Oz's Pain Clinic

New solutions for chronic pain; "Hungry Girl'' Lisa Lillien brings five-minute fixes for big food frustrations.

Episode

154

-

Dr. Oz's Favorite Holistic Cures to R...

Dr. Oz counts down some of the best all-natural cures to reverse the damage caused by bad habits like eating too much sugar.

Episode

153

-

Dr. Oz's Swimsuit Cleanse. Drop 5 Pou...

A rapid weight-loss plan; athlete Gabrielle Reece.

Episode

152

-

The New 3-Day Weekend Cleanse

A man loses more than 100 pounds using juice.

Episode

151

-

The Meditation Cleanse to Soothe Your...

A plan to rebalance the body and restore the mind; talk-show host Sherri Shepherd.

Episode

150

-

Dr. Oz's 3-Day Energy Boosting Jumpst...

Rebooting one's energy with a quick, simple food plan.

Episode

149

-

7 Belly Blasters That Work

Seven ways to burn fat and shrink fat cells fast; curbing hunger.

Episode

148

-

Eva Longoria's Health Mission

Actress Eva Longoria; fitness enthusiasts Billy Blanks Jr. and Sharon Catherine Blanks.

Episode

147

-

New Ayurvedic Fat Fighters

Fighting fat fast; all-natural remedies.

Episode

146

-

How Bad Are Your Health Mistakes

Healthy-food mistakes; questions on daily medication, recurring infections, vaccines, and dying of a broken heart; Bob Harper.

Episode

145

-

Super Powered Drink to Fight Heart Di...

The key to longevity may be in Greek coffee; health gadgets.

Episode

144

-

Paleo Diet Craze: Does It Work?

The paleolithic diet; Daphne Oz provides remedies for low energy, cravings and hangovers.

Episode

143

-

Rogue Bacteria: When a Simple Infecti...

Information that could save a child's life; preventing sepsis; going dairy-free.

Episode

142

-

Sofia Vergara Reveals Her Surprising ...

Actress Sofía Vergara discusses hypothyroidism, surviving cancer and staying in shape.

Episode

141

-

Dr. Oz's Real Age Quiz to Drop a Deca...

Looking and feeling 10 years younger.

Episode

140

-

What Female Doctors Know that Male Do...

Are women more comfortable with female doctors? Get the answers to the questions you're too embarrassed to ask your male doctor!

Episode

139

-

The New Relaxation Drinks: Can You Fi...

Relaxation drinks; chef Curtis Stone.

Episode

138

-

Gwyneth Paltrow

Actress Gwyneth Paltrow discusses her health and diet; anti-aging solutions.

Episode

137

-

Eat Your Way Thin! How To Eat More to...

Using food to heal the body's fat-fighting furnace; what is in vitamin pills.

Episode

136

-

Can Lyanla Vanzant Fix Your Broken He...

Life coach Iyanla Vanzant; carbohydrates and cancer.

Episode

135

-

What Does Your Personality Say About ...

Personality type and health; life-and-death lessons from inside the ER.

Episode

134

-

The Truth About Antidepressants

Dr. Oz and Dr. Drew Pinsky discuss the dangers of antidepressants.

Episode

133

-

Joan Rivers Uncensored and Like You'v...

Joan and Melissa Rivers' health confessions.

Episode

132

-

Should Artificial Sweeteners Be Allow...

Ingredients of children's milk products; reality TV star Nicole "Snooki'' Polizzi.

Episode

131

-

5 Energy Boosters That Work for Every...

Dr. Oz discusses energy-boosting foods.

Episode

130

-

Toxic Teeth: Are Your Silver Fillings...

Mercury dental-fillings may be to blame for health problems, and some countries ban them.

Episode

129

-

What Do We Know About Jesus' Health?

Strange medical concerns; how people lived in Jesus' time and place; whether the Bible could be the holy grail for living longer.

Episode

128

-

The Soda Ban Battle

Michael Bloomberg discusses the soda ban; the mother who took on the energy-drink industry; energy drinks and children's health.

Episode

127

-

Toni Braxton's Life Changing Diagnosi...

Toni Braxton breaks her silence to reveal her secret health crisis; The Braxton family talks about staying healthy together!

Episode

126

-

Dr. Oz's Detox Plan! Lose 10 Pounds i...

Episode

125

-

Charlie Sheen Reveals the Truth About...

Dr. Oz interviews actor Charlie Sheen.

Episode

124

-

The Flu or a Parasite? Why Your Food ...

How to know if it is the flu or a parasite; health secrets from the Oz family.

Episode

123

-

Manology: The Secrets of How Men Thin...

Authors Rev Run and Tyrese expose everything there is to know about men.

Episode

122

-

The Biggest Scams Threatening Your He...

Outsmarting scammers; stopping stress.

Episode

121

-

Food Safety Alert

Controversial additive in macaroni and cheese; horse meat found in foods; reading food labels; sonic drugs; the Duggar family.

Episode

120

-

Dr. Oz's Immunity Diet

Diet changes to boost the immune system and prevent illness; food rules to live better and longer; birth order and birth months.

Episode

119

-

Dr. Oz's Sleep Plan to Get Your Perfe...

A breakthrough in the science of sleep; knowing one's sleep type; testicular self-exam; videos of husbands doing crazy things.

Episode

118

-

Are We Headed for an Antibiotic Apoca...

Doctors' overuse of antibiotics could trigger deadly strains of superinfectious diseases; what body language says about health.

Episode

117

-

The Man Who Says You Can Prevent Alzh...

Fighting Alzheimer's; boosting memory; the female brain.

Episode

116

-

Melt Your Fat Fast! How to Reset Your...

Hormones and weight; weight loss; a detox to jump start the metabolism.

Episode

115

-

Dr. Oz's Super Longevity Prescription

Simple solutions to add years to one's life; grains that are good for health.

Episode

114

-

5 Celebrity Rehab Deaths: Dr. Drew Si...

Dr. Drew Pinsky discusses the deaths of five "Celebrity Rehab'' stars; diabetes and obesity.

Episode

113

-

The Fatigue Solution

A doctor cured her own energy crisis; three instant fatigue fighters; Hungry Girl has new ways to stop emotional eating.

Episode

112

-

Laxative Abuse: The Hidden Dangers

Overuse of laxatives to lose weight; $5 fixes.

Episode

111

-

Michelle Obama's Big Announcement!

First lady Michelle Obama and Education Secretary Arne Duncan; exercise enthusiast Jillian Michaels.

Episode

110

-

The Medical Intuitive Who Says You Ca...

Diagnosing and treating one's own health problems; cancer tests.

Episode

109

-

The Big Food Cover-Up

An investigative reporter uncovers a food-industry bombshell; addictions to salt, sugar and fat; cleaning out the kitchen.

Episode

108

-

The Dr. Oz's 24-Hour Stress Cleanse

Reducing stress and the negative effects on health; a step-by-step detox guide; health detectives.

Episode

107

-

The Truth About Antioxidants: Could T...

New evidence puts the benefits of antioxidants into question; discovering one's skin dosha type.

Episode

106

-

The Disease Your Doctor Can't Diagnos...

A mysterious condition; alternative medical solutions to get relief; cutting the risks; supplements and nutrients.

Episode

105

-

The Myths Even Gynecologist Believes

Debunking gynecology myths; fitness trainer Shaun T. has a plan to fix problem areas quickly.

Episode

104

-

The No. 1 Diet: Dash Diet Secrets Rev...

A diet to lower hypertension and cholesterol and reduce cancer risks; debunking health myths.

Episode

103

-

Deadly Adderall Abuse

Kids are taking adderall illegally to perform well on tests, and doctors are prescribing it without knowing the dangers.

Episode

102

-

What Your Face Reveals About Your Hea...

Clues to one's health can be read in the face; free, easy techniques to eliminate pain without medication.

Episode

101

-

The Most Eligible Doctors Reveal Thei...

Fifty of America's hottest bachelor doctors reveal health secrets; looking younger and living longer.

Episode

100

-

Dr. Oz Answers Your Most Awkward Ques...

Embarrassing questions; actress Marilu Henner's energy makeover plan.

Episode

99

-

Could Your Sleeping Pills Be Killing ...

Sleeping pills and cancer; unusual addictions.

Episode

98

-

Counterfeit Foods: Buyers Beware!

Food fraud: fillers, ingredient swaps and misleading labels.

Episode

97

-

The Best Weight Loss Tricks

Weight loss without dieting; chef Bobby Deen revamps Southern recipes; spontaneous healing.

Episode

96

-

Rev Up Your Metabolism Slump

Tests to assess their metabolism; why many women are in a metabolism slump; health reasons for rage; inability to control anger.

Episode

95

-

The HCG Shot for Weight Loss: Is It R...

Pros and cons of HCG injections; the HCG diet; what people put in their refrigerators; the ideal refrigerator for better health.

Episode

94

-

Dr. Oz's Flat Belly Plan

Shrinking fat cells around the waist; foods, hormones and exercise to lose belly fat; ugly legs; what to do about an ugly haircut.

Three ways to lose weight; supplements to help shed pounds; tests women need to prevent heart attacks; heart-attack risk factors.

Episode

92

-

Ultimate Medical Myths Busted

Penn & Teller help to debunk health myths; health secrets people fear to share, even with a doctor; DIY projects gone wrong.

Episode

91

-

All Natural Appetite-Suppressants to ...

Appetite suppressants; erectile dysfunction.

Episode

90

-

What's in America's Food and Drink Pr...

Loopholes allow companies to add dangerous chemicals to food and drink; reconnective healing; codes and acronyms doctors use.

Episode

89

-

Laxative Abuse: The Hidden Dangers

Overuse of laxatives to lose weight; $5 fixes.

Episode

88

-

What's Your Sixth Sense Trying to Tel...

Using intuition to predict health; boosting immunity.

Episode

87

-

6 Days to Your Complete Body Reshape

Quick weight loss with a new workout; couples getting healthy together.

Episode

86

-

Are Gel Manicures Safe?

Dangers of gel manicures; what dreams say about one's health.

Episode

85

-

The New Hypnosis for Weight Loss: 7 D...

Episode

84

-

Secrets the Fast Food Industry Doesn'...

Fast-food insiders expose dirty dining secrets: controversial additives, questionable quality control and hidden health hazards.

Episode

83

-

How to Avoid the Flu from Striking: T...

Flu; anti-aging secrets; children and dieting.

Episode

82

-

Extreme, Controversial Vitamin Inject...

Vitamin injections intended to fight fatigue, lose weight and slow the aging process; medication myths; weight loss.

Episode

81

-

Charlie Sheen Sits Down With a Doctor...

Dr. Oz interviews actor Charlie Sheen.

Episode

80

-

5 Energy Boosters That Work for Every...

A one-minute cure for an energy crash; losing weight, improving memory and beating stress.

Episode

79

-

Dr. Oz's No-Pill Pain Busters

Gadgets and natural alternatives to pain medicine and solutions to pump up flat zones.

Episode

78

-

Five Epic Diet Mistakes Women Are Mak...

New ways to stop hunger in its tracks.

Episode

77

-

Meredith Vieira

Talk-show host Meredith Vieira; a hidden ingredient in french fries that may cause cancer.

Episode

76

-

America's Funniest Health Videos Take...

Dr. Oz and Tom Bergeron look at the funniest health videos of all time.

Episode

75

-

The Anti-Diet: The Plan for Weight-Lo...

A breakthrough, no exercise plan to lose weight for good.

Episode

74

-

The Biggest Loser's Secrets to Lose W...

Contestants from "The Biggest Loser'' reveal how they lost the weight and kept it off.

Episode

73

-

Dr. Oz's 13 Miracles for 2013

New answers to beauty complaints and solutions to live longer, younger and blast fat.

Episode

72

-

Shred Your Fat Pants! The Revolutiona...

Solutions to shred fat in just six weeks.

Episode

71

-

The Provocative Doctor to Revolutioni...

Cancer prevention; Dr. Laura Berman's breast cancer treatment.

Episode

70

-

Dr. Oz Takes On TV's Sextuplet Toddle...

The McGhee sextuplets and their parents; actress Marlo Thomas' miracle cancer children.

Episode

69

-

Dr. Oz's Ultimate Insider's Guide: Th...

New treatment for heart disease; fat-melting procedure.

Episode

68

-

Dr. Oz's Happiness Boosters

Recharging the body and boosting energy and mood instantly; losing weight and stopping overeating by knowing the hunger type.

Episode

67

-

Dr. Sanjay Gupta and Dr. Oz Together

Hot health news; Dr. Oz and Dr. Sanjay Gupta go head-to-head.

Episode

66

-

Oz Alert: Are Sugar and Butter Substi...

The ingredients in sugar and butter substitutes may cause weight gain, Alzheimer's and cancer.

Episode

65

-

Dr. Oz's Lifesaving Hour

Dr. Oz goes on location for the biggest lifesaving hour in Oz Show history; signs of a heart attack in women.

Episode

64

-

Medical Mystery: Lifesaving Secrets f...

Clues from deaths could save lives: medical mysteries and warning signs; soy.

Episode

63

-

The Controversial Doctors Who Say Eve...

Cholesterol and heart disease; medication dangers.

Episode

62

-

Randy Jackson's Shocking Health Secre...

Talent judge Randy Jackson; fatty-food fakeouts.

Episode

61

-

Dr. Oz's How Healthy Are You Quiz

A health quiz; types of pain never to ignore.

Talk-show host Nate Berkus; uncluttering a home; everyday errors that may make one appear older.

Episode

59

-

Dr. Oz's Cold and Flu Winter Rescue R...

Cough medicine; cold and flu myths; keeping a family healthy.

Episode

58

-

Are You Addicted to Wheat?

Whether wheat makes one sick and overweight; quick weight loss.

Episode

57

-

Breaking News on Melatonin

Possible dangers of sleep-aid melatonin; anti-aging myths.

Episode

56

-

J.R. Martinez: Surviving the Unthinka...

Actor J.R. Martinez discusses the moment in Iraq that changed his life; acting fast in an emergency.

Episode

55

-

From Gay to Straight: The Controversi...

Specialists on both sides of the reparative therapy debate speak out.

Episode

54

-

Shut Down Your Stress! How to Stop it...

All-natural solutions to beat stress; relieving belly bloat.

Episode

53

-

Secrets Restaurants Don't Want You to...

Insiders confess the restaurant industry's dirty little secrets; Dr. Oz's solutions for body complaints.

Episode

52

-

Red Flags Your Body is Aging Too Fast

Seven warning signs that a body is aging faster than it should; the hidden reason for moodiness, exhaustion and anxiety.

Episode

51

-

Boost Your Energy in Record Time

Author Tim Ferriss tells how to reboot recipes and jumpstart weight loss.

Episode

50

-

Deepak Chopra: Reverse Memory Loss an...

Dr. Deepak Chopra turns the medical world upside down.

Episode

49

-

A Dr. Oz Alert! Sensa: Weight Loss Se...

A diet craze may be a miracle for weight loss -- or a fraud; taming the temper.

Episode

48

-

Andrew Weil's 5 New Essentials You Ne...

A holistic-health doctor provides must-haves to beat fatigue, slow aging and lose weight naturally.

Episode

47

-

Eat Twice as Much and Lose 5 Pounds T...

Four ingredients to bulk up meals and save calories; getting maximum health results with minimal effort.

Episode

46

-

Tony Horton's Breakthrough Plan to Re...

Tony Horton discusses fitness and health with Dr. Oz, and shares a special program for Dr. Oz viewers.

Episode

45

-

Melt Your Fat Fast!

Dr. Oz and his team of experts explain how you can reset your secret fat loss hormones.

Episode

44

-

That's Awkward: Dr. Oz Answers the Qu...

Dr. Oz has uncensored answers to embarrassing health questions.

Episode

43

-

Your Biggest Cancer Risks: Dr. Oz's B...

New ways to prevent and fight cancer.

Episode

42

-

Five Diet Myths Busted! The Shocking ...

Diet myths making one fat; experiments to separate fact from fiction.

Episode

41

-

Dr. Oz's After-35 Survival Kit

Dr. Oz's over-35 survival kit gives you everything you need to live better, look better, and feel better than ever before.

Episode

40

-

Turbocharge Your Metabolism for Your ...

Get the fixes for apple, pear and "boxy" body types, plus the metabolism boosters that work for each every body.

Episode

39

-

Dr. Oz's Ultimate Shopping List! Save...

Inexpensive foods and products; health finds; do three things and save $600 a year.

Episode

38

-

How to Drop a Decade! Secret to Cheat...

Turning back the clock on wrinkles, age spots and cellulite; faking a facelift; looking 10 years younger instantly.

Episode

37

-

Cut Your Carb Cravings in One Week: L...

Chris Powell shows how to use carbs to burn fat and boost metabolism; losing weight without a low-carb diet.

Episode

36

-

Dr. Oz's 5 Miracle Solutions From Aro...

Research on what to eat and how to sleep; a miracle five-in-one product to look younger instantly; a miracle seed to cut cravings.

Episode

35

-

The Newest, Fastest Fat Busters

Shrinking fat for good; a painless procedure melts fat in less than an hour; a secret formula to drop three pounds in three days.

Episode

34

-

Exclusive: Rosie O'Donnell's First In...

Talk-show host Rosie O'Donnell; warning signs of a heart attack.

Episode

33

-

Am I Normal? Or Am I Nuts?

Weird questions about quirks, anxieties and dreams; fixes for five sleep problems.

Episode

32

-

Medicine's Most Controversial Leaders...

Advances in modern and holistic health help people to live longer.

Episode

31

-

Valerie Bertinelli's Weight Loss. How...

Actress Valerie Bertinelli; the best time of day to lose weight.

Episode

30

-

The No. 1 Way to Fight Fatigue

Fighting fatigue; what one's date of birth reveals about health.

Episode

29

-

Boost Your Immunity, Fight Disease an...

Boosting immunity; preventing cancer; superfoods; fast fixes for health problems.

Episode

28

-

Are Genetically Modified Foods Safe?

Genetically modified foods; three sudden warning signs.

Episode

27

-

Elisabeth Hasselbeck: The Hidden Food...

Talk-show host Elisabeth Hasselbeck; hidden food allergies; fast, stress-free meals.

Episode

26

-

Jenny McCarthy's Shocking Bad Habit H...

Actress Jenny McCarthy; staying sexy and full of energy; energy drinks.

Episode

25

-

Andrew Weil's Anti-Inflammatory Diet

Dr. Andrew Weil's discusses his book "True Food'' and reveals his five essential ingredients for optimal health.

Episode

24

-

30 and Older: The New Faces of HPV

Doctors discuss human papillomavirus and its cancer risks; the truth about pap smears, HPV-DNA tests and vaccinations.

Episode

23

-

Rick Springfield's Secret Health Batt...

Singer Rick Springfield discusses his suicide attempt and sex addiction; ibuprofen and acetaminophen may cause a health problem.

Episode

22

-

What the Heck? One Full Hour of Dr. O...

Dr. Oz explains why one doesn't have to try or do everything mentioned on the show; simple solutions for health.

Episode

21

-

Oz Alert: Are Sugar and Butter Substi...

The ingredients in sugar and butter substitutes may cause weight gain, Alzheimer's and cancer.

Episode

20

-

Silent Reflux: The New Secret Killer

Esophageal cancer; Dr. Oz-inspired recipes.

Episode

19

-

Breaking News: Are Pesticides the Gre...

Pesticides; organic food; looking at images of food may make one gain weight.

Episode

18

-

Caught Red-Handed: Your Most Cringe-W...

Embarrassing stories; comic Lisa Lampanelli.

Episode

17

-

Ripped From the Headlines

Doctors from three major networks discuss health news affecting families; a child who survived bubonic plague.

Episode

16

-

The Long Island Medium: Theresa Caput...

Psychic medium Theresa Caputo; omega-3s.

Episode

15

-

Secrets Your Supermarket Doesn't Want...

Health hazards and scams at the supermarket; the hosts of "The Chew''; family recipes.

Episode

14

-

Is Going Gluten-Free the Answer You'v...

Episode

13

-

The Craziest No-Shame Overshares of A...

Online, via text, and in person; Dr. Oz's share-o-meter and the studio audience decide what crosses the line.

Episode

12

-

Breaking News on Melatonin

Possible dangers of sleep-aid melatonin; anti-aging myths.

Episode

11

-

The #1 Reason You're Exhausted

It's the one thing you're missing that's making you tired and burned out. Plus, Dr. Oz's fast food challenge.

Episode

10

-

Dr. Oz's Guilt Free Hour

Indulging; why guilty pleasures may be healthful; giving up guilt; "Hungry Girl'' Lisa Lillien suggests dinner swaps.

Episode

9

-

Inside Dr. Oz's Hospital! Your All-Ac...

The cast of "NY Med''; outtakes and follow-ups; what happened when the camera stopped rolling.

Episode

8

-

Secret World of Binge Eaters

Dr. Oz offers binge-eaters a chance to take control of their health.

Episode

7

-

Is This the Secret to Weight-Loss?

Dr. Joel Fuhrman; metabolism types; a customized plan to lose weight.

Episode

6

-

Kirstie Alley

Kirstie Alley talks about her roller coaster battle with weight. Also, Dr. Oz's "forever thin" plan-keep the weight off for life!

Episode

5

-

A Doctor Oz Event! The Ultimate Inter...

Dr. Oz asks, what's holding you back from getting healthy? It's an hour of breakdowns and breakthroughs - even for Dr. Oz!

Episode

4

-

Oz Uncensored: Your Most Humiliating,...

Wild, outrageous questions; Dr. Oz's embarrassing health quirk.

Episode

3

-

First Lady Michelle Obama

First lady Michelle Obama discusses obesity and makes a big announcement.

Episode

2

-

Restart Your Body: 200 Women Take Bac...

Dr. Oz encourages women to restart their bodies, reverse damage and get healthy from the inside out.

Episode

1

-

Fat Burner That Works

Ways in which companies dupe consumers; 100 women test a fat-burner.
Season
3
117 clips available
Season
2
1 clip available
Season
1
11 clips available
If You Like The Dr. Oz Show, Then Try...
The Dr. Oz Show News
Yidio Video of the Day: Richard Simmons' New Air Safety Vid #RICHROLL
While the Australians may be up in arms over the appearance of John Travolta in a relatively tame Qantas Airlines safety video, Air New Zealand has one-upped their neighbors with a spangly, short-shorted new instructional vid from fitness guru Richard Simmons.
The new safety video featuring Simmons is aimed at making sure Air NZ passengers are "sitting up and taking notice," Air New Zealand General Manager of Marketing and Communications Mike Tod told a New Zealand paper.
Jimmy Fallon's Anatomy: Fallon Undergoes Surgery on 'The Dr. Oz Show'
Move over Patch Adams, Wednesday's "Dr. Oz Show" will feature a does of medicine and comedy when Dr. Oz performs surgery on Jimmy Fallon.
In turn, Fallon will get a chance to play doctor by assisting Dr. Arthur Perry while he performs laser surgery on Dr. Oz.
With 30 Rock studios facing each other, Fallon (wearing only a hospital gown) didn't have far to travel when arriving on the set for Dr.
Dr. Oz on the five most popular resolutions and ways to make them happen
During the holiday season, people were occupied with buying presents, preparing food and enjoying every party.
As the year 2011 arrives, every person has at least one New Year's resolution. Many people set their own New Year's resolution but oftentimes break it.
Dr. Mehmet Oz told People magazine that he created an 11-week schedule on his show to help his viewers deal with their New Year's resolution and stick to it.