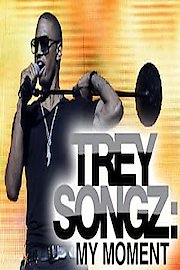 Watch Trey Songz: My Moment
Trey Songz: My Moment was a television special that premiered on BET in 2010. The show was a behind-the-scenes look at the life and career of R&B singer Trey Songz. The special featured interviews with Trey Songz, his family, and his friends, as well as footage of his concerts and rehearsals. The show also included segments on Songz's fashion sense and his charitable efforts.
The special began with a brief history of Songz's early life, including his upbringing in Virginia, his early influences in music, and how he got his start in the music industry. From there, the show jumped into the present day and followed Songz as he went about his day-to-day life, from rehearsals to concerts and everything in between.
Throughout the show, Songz talked about his music in-depth, revealing the inspiration behind some of his biggest hits, as well as his creative process when writing new songs. He also discussed his relationships with other musicians, including collaborations with Drake, Nicki Minaj, and Lil Wayne.
Another major aspect of the show was Songz's fashion sense. The special featured a segment on Songz's personal style, discussing everything from his favorite designers to his go-to outfits for concerts and red carpet events.
In addition to his music and fashion, the special also touched on Songz's philanthropic efforts. The show highlighted Songz's work with the Make-A-Wish Foundation, as well as his own charity, the Trey Songz Foundation, which aims to provide support and resources for underserved communities.
Throughout the special, viewers were given an intimate look at Songz's life, both on and off the stage. From his relationships with his family and friends to his passion for music and fashion, Trey Songz: My Moment was a comprehensive look at everything that makes Trey Songz one of the brightest stars in R&B.
Overall, Trey Songz: My Moment was a must-see for any Trey Songz fan, providing an inside look at the life and career of one of the biggest names in music. Whether you're a die-hard fan or simply curious about the man behind the music, this special offered a fascinating glimpse into the world of Trey Songz.