Watch Bates Motel
Bates Motel is a television show that was inspired by Psycho by Robert Bloch, a suspense novel. The show was immediately picked up for a 10 episode season by A&E, without even a pilot episode. Vera Farmiga will play Norman Bates' mother, and Norman Bates will be played by Freddie Highmore. The show is set to premier in early 2013. Bates Motel focuses on Norman Bates and Norma Bates, and their lives when they purchase a new motel in White Pine Bay, Oregon. It will show the early life of Norman Bates while living under the strict and slightly crazy roof of his mother. She constantly keeps Norman close, not wanting him to have a life outside of her and the motel.
Norman Bates and his mother end up in White Pine Bay, Oregon after his father is found dead in a room in their house. They had moved many previous times before settling in White Pine Bay, Oregon. Norma Bates decided to purchase this motel on a foreclosure, so her and Norman could start over in a new town, and build a new life for her and her son. Although Norman becomes quite popular early on in the town, his mother takes a strong disliking to it, and tries to space Norman away from the other kids his age as much as she can. Norma Bates also seems to have a strong dislike of any other women coming into Normans' life. She constantly abuses her son into shunning any other female presence in his life.
During the initial plot lines of Bates Motel, Norma Bates is attacked in her home by the man who used to own her newly bought property before the bank foreclosed. Norman had snuck out of the house that night, leaving Norma alone. He gets back in time and stops the assault, only to see his mother kill her assailant. After a brief moment of chaos and disbelief, she convinces Norman to help her get rid of the body. A very deep moment is shared, where Norman and Norma both agree that they are each others whole world, and its them against everyone.
Monday 10:00 PM et/pt on A&E

4 Seasons,

41

Episodes - Returning Series

March 18, 2013

10

/
Watch Full Episodes of Bates Motel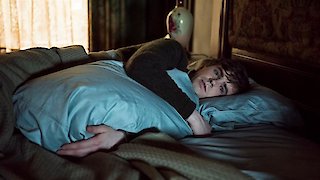 Season 4 Episode 10
Norman (47:00)
Season 4 Episode 9
Forever
Season 4 Episode 8
Unfaithful
Season 4 Episode 7
There's No Place Lik...
Season 4 Episode 6
The Vault
Season 4 Episode 5
Refraction (43:00)

Watch Episodes
News
Clips & Extras
Bates Motel

Full Episode Guide
Season
4
10 full episodes, 1 clip available
Norman plans a special event for his mother; Romero faces pressure due to his actions; and Dylan considers reaching out to Norman.

Norman plans a special event for Norma; Romero faces pressure due to his actions; and Dylan considers reaching out to Norman.

Norma is torn between Norman and Romero; during a holiday outing, Norman comes to the realization that everyone has changed while he was away.

Episode

7

-

There's No Place Like Home

Norman returns home after making an unanticipated discovery; Norma takes on new projects; Dylan's search for Emma's mother leads to disturbing results.

Norman uncovers painful truths as his therapy progresses; Norma works to prevent a secret from being revealed; Romero assists an old friend despite the risk to his career.

Norman tries to confide in Dr. Edwards, but worries he may reveal too much. Also: Norma hires a craftsman to fix a window and Romero uncovers a crime that threatens his new life.

Episode

4

-

Lights Of Winter

Norman and his new friend have an adventure; Norma experiences her first taste of real happiness in some time during an annual festival in White Pine Bay; Dylan becomes caught between two families.

Episode

3

-

'Til Death Do You Part

Norma and Romero take a big step together; Norman attempts to accept his new surroundings; Dylan tries to shed old business.

Episode

2

-

Goodnight, Mother

Norma and Norman each suspect the other in a terrible deed; Dylan contemplates his future with Emma; Romero makes a choice that drastically impacts the Bates family.

Episode

1

-

A Danger To Himself And Others

Norma looks for Norman; Dylan awaits information on Emma; and Romero receives an unexpected proposition.
Season
3
10 full episodes, 11 clips available
Norma can't take Norman's issues anymore. Emma has a surprising reaction to seemingly positive news. Romero finally chooses sides, the decision sealing his fate in the town. And Caleb makes a decision that will uproot his new life.

Norman spends the day with an unexpected visitor. Norma struggles to keep secrets under wraps. While at the farm, Caleb helps Dylan follow through on a good deed, but at a cost.

After finding out some news, Romero confronts Norma. Emma makes a decision about her and Norman's relationship. Caleb and Dylan accept a new job.

Episode

7

-

The Last Supper

Norma returns home to find things in disarray. Norman agrees to get some help.

Norma thinks of living outside of White Pine Bay, leaving Norman in a defenseless position.

Romero gives Norma after she finds herself in an unexpected position of power.

Norman and Emma take a day off from the motel. Romero investigates two mysterious deaths in White Pine Bay. Norma goes back to school. Buried secrets unravel for Caleb and Dylan. Guest stars: Peter Stebbings, Keenan Tracey, Joshua Leonard, Kevin Rahm.

Norman and Emma grow closer putting distance between he and Norma. Romero asks Norma some hard questions. Romero meets his competition for reelections.

Episode

2

-

The Arcanum Club

Episode

1

-

A Death in the Family

Norman (Freddie Highmore) and Emma each make a decision about their future. Norma (Vera Farmiga) sets boundaries with Norman. An unexpected visit causes trouble in Dylan's fresh start. Guest stars: Tracy Spiridakos, Keenan Tracey.
Season
2
10 full episodes, 43 clips available
Season
1
11 full episodes, 10 clips available
If You Like Bates Motel, Then Try...
Most Popular Bates Motel Episodes
Season 4 Episode 1

A Danger To Himself And Others

3/07/2016

Season 4 Episode 4

Lights Of Winter

3/28/2016

Season 4 Episode 10

Norman

5/16/2016

Season 4 Episode 6

The Vault

4/18/2016

Season 2 Episode 1

Gone But Not Forgotten

3/03/2014
Bates Motel News
Bates Motel: Season 1, Episode 9: 'Underwater' Recap
Norma is confused by Abernathy's demands. Dylan and Bradley connect. Miss Watson encourages Norman to use his imagination.
Bates Motel: Season 1, Episode 8: 'A Boy and His Dog' Recap
Norma has a mysterious encounter with a stranger; Bradley becomes annoyed with rumors at school; and Dylan goes on a road trip. Meanwhile, Norman takes up a new hobby.
Bates Motel: Season 1, Episode 7: 'The Man in Number 9' Recap
The first guest arrives at the Bates Motel; Norman struggles with the "popular" girls.
Bates Motel: Season 1, Episode 6: 'The Truth'
Dylan suggests that Norman move in with him. Norma offers Emma some very good advice.
Bates Motel: Season 1, Episode 5; 'Ocean View'
Norman is anxious for Norma's return. Meanwhile, Emma and Norman make a huge discovery in their investigation.
The 'Bates Motel' Shocker... What Will The Future Hold?
Executive producer Carlton Cuse opens up about the Norman Bates secret, and what it will hold for the characters in episodes to come... Spoilers for those who haven't caught it!
'Bates Motel' Season 1, Episode 4: 'Trust Me' Recap
Norma continues to be suspicious of the townspeople, but she continues to get distracted.
'Bates Motel' Gets A Second Season Order
Only three episodes have aired, but A&E has had enough success with the series to order 10 more episodes!
'Bates Motel' Season 1, Episode 3: 'What's Wrong With Norman?' Recap
Dylan starts his new job; Norman and Emma make an unexpected discovery.
View More News

Bates Motel Video Clips & Extras