Watch Being Mary Jane
Being Mary Jane is a new television drama staring Gabrielle Union. The show debuted on January 7, 2014 and was created by Mara Brock Akil. The shows title was supposed to be Single Black Female. The plot of the show is about a successful television talk show host, her personal and professional life. Mary Jane is said to have everything, a successful television news anchor, she is entirely on her own and can do for herself, and is family devoted. While she is trying to keep a balance in her life, she finds out there are pieces to her puzzle that are missing.
Being Mary Jane is filmed in Atlanta, Georgia at The Ridgewood House. The show will be on the BET network. Be sure to check your local listing for air times in your area. This show is one not to be missed.
Watch Full Episodes of Being Mary Jane

Season 3, Episode 10
Some Things Are Blac...
Season 3, Episode 9
Purging and Cleansin... (41:23)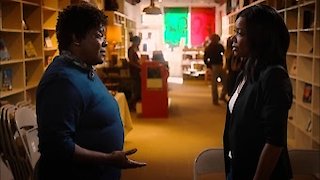 Season 3, Episode 8
Wake Up Call (40:54)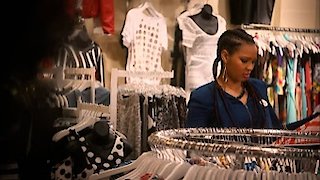 Season 3, Episode 7
If the Shoe Fits...
Season 3, Episode 6
Don't Call It a Come... (39:24)
Season 3, Episode 5
Hot Seat (41:21)

Being Mary Jane

Full Episode Guide
Season
3
10 full episodes
Episode

10

-

Some Things Are Black and White

In the third season finale, Mary Jane agrees to go out with GG and is later included in a segment on "The Real" about interracial dating. In other events, David's mom talks with Mary Jane; Kara struggles at work; and Niecy has a run-in with the police.

Episode

9

-

Purging and Cleansing

Mary Jane anticipates her return to "TalkBack" and begins a "life cleanse" in an effort to reclaim her voice as a journalist.

Mary Jane receives harsh criticism for her show. In other events, Patrick's life seems to be on track until he's surprised with a family intervention.

Episode

7

-

If the Shoe Fits...

Family drama takes over Mary Jane's birthday.

Episode

6

-

Don't Call It a Comeback

Mark considers his future at the network; and a sexual encounter terrifies Mary Jane.

When SNC chooses to keep Marisol in the Primetime seat, Mary Jane's perseverance will lead her to explore unconventional methods. Meanwhile, Niecy continues to clash with Patrick.

Kara's life spirals out of control; and Mary Jane helps Niecy get her first job.

When Mary Jane gets the devastating news of a loved one's suicide, she'll be forced to confront her inner demons.

Feeling trapped in the house, a new set of problems arise for Mary Jane when Cedric reveals his plans to extort her. Meanwhile, SNC hires a hot, new, young Latina replacement, Marisol.

In the third season premiere, Mary Jane's family arrives at the hospital upon learning of her accident. While Kara fights for Mary Jane at SNC, Shohreh and Greg are desperate to edge Mary Jane out.
Season
2
12 full episodes
Mary Jane moves into primetime position at SNC, just as Sheldon and MJ settle into their "relationship", she receives mind-blowing news about David that shakes up her world. Meanwhile, the Pattersons celebrate PJ's graduation.

Episode

11

-

Reading The Signs

When Mary Jane's 'Ugly Black Woman' rant from episode 210 goes viral, it turns her into an overnight sensation, and opens up a huge opportunity for her at SNC... but it comes with several conditions, and at Cynthia's expense.

While Cynthia is ill, Mary Jane and Kara get their wish -- the opportunity to host and produce a primetime news hour. Mary Jane does some shop therapy with her favorite shop girl and gets unexpected information about Sheldon.

Episode

9

-

Line In The Sand

When Mary Jane gets nominated for an Emmy, she seeks advice from her inner circle to figure out her next move at SNC. Mary Jane must choose between playing the corporate game or taking a chance and following her instincts.

Episode

8

-

One Is The Loneliest Number

After SNC covers a fatal Atlanta school shooting, the emotional toll reverberates in Mary Jane, Kara and Mark's relationships. Meanwhile, Mary Jane and Sheldon's courtship advances.

Episode

7

-

Let's Go Crazy

We discover that Mary Jane's decision to have sex with David in Episode 206 was an action made to allow God to decide the outcome of their relationship. During a Talk Back interview, Mary Jane finds the motivation to move on.

Episode

6

-

Pulling the Trigger

As Mary Jane clings to the hope of becoming pregnant someday, she takes her (HCG) injection, which starts a very precise 36 hour countdown to ovulation, and eventual egg extraction. Meanwhile, she lands an exclusive interview.

Episode

5

-

No Eggspectations

When Kara suggests a live installment of Talk Back for Mary Jane's special series on Modern-day Motherhood, neither of them are prepared for the news Dr. Marrs delivers. Meanwhile, Cameron tries to get back into Niecy's life.

Episode

4

-

Sleepless in Atlanta

Kara tries to defend Mary Jane. Niecy attempts to shield her and Treyvion from his father.

Episode

3

-

Mary Jane Knows Best

Mary Jane has some "free" fertility treatment. Meanwhile, Niecy becomes Mary Jane's latest project.

Mary Jane is determined to have a relaxing weekend, but plans go awry when Mark calls asking her to be his "beard" during the unexpected arrival of his parents.

Episode

1

-

People In Glass Houses Shouldn't Thro...

With Andre and David no longer an active part of her life, Mary Jane focuses on work, family, and especially to her friends. She hosts a "Life Out of Context" dinner party where she'll rekindle with old friends.
If You Like Being Mary Jane, Then Try...
Most Popular Being Mary Jane Episodes
Season 3 Episode 1

Facing Fears

10/20/2015

Season 2 Episode 5

No Eggspectations

3/03/2015

Season 3 Episode 10

Some Things Are Black and White

12/15/2015

Season 3 Episode 2

Louie Louie

10/20/2015

Season 2 Episode 12

Signing Off

4/14/2015