Watch Danger Beach
Series Length:
1 Season,

4

Episodes
Description:
Danger Beach, or Muriwai, is one of New Zealand's most notorious beaches where those in charge of saving lives are always on their toes and ready for whatever extreme rescues come their way. Take a look at the heroic volunteers and their daring rescues as they put their life on the line to save another.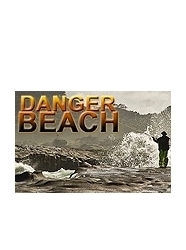 Danger Beach

Full Episode Guide
Episode 4 - Girls on Patrol

The low tide brings the notorious Muriwai rips, that paired with a high number of kids at the beach today, the patrol soon has a mass rescue to deal with. Just when they think they have it under control they realize two children are still missing.

Episode 3 - Booze and Big Crowds

It's New Years Eve at Muriwai and the lifeguards are preparing for one of the biggest days of the year. Alcohol mixed with surfing usually results in a very eventful day.

Episode 2 - Rookies & Rescues

Thousands flock to the beach to begin their summer vacation, but with huge swells and strong rips, club captain Dave knows they'll have to be extra vigilant.

Episode 1 - The Season Begins

In the series premiere, its a week till Christmas and the young volunteer lifeguards gear up for a hectic summer season. A 14-year-old boy is swept off the rocks at Maori Bay, and a rogue wave turns the group of rookie guards on their heads, leaving one in serious danger.
If You Like Danger Beach, Then Try...