Watch HBO Boxing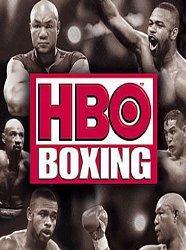 HBO Boxing

Full Episode Guide
Season 0
(167 clips available)
First Aired: November 25, 2009

Experience the blood, sweat and glory of HBO Boxing.
If You Like HBO Boxing, Then Try...
Most Popular HBO Boxing Episodes
HBO Boxing News
Because foremost in any penal system's collective consciousness is that its patrons stay in shape: Floyd Mayweather wants an early release from his Clark County Detention Center sentence for misdemeanor domestic abuse (as opposed to the felony charge he bargained to avoid.) The reason: jail is hurting his boxing career. Wah.
It's been years, and nobody can get two of the greatest pound-for-pound fighters of all time to trade punches with one another. But when President Obama changes his mind concerning gay marriage, it's on between Manny Pacquiao and Floyd Mayweather like Donkey Kong. After Pacquaiao denounced Obama's take on same-sex matrimony, Mayweather fired back via Twitter that he's got the President's back.