Watch High School Musical
East High, home of the wildcats, has a very definite social system in place. The athletes play sports, the drama club members perform, and the kids with their noses stuck in books and behind microscopes are the ones who compete in the academic decathlon. There isn't any crossing over into one another's social groups. Until Gabriella Montez and Troy Bolton (Vanessa Hudgens and Zac Efron) meet on holiday and sing a little karaoke.
When Gabriella transfers to East High, she and Troy can't deny their chemistry, or their newly discovered love for music. The duo audition for the school musical, even though she's an academic and he's an athlete, and in spite of some serious opposition from their classmates, which includes their friends and a scheming brother-sister duo, they change the landscape of their high school forever.
The film features the songs "Start of Something New," "Breaking Free," and "We're All In This Together."
1 Season,

11

Episodes - Canceled

January 20, 2006

10

/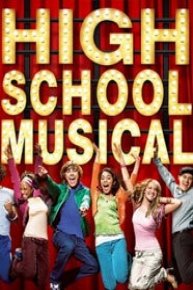 High School Musical

Full Episode Guide
Episode

10

-

Other People's Shoes

The contestants work on acting exercises to help reach out and explore different personality traits and musical styles which differ from their own. Later, the kids put a different spin on some 80's hits.

Episode

5

-

Want to Be In High School Musical 3?

Episode

4

-

Western Semifinals and Finals

Episode

3

-

West Coast Auditions

Episode

2

-

Eastern Semifinals & Finals

Episode

1

-

East Coast Auditions
If You Like High School Musical, Then Try...
High School Musical News
Ashley Tisdale Marries!
After just over a year of engagement, Ashley Tisdale has married musician Christopher French!
'Madison High' Pilot: Disney Returning to 'High School Musical', Competing With 'Glee'?
With all the success that "Glee" has enjoyed, one could argue that it owes at least some of it to Disney's "High School Musical," which brought the singing and dancing high school theme to the young modern audience. It seems that Disney wants to recapture some of that magic with the new musical pilot "Madison High." The show will star "Ugly Betty" regular Mark Indelicato and feature the same burst-into-song mentality that worked so well for "High School Musical" and continues to work for "Glee.
High School Musical Sweethearts Vanessa Hudgens and Zac Efron Split!
The high school sweethearts of High School Musical are no longer. Zac Efron and Vanessa Hudgens started dating while they filmed the first High School Musical back in 2008. They filmed two more movies together and managed to stay together through all of that hoopla and the paparazzi invading their personal space. They've been together almost three years - a record by some Hollywood standards! So why split now? Zac and Vanessa are both young.