Watch High School Musical Online - Full Episodes
Series Length:
1 Seasons,

11

Episodes
Description:
Disney's made for TV movie, High School Musical, follows Troy, the popular high school basketball star, and Gabriella, a shy bookworm, who discover their shared passion for singing. When they both try out for the lead roles in East High's school musical, it sends their peers into a tizzy.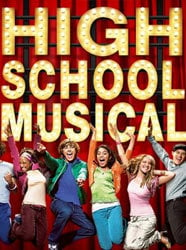 If You Like High School Musical, Then Try...