Watch Mobbed Online - Full Episodes
Series Length:
2 Seasons,

11

Episodes
Schedule:
Wednesday and Thursday 8:00 and 9:00 PM et/pt on FOX
Description:
The reality television show Mobbed is based on the phenomenon of flash mobs made famous by internet users who assemble at a prearranged location and perform a dance routine with strangers at a specified time. The television version, Mobbed uses a more contrived version of this premise by assembling those involved and rehearsing them together for the benefit of a single person of group of people. The show is hosted by Canadian actor and TV host Howie Mandel, who also co-created the show and acts as executive producer.
Mandel and his co-creators Daryl Trell and Howard Kitrosser originally conceived a one hour special that would act as a pilot for a proposed first season of the show. The pilot followed the same format as the following season, which showed the rehearsals and perfecting of the flash mob routine before showing the final version in its entirety. Justin and Nikki were the first participants of Mobbed, with Justin proposing to Nikki and marrying her following the performance of a dance routine and an accepted proposal. The pilot was filmed in Los Angeles and broadcast with a 42 minute running time in a time slot immediately after an episode of American Idol; the time slot chosen for the pilot virtually guaranteed success as American Idol is the most watched show on U.S. television. Howie Mandel acts as host and narrator on the show and uses his acting, presenting and comedy skills to advise the participants in the flash mob to improve the performance.
Following the completion of the pilot and its success in the ratings the U.S. network Fox commissioned an eight episode first season that was later expanded to ten episodes. The show is produced by Alevy Productions and Angel City Productions; episodes do not only include wedding proposals, but can include family reunions and attempts to apologize for earlier family and work issues.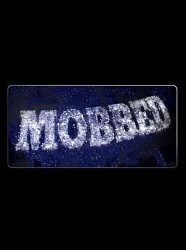 If You Like Mobbed, Then Try...
Mobbed News
Well that didn't take long. Last night brought us the premiere of Fox's new Howie Mandel-hosted reality show "Mobbed," and it turned out to be a massive hit. The special episode opened to an audience of 10.8 million viewers. That even beat a new episode of "CSI" in the same time slot among adults aged 18-49. The structure of the show is simple: somebody wants to surprise a friend, significant other or co-worker, so he or she enlists the help of a flash mob to put on an impromptu song and dance number at the big reveal.