Watch Taggart
In the Scottish city of Glasgow, the police department struggles to deal with a number of grisly murders. The personalities of the detectives come into play in their investigative style, and they work together to solve vicious crimes and get murderers off the streets and into prison where they belong.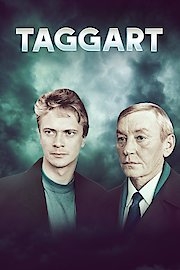 Taggart

Full Episode Guide
Having clocked off work the night before his holiday, DI Ross finds an abandoned baby gurgling on a doorstep on his walk home. After ringing the doorbell but getting no response, Ross checks round the back only to discover a French window wide open and a dead man lying in a pool of blood. Are the baby and the victim connected? Ross calls in the team to help with the investigation.

Episode 6 - The Knife Trick

When a law professor is accidentally stabbed to death in front of 30 trainee police officers during a training exercise it appears at first to be just a tragic accident. But when the team discover that the knife was tampered with, it soon turns into a murder enquiry. The team have 30 eye witnesses - but do the trainees really hold the key to solving the crime?

A young student is abducted and her mother's psychic advisor approaches the team and claims to be able to trace the girl's whereabouts. As usual, Burke is more than a little sceptical, but when he finds that all leads seem to be going nowhere, he reluctantly attends one of the psychic's shows, becoming unsettled as she tells him things about his father no-one else could know. As a result he begins to wonder if there is more to her than initially meets the eye.

Episode 3 - Crossing the Line
Episode 5 - Point of Light

Episode 4 - A Study in Murder

Episode 1 - Judgement Day
If You Like Taggart, Then Try...