Watch Ten Dollar Dinners with Melissa d'Arabian
Series Length:
2 Seasons,

3

Episodes
Description:
Melissa d'Arabian shares budget-friendly creative meals. As the 5-winner of The Next Food Network Star and stay-at-home mom she knows countless tips to save time and money in the kitchen, she keeps her $10 promise in every episode: four people, ten bucks, infinite possibilities.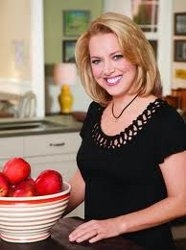 Ten Dollar Dinners with Melissa d'Arabian

Full Episode Guide
Episode 12 - Ten Dollar Tailgate

Have a tailgate party for $10.

Episode 10 - Catch of the Day Cookout

First Aired: September 16, 2012

Melissa grills up some fish.
Episode 0 - North African Meatballs

First Aired: August 16, 2009

Spices and herbs add zing and oats add fiber to these fabulous meatballs.