Watch The Grammys
Series Length:
56 Seasons,

58

Episodes
Description:
The Grammy Awards Show has been a television institution which honors the contributions of musicians of all genres for over fifty years. The first production was made in 1959 to honor the previous year's artists. However, the first live telecast of the program did not occur until 1971, when it was aired on ABC. The awards themselves came into existence when organizers for the Hollywood Walk of Fame realized that there were an inordinately large number of people in the recording industry that would qualify for a star on the Walk of Fame. This inspired the music industry's head honchos to create their own analog to the television industry's Oscars and the movie industry's Emmys. Originally, the awards would have been called the Eddie, in reference to Thomas Edison; however, the group decided to call the award the Grammy after a gramophone (which is also the shape of the award given).
There are only 78 categories of awards as of 2011, instead of 108. The four awards without genre attachments are Album of the Year, Record of the Year, Song of the Year, and Best New Artist. Since 2011, there is no longer a distinction between male and female soloists, nor is there a difference between simple duos and collaborations with more artists. Hard Rock and Metal are now under the umbrella of Best Rock Instrumental Performance. Various styles of R&B music are now simply credited as Best R&B Album. Rap music is no longer delineated between single artists and groups, all of them are in the same category of Best Rap Performance. The Best Regional Roots Music Album is a veritable chimera of categories, comprising genres such as Zydeco, Cajun, Native Hawaiian, Native American, and Polka. This change was made since none of these categories have had high competition levels. Contemporary and traditional genres of music, including blues and folk, have simply been merged together; there is no longer a different award for both the contemporary and traditional formats of musical genres.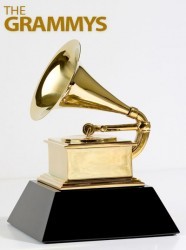 The Grammys

Full Episode Guide
Season 56
(17 clips available)
Episode 0 - The Grammy Nominations Concert Live! ...

First Aired: December 06, 2013

The one-hour special officially kicks off GRAMMY season with the reveal of the nominations. Plus, performances by past GRAMMY winners and/or nominees.
Season 55
(36 clips available)
Episode 3 - The 55th Annual Grammy Awards

First Aired: February 10, 2013

LL Cool J hosts the 55th Annual Grammy Awards at the Staples Center in Los Angeles. Performers include Black Keys, Rihanna, Taylor Swift, the Lumineers, Carrie Underwood, and Jack White.

Episode 2 - The 55th Annual Grammy Nominations Co...

First Aired: December 05, 2012

The GRAMMY Nominations Concert Live!! "Countdown To Music's Biggest Night."
Season 54
(91 clips available)
Season 53
(270 clips available)
Season 52
(58 clips available)
Season 4
(1 clip available)
Season 1
(2 clips available)
The Grammys News
View More News