Watch The Grammys
The Grammy Awards Show has been a television institution which honors the contributions of musicians of all genres for over fifty years. The first production was made in 1959 to honor the previous year's artists. However, the first live telecast of the program did not occur until 1971, when it was aired on ABC. The awards themselves came into existence when organizers for the Hollywood Walk of Fame realized that there were an inordinately large number of people in the recording industry that would qualify for a star on the Walk of Fame. This inspired the music industry's head honchos to create their own analog to the television industry's Oscars and the movie industry's Emmys. Originally, the awards would have been called the Eddie, in reference to Thomas Edison; however, the group decided to call the award the Grammy after a gramophone (which is also the shape of the award given).
There are only 78 categories of awards as of 2011, instead of 108. The four awards without genre attachments are Album of the Year, Record of the Year, Song of the Year, and Best New Artist. Since 2011, there is no longer a distinction between male and female soloists, nor is there a difference between simple duos and collaborations with more artists. Hard Rock and Metal are now under the umbrella of Best Rock Instrumental Performance. Various styles of R&B music are now simply credited as Best R&B Album. Rap music is no longer delineated between single artists and groups, all of them are in the same category of Best Rap Performance. The Best Regional Roots Music Album is a veritable chimera of categories, comprising genres such as Zydeco, Cajun, Native Hawaiian, Native American, and Polka. This change was made since none of these categories have had high competition levels. Contemporary and traditional genres of music, including blues and folk, have simply been merged together; there is no longer a different award for both the contemporary and traditional formats of musical genres.
57 Seasons,

63

Episodes - Special Event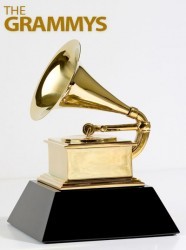 The Grammys

Full Episode Guide
Season 57
(132 clips available)
Episode 2 - Stevie Wonder: Songs In the Key of Li...

Honoring musician Stevie Wonder.

Episode 1 - The 57th Annual Grammy Awards

LL Cool J returns to host the 57th Annual Grammy Awards at the Staples Center in Los Angeles. Performers include, Madonna, Beck, Ariana Grande, AC/DC, and Miranda Lambert.

Episode 0 - A Very Grammy Christmas

LL COOL J hosts this special evening of performances of holiday songs and current pop hits, as well as artists sharing their favorite holiday and GRAMMY memories.
Season 56
(151 clips available)
Episode 2 - The Night That Changed America: A Gra...

Honoring the Beatles' 50th anniversary of their first appearance on the "Ed Sullivan Show." Popular artists perform the group's most popular songs, and later, David Letterman interviews Paul McCartney and Ringo Starr.

Episode 1 - The 56th Annual Grammy Awards

Episode 0 - The Grammy Nominations Concert Live! ...
Season 55
(25 clips available)
Season 54
(82 clips available)
Season 53
(270 clips available)
Season 52
(58 clips available)
Season 4
(1 clip available)
Season 1
(2 clips available)
The Grammys News
Carly Rae Jepsen Released a New Song, And Yes It's Really Really Really Catchy
It's been three years since the release of Carly Rae Jepsen's merciless earworm "Call Me Maybe." You probably only just now got it out of your head. But there is no rest for Carly Rae. No brain will go unpunished with the incessant repeats of a hooky chorus with lyrics simple enough that your 8-year-old kid can sing them on end. Yes, Carly Rae Jepsen has released another single. The new song is titled "I Really Like You," which sounds a bit heavy-handed and literal until you actually hear the chorus.
Taylor Swift Opening the Grammy Awards With...
The Grammy Awards are tomorrow! Here's a good tidbit though—Taylor Swift fans can expect their favorite blonde to open the ceremony! In a dress-code appropriate outfit, of course. Swift gushed "Oh my God, it's Grammy week; it's so hectic. I have a lot to plan for with the opening performance and I'm just really hoping all the pieces come together this week. Because this is when it really gets really crazy, but it's all very exciting too." Swift went on to reveal "You know what's interesting about these performances, like we presented this performance to the Grammy committee and we just said, 'This is what we'd like to do,' and they said 'OK, cool, you have a performance slot.
The Grammy Awards Unveil New Dress Code
If you're tuning into The Grammy Awards this Sunday, there are a few things you can expect not to see, thanks to a CBS dress code. Those attending received a memo from the broadcasting company, instructing them on what sort of outfits will not be acceptable on a family-friendly awards program. While this might seem unusual, CBS insists that last year's awards followed the same fashion restrictions… and no one seemed to notice anything lacking. So what will we not be seeing on the stars this year? No "thong type costumes," for starters… and "foreign language on a wardrobe will need to be cleared.
Romeo Santos Releases Live DVD Album of The Kings Stay King: Sold Out At Madison Square Garden
Romeo Santos sits down for an interview with Acceso Total about the release of his new live DVD-album, "The King Stays King," which was filmed live at Madison Square Garden. "Honestly speaking, I was nervous," says Romeo Santos about the prospect of actually being able to fill one night at The Garden. Romeo ended up with 3 sold-out nights at Madison Square Garden putting on performances adored by thousands from around the world. Click here to purchase DVD now! Reviews of the live performance DVD have been glowing.
Rihanna Goes Cryptic With 'Unapologetic' Tweets Of Prose
Where Rihanna and Chris Brown go, speculation follows like a starving dog chasing the Weinermobile. It's been speculated recently that the pair will make it official that they're back together as previously abused girlfriend and barely repentant abuser shortly after Rihanna's new album Unapologetic drops November 19th. In the meantime, as detailed Friday by Perez Hilton, Rihanna has been scattering cryptic tweets of prose with the hashtag "#Unapologetic". Obviously, nothing's really "official" until it comes from either the horse's mouth (or, in Brown's case, horse's ass), but it seems fairly obvious she's waxing quasi-philosophical about reuniting with Captain Whoop-Ass.
Chris Brown Ditches Girlfriend Over His *Ahem* 'Friendship' With Rihanna
After stirring buzz this week with his stepped-up canoodling with ex-girlfriend/speedbag Rihanna, Chris Brown made it known Thursday that he's dumped Karrueche Tran, the girlfriend he's been seeing over a year. That would be the same one who was reportedly reduced to tears when Rihanna told Oprah Winfrey over the summer how close she and Brown still are and how much she still loves him. "[I've] decided to be single to focus on my career," Yahoo! OMG reports Brown explained.
Lady Gaga Calls Society 'Ugly' Over Jabs At Her Weight
It's not a one-size-fits-all world, but Lady Gaga's cool with that. She'd much rather make the world let out a few seams. Following reports that Universal, Gaga's home label, had ordered her to "quit gorging on her favorite foods" after an order of new Born This Way Ball Tour costumes to accommodate her newly unveiled fuller figure, the Grammy winner and "Glee" tribute favorite had heard just about enough and rallied the Little Monsters, NME reported Monday.
Chris Brown Due In Court Again Over Rihanna Beating
Chris Brown would have the world believe his 2009 beating of then-girlfriend Rihanna is far enough back in his rearview mirror that it should haunt him to no longer. It's nice that he believes that. Among others, a Los Angeles prosecutor believes objects in that mirror are apparently closer than they appear. The U.K.'s Independent reported Monday that the Grammy-winning R&B star is due back in a courtroom to answer some questions about just how many mandated community service hours he actually completed to atone for what has to be the most costly beating he's ever dished out.
One Direction's Louis Tomlinson Flips On Twitter Troll
Twitter just hasn't been that kind to One Direction. The British boy band and former U.K. "The X Factor" competitors just keeping dealing with rude detractors but won't back down. Louis Tomlinson this past weekend as peaceably as possible laid into a heckler who took his taunts to Tomlinson's mother on the singer's timeline, Celebuzz reported Monday. The keyboard-warrior troll asked Tomlinson's mother after the 20-year-old bristled at harrassment against his girlfriend why fame & fortune had made her baby boy such an "ass," to which she replied, "Lou is not an ass! All he is asking is people respect his lovely girlfriend Eleanor! It's not too much.
London Retailer Sells Chris Brown CDs With 'This Man Beats Women' Label
What's that? You wouldn't believe someone slapped a Chris Brown album with a domestic violence warning label without actual proof? OK, then. Gawker reported Friday via Digital Spy that London retailer HVM - or some hard-at-work opponents of beating women....perhaps both - have taken their opposition to the Grammy and MTV Video Music Award nominee continuing to have a music career down a more direct path. Copies of Brown's fifth album, Fortune, have been slapped with a yellow label reading "WARNING! Do not buy this album! This man beats women.
View More News