Watch The Playboy Club
The Playboy Club is a television show based on the early years of Hugh Hefner's famous Chicago gentleman's club. Created by Chad Hodge, the show has a number of plots and sub plots surrounding the personal lives of the bunnies and the lonely and sometimes dangerous men who patronize the club. The Playboy Club tackles many issues that were still taboo during the early 1960s including sexual liberation, homosexuality, and integration.
Main cast members include Nick Dalton (Eddie Cibrian), a young, up and coming attorney who frequents the club. His political aspirations could be thwarted by his connections to organized crime. Carol-Lynne (Laura Benanti) is the Bunny housemother, who also has romantic ties to Nick. Bunny Maureen (Laura Heard) is a young, recently hired bunny who is running away from a past life. Bunny Alice (Leslie Renee) is secretly a lesbian. Billy Rosen (David Krumholz) is the Playboy Club's manager and nemesis of Carol-Lynne. Bunny Brenda (Naturi Naughton) is the Playboy Club's only African-American bunny. Her character is based on real life bunny, Jennifer Jackson, who was also Playboy's first African-American Playmate of the Month. Pearl (Jenifer Lewis) is the Playboy Club's seamstress and bunny confidant. Sean Beasley (Sean Maher) is Bunny Alice's husband. They are both secretly gay, and in a marriage of convenience to hide their sexuality.
The Playboy Club is shot in different locations in the greater Chicago area. Isis Musseden designed the costumes from designs based on photos and consultations with Playboy associates. Voice over narration was provided by Hugh Hefner in the first episode. The music soundtrack on the Playboy Club is an eclectic mix of popular 1960s artists. There were a number of actor portrayals of popular artists including pop artist Coby Calliat (Leslie Gore), singing the hit "It's My Party," Raphael Sadiq (Sam Cooke), former member of the R&B group Tony Tone Toni. The Ike and Tina Turner Revue, featuring Tina (Karen LeBlanc) singing "Shake a Tail Feather" and "Make Me Over."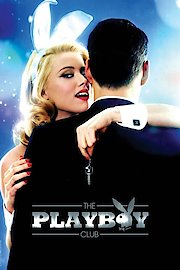 The Playboy Club

Full Episode Guide
Episode 3 - An Act of Simple Duplicity

Carol-Lynne and Billy hire Doris, a new bunny at the club, just to learn she has her own agenda. Tension grows as Nick gets into the political race and his potential campaign manager Sean sets him up with Frances Dunhill, a wealthy socialite to further his cause.

Episode 2 - The Scarlet Bunny

A contest for the Playboy magazine covergirl excites the bunnies but also means potentially exposing some of the girls' pasts. As new Bunny Mother Carol-Lynne begins training the women, especially new Bunny Maureen to be the perfect bunny, she discovers a dark secret Maureen has been hiding.
If You Like The Playboy Club, Then Try...