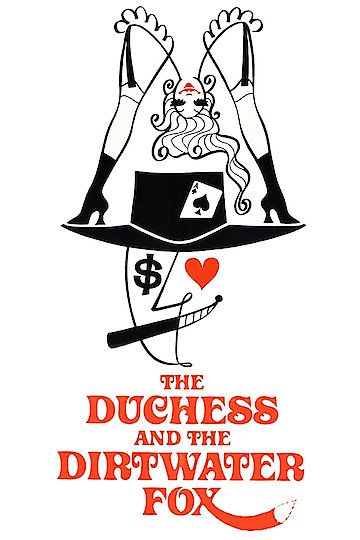 Watch The Duchess and the Dirtwater Fox
"Once upon a time, If the rustlers didn't get you, the hustlers did."
PG
1976
1 hr 43 min
The Duchess and the Dirtwater Fox is a western movie with a comedy twist. It is about a woman seeking a rich husband and a con man. Charlie Malloy is the Dirtwater Fox. Among his skills are being a con artist, a card player and a thief. One day his bag is stolen by a woman who works at a saloon. She steals his bag because she needs the money for nice clothes. She wants the rich man to believe she is a duchess. She has no idea how much money is really in the bag she's stolen. Now the Duchess and the Dirtwater Fox have crossed paths. What will happen next is in the cards.