Moment of Death
Explore how death is when National Geographic looks at how the body reacts physically and psychologically. There are doctors and other experts who give details as to what happens to the body in the moments before death as well as what happens after the body dies.
1 Season,

1

Episode

September 2, 2008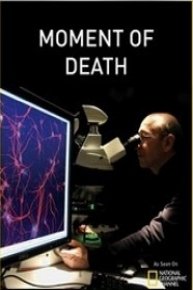 Moment of Death Full Episode Guide
Episode

1

-

Moment of Death

The physical and psychological changes experienced by the human body in the moments before and after death are explored in this National Geographic documentary.
If You Like Moment of Death, Then Try...