Ten Dollar Dinners with Melissa d'Arabian
In today's economy television shows such as Ten Dollar Dinners with Melissa D'Arabian are a hit amongst families everywhere. This show is unlike most cooking shows on the Food Network. Instead of teaching you how to make a gourmet meal that you are most likely never to make except for a special occasion, this show is family oriented and teaches you how to make great well balanced meals for a family.
Melissa D'Arabian not only gives very easy step by step instructions on how to make great meals she also gives great advice such as where to shop for certain items such as fresh fruits and vegetables. She also advises on how to get the best price on meats such as chicken. She explains that it can cost less to purchase a whole chicken and ask the butcher to cut it into pieces for you versus purchasing chicken breast which can increase the cost of meat. She also likes to use and reuse everything which is a very good lesson to teach in tough economic times.
Mellissa D'Arabian's show Ten Dollar Dinners gives new and delicious 3 course meals that cost less than ten dollars to make. Her meals include an appetizer, soup or salad along with a main course followed by a delicious dessert.
2 Seasons,

3

Episodes

August 16, 2009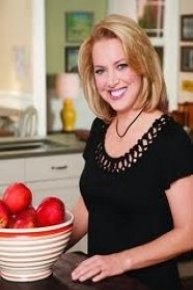 Ten Dollar Dinners with Melissa d'Arabian Full Episode Guide
Episode

12

-

Ten Dollar Tailgate

Have a tailgate party for $10.

Episode

10

-

Catch of the Day Cookout

Melissa grills up some fish.
Episode

0

-

North African Meatballs

Spices and herbs add zing and oats add fiber to these fabulous meatballs.
If You Like Ten Dollar Dinners with Melissa d'Arabian, Then Try...