What We Wasted Our Year On
Hosted by Willie Geist, it is a not too serious look back at 2013. Joined by a group of comedians, who make jokes about each story. Part celebrity gossip and part news it is an interesting wrap up to all that was 2013.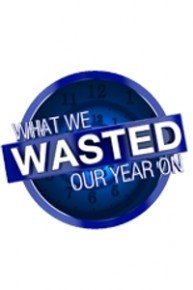 What We Wasted Our Year On Full Episode Guide
The most memorable moments and stories during 2013. Including crazy news stories, videos that have gone viral, shocking TV moments and celebrity gossip.