Watch Black Ink Crew
Black Ink Crew is an American documentary television series that is considered to be a reality television series as well. It was produced by the Big Fish Entertainment company, and it has many infamous executive producers such as Dan DePriest, Jeff Olde, Kari McFarland, Rick Hanley, and Shelley Tatro. Black Ink Crew primarily airs on the VH1 channel, and it also has an approximate running time of 42 minutes long per episode, not including the commercials played during the show.
Black Ink Crew is mainly focused in the city of Harlem, in New York. This television series follows a tattoo shop that is both owned and operated by African Americans. The main people on this show include Ceaser the shop owner, Walt the shops manager, Puma who is the public relations manager, Alex running the front desk, and the shops tattoo artists Dutchess, O'Shit, Ted, and Sassy. This show follows the everyday activities and events that this shop sees and does. From the people coming in for tattoos, the process of giving a tattoo, and the finished tattoo itself that always seems to look like a master work of art. This show also shows the way that these shop members get along with eaxh other, as well as all the moments when they argue or disagree. Furthermore, you will also get to see the bonds of friendship that is in these shop owners and operators, as well as all the good times and laughter that seems to flow through the office.
From having easy tattoos to the moat difficult ones, this Black Ink Crew accomplishes it all. They deal with some of the most friendliest customers who leave happy, to the most picky, moody customers that leave the shop angry. No matter what the circumstances are, this tattoo shop gets it done. From open to close, its just another day of work doing what they all truelly love to do.
Watch Full Episodes of Black Ink Crew

Season 4, Episode 12
Southbound and Uptow... (41:00)
Season 4, Episode 11
Inside Hands
Season 4, Episode 10
The Facts About Max (41:00)
Season 4, Episode 9
The Dutchess of Char...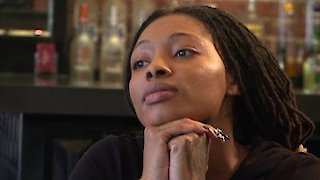 Season 4, Episode 8
The Tao of Kathie (41:00)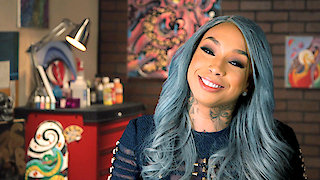 Season 4, Episode 7
The Butt Party

Watch Episodes
Clips & Extras
Black Ink Crew

Full Episode Guide
Season
4
12 full episodes, 38 clips available
Episode

12

-

Southbound and Uptown

In the Season 4 closing, the gang goes snow tubing, but a fight erupts when Donna appears; O'S**t continues to misuse drugs and alcohol; and Donna must make a decision concerning her life with Max. Later, Ceaser hosts an event to celebrate the new shop; and O'S**t makes a decision that affects Black Ink.

Episode

11

-

Inside Hands

Sky has to make a difficult choice as the birthday of her child she gave up for adoption draws near; Alexis approaches Donna about her past with Naeem during a bash at Art2Ink; and Ceaser's outraged after O'S**t blows off a customer. Later, Rah Ali comes to Black Ink for a tattoo.

Episode

10

-

The Facts About Max

Ceaser's mom attempts to intervene in his marriage after concerns that Dutchess is manipulating him; and Sky tests out her new figure. Later, Donna confronts Max's ex after becoming suspicious.

Episode

9

-

The Dutchess of Charlotte

Dutchess comes up against a hard choice when the caterers, guests and supplies for her grand-opening celebration for Pretty N Ink fall through one day prior to the event. Later, Donna makes a surprise visit to North Carolina to confront Dutchess and Ceaser about getting rid of her tattoo equipment.

Episode

8

-

The Tao of Kathie

Dutchess spends her last days in New York City attempting to make amends with Donna; and Kathie summons her spirit guides to plot revenge on O'S**t. Later, Sky's past comes back to haunt her as she starts a new page in her life.

Episode

7

-

The Butt Party

Sky hosts a bash at the shop to showcase her new body; and Ceaser tries to mediate for O'S**t and Kathie. Later, Puma's mother-in-law demands that Puma shut down his shop after she finds out about the shooting at Art2Ink.

Ceaser confronts O'S**t about rumors that he slept with Dutchess; and an altercation erupts when Donna refuses to pay Sky for her portion of the hotel bill. Later, Puma's life is put at stake when bullets are fired into Art2Ink.

Episode

5

-

Orange Is The New Black Ink

Ceaser approaches Dutchess concerning her alleged infidelity. Later, Naeem introduces his new girl to the Art2Ink team; and Walt fights with his new responsibilities as a full-time dad when he has to give his children "the talk."

Episode

4

-

The Dutchess and the Frog

Sky goes through cosmetic procedures to get the figure she's always wanted. Later, Ceaser declares war after discovering Puma opened a tattoo joint in close to Black Ink; and Ceaser's surprised when Donna shares the details of her evening with Dutchess.

Episode

3

-

Sixty Bad, Forty Good

A new tattoo artist gets a classic Black Ink welcome. Later, the ladies head to Miami Beach for Sky's surgery; and Dutchess' crazy night at the club could put her relationship with Ceaser in jeopardy.

Episode

2

-

Green Eyes, Moist Lips

Ceaser's arrest sends shock waves through Black Ink. Puma is opening up a brand new tattoo shop to give Black Ink a run for its money. All hell breaks loose when Ted hires a new tattoo artist behind Ceaser's back.

Episode

1

-

Black Ink for Life!

In the Season 4 premiere, Ceaser reopens Black Ink following a 30 day closure; Dutchess must provide funds for a spendy remodel prior to opening her tattoo store in North Carolina. Later, O'Sh*t discovers he might need to start forking over child support; and the police show up at Black Ink.
Season
3
21 full episodes, 19 clips available
Episode

100

-

Behind the Ink

The cast gets together for a reunion with host Big Tigger.

Episode

20

-

Ain't No Party Like A Black Ink Party

Kathie can't stand it when a surprising video is played at a party; Dutchess starts a shop of her own; Puma shocks Quani with huge news; and Ceaser decides something that will alter Black Ink forever.

Donna tries tattooing for the first time and gets bad news; Ceaser and Dutches look for wisdom from a spiritual adviser; and O'S**t's significant other has something big to declare.

Ceasar and Dutchess must talk about ownership of Black Ink after Ceasar reveals he wants a prenup. When Quani goes to see Tamia, Puma figures out long distance is bad for his family. Also, O'S**t takes a friend to the shop to get a tattoo.

Episode

17

-

We Want Pre-nup

Dutches can't believe that Ceasar wants her to sign a prenuptial agreement. Also, Ceasar is kicking himself after saying no to a dream offer.

Episode

16

-

Your Dream, My Nightmare

Ceaser searches for a house back in North Carolina; Sky encourages Puma to be a man: and when O'S**t checks up on Donna, he is encountered by her new flame.

Episode

15

-

This Ain't No Call Time

Ceasar and Med meet up after Puma's closing of Ink 124. Sky consults with her doctor regarding her surgery coming up.

Episode

14

-

Water Slides & Shade

Donna expresses her opinion one too many times. Sky finds out that Ted has been stepping out on her.

Episode

13

-

Searching For A Friend

In the fourth season premiere, Sky is thrilled about her newfound freedom. Ceaser doesn't want anyone associated with Puma around. A surprise visitor tests Ted's loyalty to Sky.

Episode

12

-

All You Did Was Mess Up My Hair

In the third season finale, Sky gets the shock of her life.

Episode

11

-

This Is Not a Talk Show

The pressure is on for Ceaser when Dutchess' parents arrive for their engagement party. Cease, who failed to ask for permission before popping the question, finally faces Dutchess' dad, man-to-man.

Episode

10

-

Now It's Turned All the Way Up

When Ceaser and Big Joe show up at Puma's door wondering why he didn't show at the Black Ink photo shoot, Quani and Puma are officially "turned up".

Episode

9

-

Sky Is the New Black

Ted's real feelings for Sky are end up being revealed. Donna has to deal with the fallout following her run-in with Anya.

With Anya recovering in the hospital, O'S**t tries to do the right thing. He calls Donna from rehab and tells her to go packing. Sassy decides it's time to finally introduce her new girlfriend to the crew over at Ink 124.

Episode

7

-

No Leg to Stand On

After disappearing for a few days, Ceaser and Dutchess finally show up at the shop and Donna chastises Ceaser...until the boss man has had enough and reminds Donna who is in charge.

Episode

6

-

Rikers or Rehab?

Episode

5

-

Ain't No Thing But a Chicken Wing

Ceaser holds a grand reopening party, and Puma makes fun of the remodel.

Ceaser takes Sky's advice to heart and decides to take a little trip across the globe to surprise Dutchess. While Ceaser and Dutchess spend time together in Paris, Quani tries to come to terms with her feelings about her husband, Puma. Walt, Ted, and O'S**t hold down the fort back in Harlem and get a visit from an old friend when Puma comes sniffing around to check out the new shop. Sky confronts her mother about her mysterious past, and learns new information about her biological father.

Episode

3

-

Paris, Bitches!

O'S**t and Anya head to the hospital. Meanwhile, an uninvited guest arrives at a party for Dutchess.

Episode

2

-

Extra Baggage

Dutchess meets Quani for dinner, and invites her to Paris. Meanwhile, Sassy takes the liberty to invite herself to Paris with the women. Ceaser and the gang celebrate renovations.

In the third season premiere, O'S**t is caught in a compromising position with the new girl Donna. Meanwhile, Ceaser focuses on the shop as Dutchess focuses on herself.
Season
2
19 full episodes, 4 clips available
Season
1
13 full episodes
Most Popular Black Ink Crew Episodes
Season 2 Episode 1

Premiere

9/23/2013

Season 3 Episode 6

Rikers or Rehab?

3/02/2015

Season 4 Episode 12

Southbound and Uptown

6/27/2016
Black Ink Crew Video Clips & Extras
Black Ink Crew: New York VS Black Ink Crew: Chicago | Digital Originals
Clip (01:29)
Sky Opens Up About Putting Her Sons Up For Adoption | Black Ink Crew
Clip (02:08)