Watch Gunparade Orchestra
The story focuses and revolves around the 108th Guard Squad, stationed in Aomori. A poorly equipped unit with very little military standing, it is often viewed as a 'reject camp' for pilots not making the grade for the elite units based in Hokkaido. The apparent helpless nature of this force is hardly a deterrent for the encroaching enemy armies, ever closing in on both the 108th and the rest of the empire. The young pilots of the 108th, who had dreamed on returning home, are plunged forcefully and unwillingly into a war.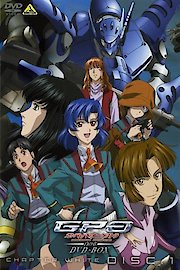 Gunparade Orchestra

Full Episode Guide
Episode 24 - At The End Of Summer

Episode 23 - Marathon Man

Episode 22 - Senju From The Southern Island

Episode 21 - Satomi's World

Episode 20 - Sea Of Prayers

Episode 19 - Beloved Planet

Episode 18 - The Door To Summer

Episode 17 - All Quiet On The Western Front

Episode 15 - Opposition Without Reason

Episode 14 - Wild Strawberries

Episode 12 - The Wind Rises

Episode 11 - Mid-day Duel

Episode 8 - Unfinished Symphony

Episode 7 - Spring is Near

Episode 4 - A Special Day

Episode 3 - Distant Bridge
If You Like Gunparade Orchestra, Then Try...